Hybrid Office Design Strategies for 2022 and Beyond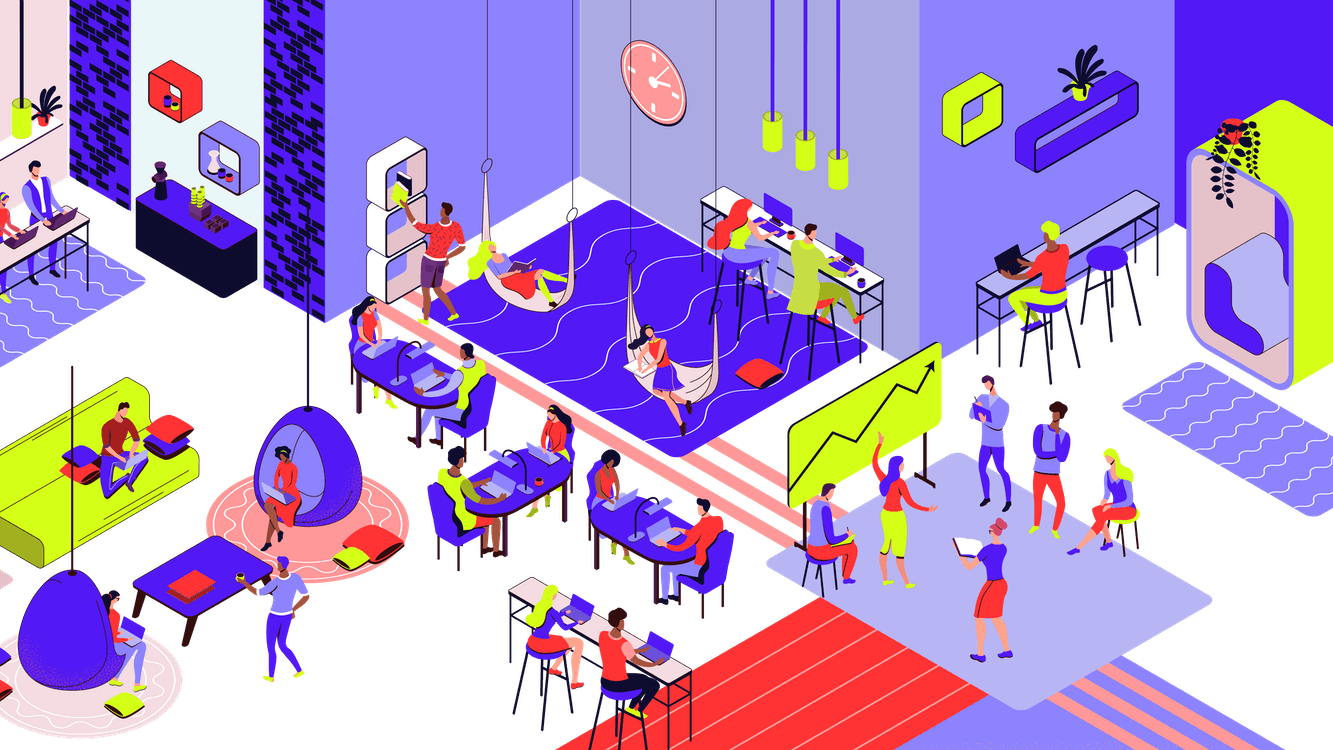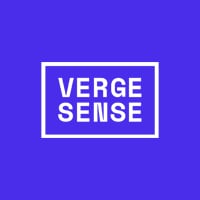 VergeSense is the industry leader in providing enterprises with a true understanding of their occupancy and how their offices are actually being used.
The COVID-19 pandemic has brought a massive shift in how office spaces are being used, especially as employees continue to navigate the return to office transition. 84% of enterprises are planning on returning to the office and when they do so, they'll factor in today's employee demands. New expectations for the workplace have compelled offices to adapt to flexible and agile work models.
In fact, a total of 74% of enterprises surveyed in the VergeSense 2021 Workplace Impact Report plan on returning to work using a hybrid model while only 26% plan to stick to the more traditional route. Hybrid work has experienced growth, especially in response to the pandemic, due to the flexibility it affords both companies and employees.
But how does the hybrid model office affect the function and impact of the workplace? Having employees work on a flexible schedule and use office spaces at their discretion prompts CRE leaders to examine workplace functions like office design and space allocation, how meetings are held, and how employees engage with the space.
With the hybrid office becoming the new norm, more so in 2022, understanding how to approach office design conducive to hybrid work is critical to meeting employee expectations and providing an environment where they can thrive.
After the return to office, what do hybrid workplaces look like?
Many of the shifts in the workplace have been slowly evolving for quite some time but have seen acceleration due to the COVID-19 pandemic. Hybrid workplaces require evaluating how office space is allocated, how crowded spaces and floors are on any given date, and how the office layout and function supports its users.
Hybrid offices can vary in size, use, and longevity, but companies should think about making a flexible workplace the new standard, even after COVID-19. The Harvard Business Review predicts that the office will effectively serve as a functional space in a post-pandemic world. As employees start to make the return to a hybrid office working experience, these workplaces can serve as:
Unique social anchors where employees have in-person interaction when they are in the physical office space.
Spaces for in-person and online learning opportunities — allowing employees the flexibility to work within their own personal learning habits.
Impromptu in-person and asynchronous online collaboration.
Each hybrid office will look different due to the makeup of the employees working there. Some satellite offices might favor individual workstations and remote video conferencing booths, but larger HQ buildings can host more collaboration spaces and huddle rooms.
Hybrid Office Design Best Practices
1. Create a variety of types of work areas.
Fortune 500 companies are using agile seating as both a long-term CRE strategy and a safe return to office strategy. With hybrid work, there is a need for a variety of workspaces. These workspaces can take shape in the form of coworking spaces in the main office, satellite offices, huddle spaces, and even in more private spaces like phone booths. Having a variety of work areas encourages creativity and provides different spaces suited to different kinds of work — both for individuals and groups.
2. Include smart office technology.
Smart office technology is currently seeing an explosion on an international level as companies ask themselves how to make the most of the hybrid office. Implementing smart office technology looks like setting up desk booking solutions, integrating video platforms and meeting reservation technology into collaborative spaces, and investing in workplace sensors that help to deliver useful workplace analytics data.
3. Use occupancy data to drive ongoing space allocations and connect with office apps and tools.
Occupancy data you receive from tools like the VergeSense workplace analytics platform allows you to get a deeper understanding of how office space is being used. In creating your office's specific, flexible and hybrid work model, occupancy data can help you to better understand overall usage and occupancy of office buildings, floors, conference rooms, and even individual desks. Leveraging office apps and tools — like meeting room and desk booking apps — can help to streamline collaborative processes and make the hybrid office a more desirable place to work.
Hybrid Office Design Strategies
In an interview on the future of office work, Ryan Anderson, the vice president of research and global insights for Herman Miller, implored leaders to talk openly about why people want to use the office and what those experiences look like. He posits that offices of the future can be more than places of work, but spaces for community gathering.
Creating an open dialogue with all employees will help to ensure that the spaces designed match employee expectations, rather than finding out that none of your employees wanted more private offices after you've committed to a company-wide redesign. Using strategy to guide CRE decisions avoids unnecessary costs.
Data-driven and employee-driven design provides individuals with workplaces that encourage engagement, productivity, and overall comfort during times in the office..
1. Flexible office spaces
Employees want flexibility in the workplace, but employers aren't meeting their expectations yet. Creating flexible office spaces increases the utilization of offices and leads to more efficient use of real estate. Flexible office spaces can include offering in-person workspaces for employees to use while also allowing them to work from home, or even coworking spaces.
Spotify took this approach with their own flexible hybrid work model and saw improvements in their recruitment and in creating a culture that stepped away from being focused on in-office interactions.
2. Data-driven workspaces
Data-driven workspaces are the foundation of the hybrid office. Making use of tangible information can help to increase the overall flexibility in the hybrid office design, which is an element that is becoming more crucial to workers.
Especially following the pandemic, employees want to see more freedom of choice in the workplace and utilizing workspace data can allow you to fully optimize the hybrid office by learning from employee needs and the way space is used.
3. Bookable meeting rooms
Hybrid office working isn't all about completely removing dedicated desk areas. Bringing them into the hybrid office space can be as simple as making individual desk areas into bookable meeting rooms alongside shared spaces like conference rooms and huddle spaces.
Having bookable meeting rooms that are available through intuitive mobile apps will allow employees to book rooms in advance and further allow them to make use of office space effectively when they're on different schedules.
4. Shared, collaborative spaces
Collaboration spaces in the hybrid office are going to be a phenomenal way to have shared spaces for employees to work together when they are in the office space itself or even when they are working elsewhere. Recent VergeSense data revealed that the utilization of collaborative spaces has increased 50% since the start of 2021 alone. Collaborative work spaces will help to keep companies competitive moving forward and offer employees effective spaces to work from.
5. Huddle rooms and phone booths
Alongside larger collaborative work spaces, rethinking some of the traditional desk spaces will provide employees new and agile office spaces within the hybrid workplace. Huddle rooms and phone booths are excellent smaller spaces where employees can work effectively, even when they are using flexible schedules. Huddle rooms and phone booths offer more private spaces for phone calls, video meetings, and quiet work.
6. Wellness areas
In offices using a hybrid work model, wellness areas can be a way to incorporate spaces for quiet work, meditation, and socializing. Wellness areas help to promote taking screen breaks and can encourage time spent outside as well. As employees start to return to the workplace, spaces in and around the office that offer screen breaks through color, fresh air, or nature can help to put a focus on employee wellness and offer individuals the opportunity to relax when they take breaks.
The pandemic has accelerated adoption of the hybrid office. Flexible work models offer business benefits and help to meet employee expectations, improving use of corporate spaces. To further understand the current hybrid office trends and strategies, dive into VergeSense's Hybrid Workplace Playbook.