VergeSense Introduces The First And Only Occupancy Intelligence Platform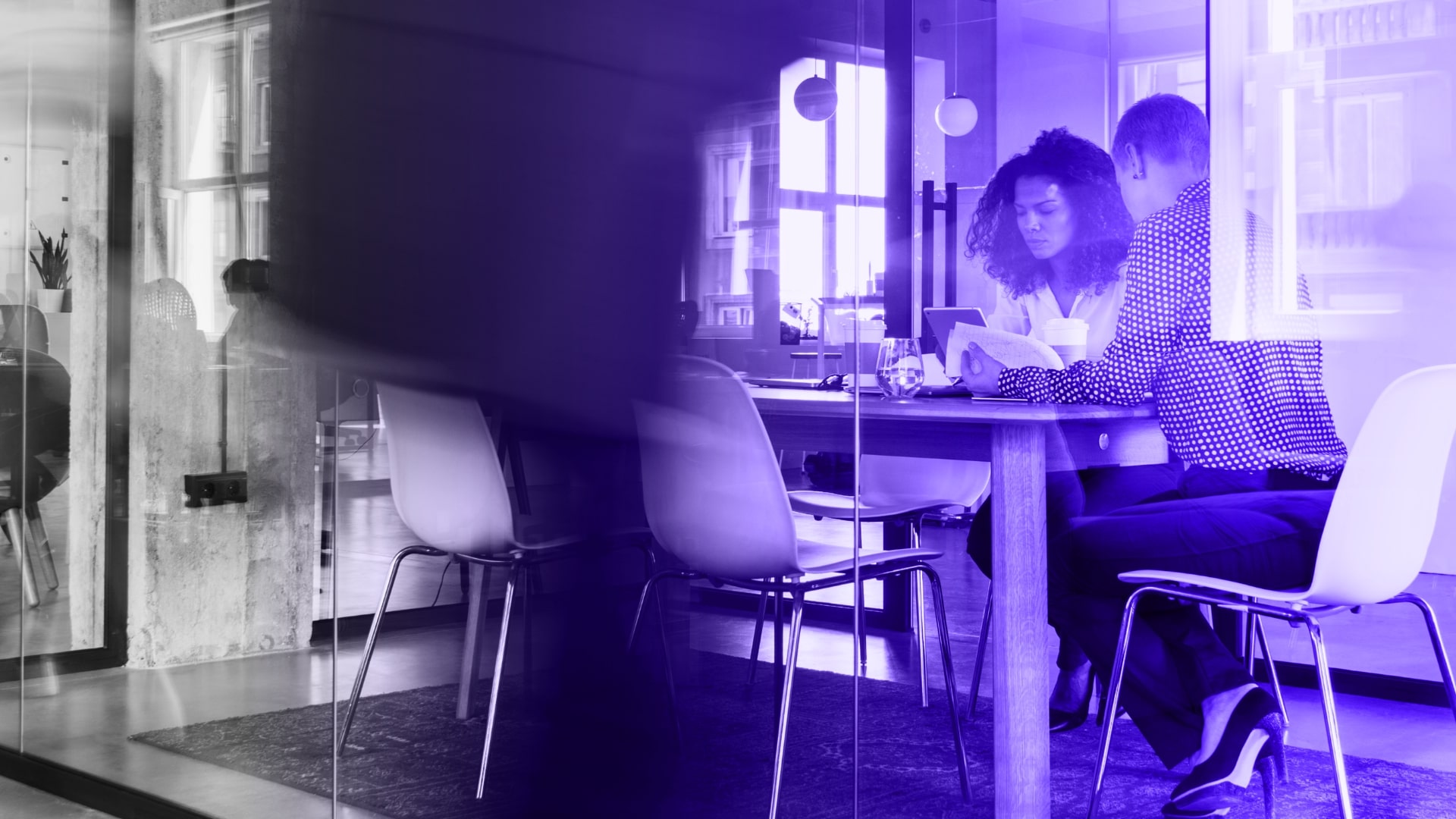 I am excited to announce that today, VergeSense is introducing the world's first and only Occupancy Intelligence Platform, with two new solutions to drive results for portfolio optimization and space optimization.
VergeSense was founded in 2017 to provide the most impactful data and insights to our customers, so they can unlock the potential of every space to foster connection, inspiration, and sustainability. We began this mission by providing the most accurate and flexible occupancy sensors in the market, and today we are honored to support 160 enterprise customers and growing, as well as their offices across 43 countries and 67 million sqft.

Nothing makes us more proud than the results our customers have driven for their businesses. One leading healthcare tech company saved $6M annually by being able to precisely quantify their opportunity to shed leases with low occupancy. Another incredible customer worked with us to understand which collaboration spaces they should increase, and the company's ESAT improved by 8%. These are the stories we work so hard for, and keep us going every day.
We need occupancy intelligence more than ever
Our industry has come a long way, however to make sure VergeSense is always providing the best possible solution in the market, we push ourselves to understand the evolving challenges our customers face and what is needed to make their lives better and their results even more impactful.

As we've talked to our customers, what became loud and clear is that in these past few years the world of occupancy has completely changed. Occupancy has become inconsistent, unpredictable, and dynamic. And as a result, the jobs of workplace, real estate, and facilities leaders has never been harder, and the old approach for addressing the most common use cases are no longer effective:
Portfolio-right sizing based on capacity and hiring leads to too much or too little space

Space planning by capacity creates inefficient space use

Space design by assumptions creates ineffective spaces

Space cleaning set on autopilot causes waste and overspend

Space availability issues arise caused by abandoned meeting spaces
This has left organizations in a position where they're unsure about the size of their portfolios, and they're managing top-tier spaces that aren't optimized for new ways of working.
But we've seen the most innovative organizations find a way forward by taking a completely different approach, and it starts with a shift in mindset: From occupancy assumptions, to occupancy intelligence.
From making recommendations on pieced together information, to requiring accurate data and AI to gain a true understanding.
This is occupancy intelligence: how workplace, real estate, and facilities teams gain a true understanding of how and when their portfolio and spaces are actually used. Now they never have to compromise between reducing cost and improving employee experience – even in a world where occupancy is increasingly dynamic.
Introducing the Occupancy Intelligence Platform
Let's paint a picture of how the Occupancy Intelligence Platform unlocks this new approach.
Our industry-leading occupancy sensors serve as the foundation for the Occupancy Intelligence Platform, which offers two separate, but unified solutions specifically addressing our customers' most essential use cases.
Occupancy Intelligence for Portfolio Optimization
Real estate leaders can reduce costs by making data-driven decisions on where they need more office space and where they need less.

Employees benefit from a right-sized office where they can connect with colleagues and enjoy the space.

This solution costs the same as badge and WiFi and is up to 2X more accurate.
Occupancy Intelligence for Space Optimization
The solution leverages VergeSense AI to generate insights from real-time occupancy data to improve space planning, design, cleaning, and availability. Now workplace and facilities leaders can improve employee experience while reducing costs.

It's the only solution to provide insight on passive occupancy, which makes up to 50% of space use.

This solution is also the only to provide both wired and wireless sensor options, so you can optimize any space type across new builds or existing spaces.
Both solutions come together in one unified platform that integrates with 45 of the leading workplace integrations, with insights dashboards to provide optimization guidance and decision support. The full platform is also powered by enterprise-grade security and privacy standards: SOC2 Type II and ISO 27001 certifications, as well as GDPR compliance.
Old tools weren't built for occupancy intelligence
In this world of inconsistent and unpredictable occupancy, don't stand for anything less than true understanding to make confident decisions that drive the results.
In fact, trying to understand occupancy has been a pursuit of workplace, real estate, and facilities leaders for decades. But today, the tools we've relied on for years just aren't effective enough to capture and analyze what's happening across your portfolio and in your spaces.
Manual Studies only show a snapshot of data at a particular point of time. That's not something you can scale or use to draw continuous conclusions.

Badge data measures attendance, not occupancy. This misses the nuances of how people truly use space to help you drive decisions you can count on.

WiFi leaves plenty of room for inaccuracy by double counting devices for people. This leaves margin for error and plenty of guesswork.

PIR Sensors can be a tedious nightmare for facilities teams to manage, and the data often confuses objects and people and leads to inaccurate findings.

And lastly Thermal & Depth sensors can miss up to 50% of the occupancy story, because they can't track passive occupancy of space – which is core to a hybrid working, collaborative workplace.
With occupancy intelligence, we can move forward and rely on technology that provides a full, accurate picture.
Goodbye assumptions, hello intelligence
We're honored to bring our current customers our Occupancy Intelligence Platform, as well as work with new customers to provide them with the true understanding of how their spaces are actually being used. Today's leaders deserve nothing less.

If you want to see the platform at work, watch the short clip from our incredible product team below. If you're ready for a one-on-one conversation to see how VergeSense can support you, request a demo with one of our experts.

Goodbye assumptions, hello intelligence.