VergeSense Registers Another Historic Year of Growth and Market Expansion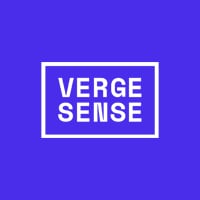 VergeSense is the industry leader in providing enterprises with a true understanding of their occupancy and how their offices are actually being used.
Demand for a deeper understanding of occupancy within portfolios and workspaces propels VergeSense to 188% YoY growth.

188% Year-Over-Year Growth
With our 188% year-over-year growth in revenue, the historic year for VergeSense featured new and expanded customer relationships with enterprises like Cisco, Autodesk, and BP. The VergeSense customer base grew 30% year-over-year, now representing over 160 customers in 43 countries with an impressive 67 million sqft of office space being measured and analyzed every day.
Continued Investment in the Platform
We continued to invest in our platform, most notably strengthening our AI-powered Signs of Life technology to capture and measure the spaces that are being passively utilized, as identified by the presence of common objects such as a laptop, bag, or jacket - which makes up 50% of all utilization. This capability is unmatched in the market and gives workplace leaders a true understanding of how their spaces are being used so they can make portfolio decisions based on facts, not assumptions.
In addition, we released Workplace Design Dashboards, providing workplace teams with usage data and insights around which space types are most efficient. To improve the employee experience, VergeSense introduced Kiosk Lite to empower employees to use real-time occupancy data to find available workspaces on-the-go.
Inconsistent Occupancy is the Norm
"In 2022, inconsistent and unpredictable occupancy became the norm for the majority of enterprises - and in order to succeed, organizations needed to quickly solve the challenge of reducing costs while improving employee experience," says Dan Ryan, CEO and Co-Founder of VergeSense. "Making critical portfolio and workspace decisions like these requires a true understanding of occupancy patterns, and we're honored that so many businesses trust VergeSense to power their workplace transformation."
VergeSense is committed to providing occupancy intelligence to over 160 customers in 43 countries. Occupancy Intelligence is how workplace, real estate, and facilities teams gain a true understanding of how and when their portfolio and spaces are actually used so they don't have to compromise between reducing cost and improving employee experience in a world where occupancy is increasingly dynamic.
We attribute our rapid growth to our incredible customers and partners, who are leading the way to provide their employees with impactful workplaces that cultivate collaboration, innovation and enterprise value. Your success is ours, and we are excited to continue to grow with you in 2023 and beyond. We intend to continue creating and enhancing our products to provide enterprises with a true understanding of their occupancy and how their offices are actually being used.
Highlights from a historic 2022 include:
188% year-over-year revenue growth

30% year-over-year customer growth; representing enterprises across 43 countries

67 million square feet of space measured and analyzed

Launched 13 new integrations with property technology leaders such as Condeco, Spacewell, Archibus, Planon, and FM:Systems.

Winner of The 2022 PropTech Breakthrough Award for Real Estate Platform of the Year

Expanded the team by 57% and made key executive hires including Rachel Gerace, VP of People, Greg Lord, Chief Revenue Officer, and Andrew Robbins, VP of Engineering.

Opened a new office in Mountain View, California