VergeSense Partnership with iOFFICE by Eptura Enables Organizations to Easily Make Data-Driven Decisions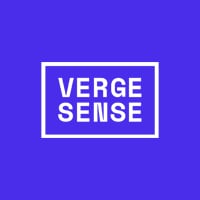 VergeSense is the industry leader in providing enterprises with a true understanding of their occupancy and how their offices are actually being used.
Native integration allows workplace leaders to manage and analyze data in a single platform, making it easier than ever to optimize workplaces to meet employee expectations and adapt to the ever-changing global landscape.

VergeSense, the Occupancy Intelligence Platform used by over 130 global companies across 36 countries and 100M+ sqft, has partnered with iOFFICE by Eptura to provide their customers with a single platform for workplace management and intelligence. This partnership and native integration optimize the workplace with occupancy data integrated into the iOffice platform, so workplace leaders can understand how their spaces are truly being used.
"There are many exciting innovations available today to achieve a deeper level of understanding about the workplace," says Business Development Director at Gensler, Christi Van Maanen. However, this comes with a downfall; workplace leaders are struggling with the technology boom in the workplace industry according to Workplace Sector Leader Gervais Tompkin, "companies want data, but they're struggling with a lack of time and resources to keep information managed." The answer, both experts agree, is not to struggle to find a one-size-fits-all solution, but rather, to integrate and connect your preferred solutions.
The VergeSense and iOFFICE integration connects the multifaceted iOFFICE tool with VergeSense intelligence and data to help ease the burden of a large tech stack while enhancing the power of the data and insights you gather. This partnership also boosts collaboration, productivity, and employee's in-office experience by reducing workplace friction with intelligent space booking and real-time occupancy statuses.
"When you connect the iOFFICE integrated experience management system with VergeSense, people, places, and powerful data combine to create a frictionless work environment," says VergeSense Director of Partnerships and Integrations, David Burden. This results in a more positive in-office experience for all. "Our partnership also empowers employees to work where, when, and how they want to with real, actionable data at their fingertips."
Capabilities of the integration include:
Native integration between iOFFICE and VergeSense so workplace leaders can manage and analyze all of your workplace data in a single platform
Show the occupancy status of a space in real-time, informing employees if a desk or room is available, so they can work where and how they want to
Space reservations automatically check-in when sensors detect occupancy, increasing productivity and satisfaction of employees with easy and efficient space booking
Create dynamic occupancy reports so agile seating ratios and space allocation decisions are data-backed
Automatic reservation release to recapture wasted meeting space so employees always have an accurate view of what rooms are available
Displays areas that have been occupied to improve efficiency and cost-effectiveness of facilities operations by prioritizing use-based cleaning
Learn more about the VergeSense and iOFFICE integration here.