How to Experiment in the VergeSense Occupancy Intelligence Platform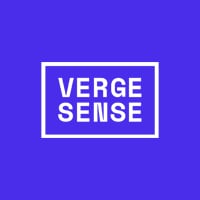 VergeSense is the industry leader in providing enterprises with a true understanding of their occupancy and how their offices are actually being used.
In a video hosted by Carly Bell, leader of the Customer Success team at VergeSense, she walks us through how to leverage the VergeSense platform to experiment in the workplace.
The main benefit of experimentation is testing a proof of concept before rolling it out to your whole portfolio, creating data-backed confidence for success. This low-risk, high-reward mentality is what drives our current forward-thinking customers to experiment.
Space Groups
Space Groups are a way to further understand utilization on a floor regardless of what the space types are. For example, if you want to better understand how certain departments are using your space, you could create a space group that covers that departments' desks, offices, etc. As a result, you can better understand their specific utilization behaviors in-office.
Space Groups allows you to make high-level design decisions based on data rather than subjective anecdotes.
Underutilized View
The Underutilized View is a quick and easy way to see, space by space, what is being over or underutilized, so you can discover what spaces need attention at a glance.
Heatmap View
The Heatmap View allows you to understand, at a glance, how employees are occupying a floor at any given time. By understanding where people gravitate, you also understand what areas are not being used and could be an effective area to experiment in.
Workplace Design Insights Dashboard
This dashboard was specifically designed to answer your most common and pressing questions regarding workplace design. Here, you can compare how different space types are performing compared to others and understand how your employees interact with them. You can also use this dashboard to compare how your space groups are interacting with your workplace design.
Want to begin experimenting, but just don't know how? Check out our Experiments Resource Library for more information and to reach out to one of our experts.