Considering a Workplace Wellness Strategy? Start Here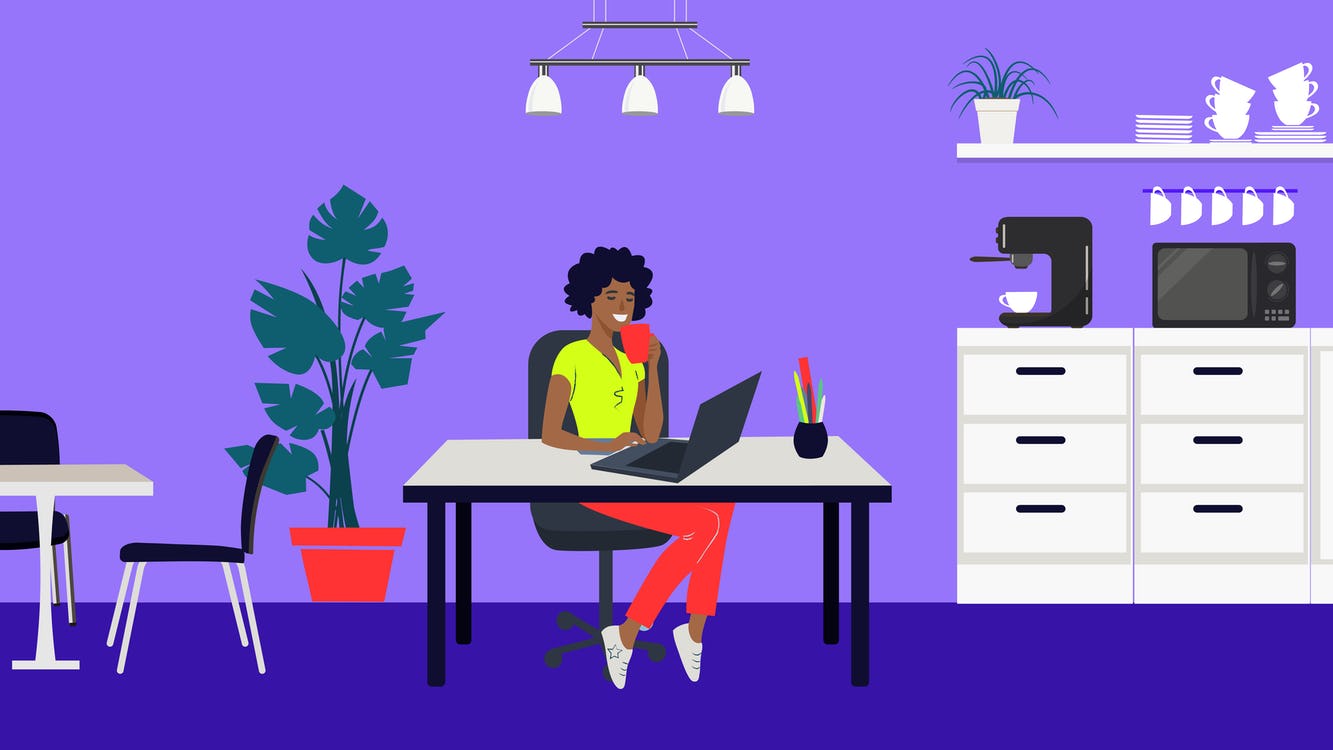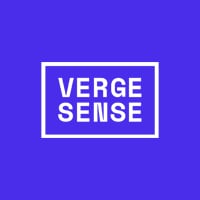 VergeSense is the industry leader in providing enterprises with a true understanding of their occupancy and how their offices are actually being used.
While employee health and wellness are always top of mind for company leaders, it's even more essential to check up on your team members and create systems that support their physical and mental wellbeing in times of transition. And there is no greater transition than the ongoing return to office.
Over the past 18 months, employees and employers around the world found themselves scrambling to adapt to a new hybrid way of working. They were required to familiarize themselves with virtual meeting tools and socially distanced collaboration methods. Now, as offices have begun to reopen and organization leaders are strategizing the most efficient and safest ways to return to work, many of them are grappling with newfound employee needs and expectations.
Navigating this uncharted landscape of hybrid work requires not only an acknowledgment of those changes but also a proactive approach to incorporating those changes into your workplace strategy. For company leaders, this means an increased emphasis on employee wellness, starting with the physical design of the office space and the amenities provided on corporate campuses.
Why does employee wellbeing at work matter?
Workplace wellbeing strategies are not a product of the pandemic. They date prior to 2019, where 84% of all large companies that offered health benefits were already offering workplace wellness programs of some form to their workers. The purpose of these programs ranged from supporting active and healthy lifestyles with fitness memberships, to nutritional counseling to assist in quitting smoking, and a variety of programs and behavioral coaching options in between. Not only do these offerings help employees, but they also communicate to them that their organization genuinely cares about their mental and physical health.
In a time of record breaking unemployment and employee turnover, it's more necessary than ever for companies to support their teams by making the office a place they want to go. According to a recent report by the Achievers Workforce Institute, the most recent wave of employee turnover is due in large part to a newfound lack of connection between workers and the companies they work for. Let's take a look at the numbers:
46% of employed adults feel less connected to their companies in recent years.
42% of employed adults say that the company culture at their place of work has diminished since the pandemic.
Meanwhile, just 21% of employed adults claim to be very engaged in their work.
In the wake of the pandemic and the subsequent year and a half of distancing restrictions, it comes as little surprise that people are now reexamining how they spend their days. However, while employee retention is a benefit of creating workplace policies that support employee wellbeing, it isn't the sole objective of crafting an employee wellness program. Instead, the focus should at all times remain on creating programs and implementing workplace policies that genuinely support and improve the lives of employees.
VergeSense's workplace analytics platform, combined with wireless sensors and integrations such as meeting room apps, provides insights into employee activities that can guide strategic design decisions to support and enhance workplace wellness. See how VergeSense's analytics dashboard supports employee engagement initiatives.
Using Data to Guide Employee Wellbeing at Work
A key step of any comprehensive employee wellness program is to gather real-time data to analyze employee behavior. This provides insight into what workplace wellness means to them, and helps guide decision-making relative to their unique needs and wants. Maybe your workforce is composed of a number of employees who experience anxiety and would benefit from a weekly stress reduction program. Or perhaps your department heads are all intent on reducing time spent away from their homes and would like the option to participate in on-site fitness classes.
When you examine employee space-utilization data, you can see the patterns and trends associated with employee wellness and preferences. For example, the concept of a "desire line" is a path that is created by people outside of a sidewalk or marked path.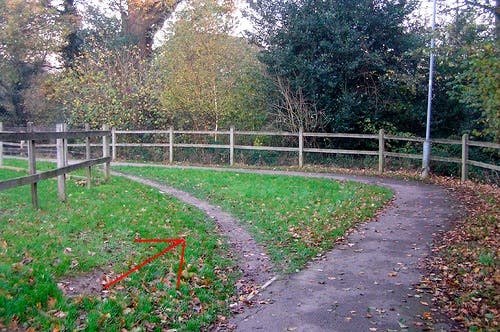 A desire path worn in the grass beside a marked path Image via StackExchange
Workplace analytics allows you to see the "desire paths" or actual patterns and needs of your employees in the workplace by uncovering things like:
Are buildings, floors, or departments nearing capacity at a certain time of the day, week, month, or year?
Are people gathered closely or spread out while working in the office?
Which spaces are utilized the most in the office?
Are people using more collaborative spaces or individual spaces?
Whatever their preferences, expectations, and workplace habits may be, by crafting a workplace wellness strategy that is uniquely tailored to the needs of your employees you will not only underscore investments in employee well-being but also maximize the use of your real estate portfolio
How do you measure employee wellbeing?
Just as developing a wellness strategy involves employee feedback and trends, the most efficient way to measure employee wellbeing is by monitoring a handful of metrics, including but not limited to:
Employee satisfaction surveys are a useful tool when introducing any new workplace policy, remodel, or tech at your organization to monitor success. Surveys can be used for ongoing assessment of workplace wellness and the effect of office design changes.
HR data like turnover rates, retention rates, company reviews, exit interview outcomes, and more are important factors in evaluating employee wellbeing.
Workplace analytics data like office utilization, time spent collaborating, and how spaces are being used shows how engaged employees are in the workplace.
On the whole, workplace wellness and employee wellbeing initiatives are designed to improve employee comfort and increase their engagement at work, which leads to better employee satisfaction, improved productivity and company performance. The more data organizations collect, the more confident they will be in investing in office design and making updates to their corporate real estate portfolio to support wellbeing at work.
Metrics to Track to Transform your Workplace Wellness Strategy
The health of your employees— to be collected via employee survey and reflect the physical, mental, and emotional health of employees
Participation in the wellness programs— the enrollment rates of your programs will be a good indicator of their popularity and desirability by employees
Employee satisfaction— just because your programs are being well attended doesn't mean they are as effective as they could be, regular satisfaction surveys will give you greater insights into each programs strength and weaknesses
Your retention rate— a steady or high retention rate after wellness programs have been integrated will show your organization if they are enough to keep employees engaged in their responsibilities
Employee performance— as employee wellness increases, so does employee workplace performance
Office space utilization— review how employees are using office spaces, how often they use them, and which spaces are most frequently used. Workplace wellbeing scale— develop a comfort scale for employees on whether they feel confident in using office spaces and use it as a Litmus test for new wellbeing or office design initiatives
Barriers to Workplace Wellness
Without the resources to create comfortable, smart office spaces designed for an optimal employee experience, companies are putting themselves at risk of losing employees or underutilizing existing office space. Here are some barriers to workplace wellness:
Lack of data and office use transparency
Companies that don't have ways to measure occupancy data in place could face issues like not having information on which spaces are being used, an unbalanced real estate portfolio, wasted resources, and employees who aren't comfortable with the uncertainty that is caused by lack of access to a desk or room booking software.
Lack of meeting room and desk booking apps
No meeting room booking or desk booking software? Employees may choose to stay at home, where they know they have a dedicated space at the right time.
Lack of amenities
Without modern office updates like quiet rooms/areas and wired meeting rooms for hybrid meetings, people may choose alternate options like shared coworking spaces with updated resources.
How do smart offices improve workplace wellness?
In order to be productive and innovative, employees need access to thoughtfully designed spaces and amenities in the office. For many organizations intent on enticing their employees to return to the office in a post-pandemic world, these amenities are smart office features.
Smart offices— workplaces designed with technology to enable employees to work smarter and better— are built with sensors, beacons, and apps at the forefront of corporations' minds. Instead of assessing employee wellbeing through form surveys or suggestion boxes alone, smart offices equip companies with an accurate and up to date understanding of how employees use spaces to drive informed decision-making and a flexible workplace strategy.
The best way to efficiently provide for a group of people is to first understand their behavior so you can be intuitive about meeting their needs, instead of relying on assumptions. With help from a comprehensive workplace analytics platform like VergeSense, you can gain invaluable data-driven insights into the activity of your employees in order to create a smart office that is tailored to their needs.