Workplace Strategy & Office Design Checklist (2022)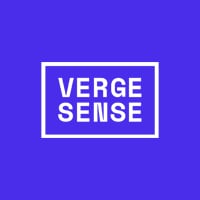 VergeSense is the industry leader in providing enterprises with a true understanding of their occupancy and how their offices are actually being used.
Over the past decade, employee needs and expectations have evolved. As a result, the workplace has evolved into the hybrid environment that it is today.
During this ongoing transition to flexible, smart offices, company leaders, facility managers, and people operations teams must join forces to craft a comprehensive workplace strategy that is tailored to the needs of their business, individual employees, and office space.
The goal of your workplace strategy is to identify the ways that your business strategy, employee behavior, and company culture all align within your physical workspace.
Your strategy serves as the roadmap that outlines your path back into the office and into the future, and serves as a decision-making guideline.
Here is how you can develop an intentional workplace strategy in 2022, and why it's important for growing organizations.
The Importance of Intentional Workplace Strategy in Office Design
Intentional workplaces are designed to support and enhance the employee experience at every turn. They are the result of a dedicated effort to mold the workplace to fit the needs, desires, and responsibilities of your workforce — instead of the other way around. Part of the goal of workplace strategy is to empower employees to be doing their best work by working in spaces that fit their needs.
With the rise of remote work, coworking, and general shift in the workplace experience post-covid, companies are finding new and different ways to create workspaces that engage their teams and give them a true reason to return to office.
Having business leaders take the time to craft an intentional workplace strategy sets your organization up for success by laying the groundwork to scale and communicating to employees that their voices are being heard.
Having an employee-centric, strategic approach to workplace design benefits businesses by:
Boosting productivity in the workplace
Increasing employee loyalty and wellbeing
Maximizing the use of corporate spaces
Creating sustainable opportunities meet ESG standards and reduce carbon footprint
Increasing sustainability through ensuring there aren't too many resources used over unused spaces
Introducing a more comfortable work environment
Improving overall company ROI
The Workplace Strategy Team
Workplace strategy requires the expertise of a few key teams — building management, leadership, people operations, IT, and real estate management.
Workplace strategy team members to hire or appoint include workplace strategy leaders, strategists, workplace experience managers, workplace design and experience specialists, and smart building consultants. Having a centralized workplace experience team incorporates all of the needed stakeholders, including employees themselves. A dedicated team improves the likelihood that your organization will hit goals and prioritize the employee experience in every decision.
Read the guide on hiring workplace strategy teams → Workplace Experience Roles to Hire For in 2022
Workplace Strategy Solutions
For an organization to create an intentional workplace strategy, they need to gain as many insights as they can into the day to day experience of their employees. With help from workplace strategy solutions, companies can ensure that the decisions they are making about their workplace are data-driven and informed by employee behavior.
Workplace strategy solutions include:
Workplace analytics platforms
Space optimization software
Space management software
If you're still on the fence about whether or not to implement workplace strategy solutions, here's Why Your Workplace Design Strategy Should be Founded on Data.
Workplace Strategy Checklist for 2022
Creating an effective workplace strategy will allow your company to reduce costs, increase employee engagement, and attract top talent. To ensure you are taking a holistic approach to your strategy, follow this workplace strategy plan template.
1. Invest in spatial intelligence tools to understand which office space areas are most and least used
Smart office technology, like spatial intelligence and building scanning technology, is at the center of any sustainable workplace strategy. To develop your tech strategy, analyze your existing workplace tech and identify opportunities to add new smart office software, apps, and tools. By implementing smart office or building awareness technology into your workplace strategy, company leaders can conduct ongoing assessment to regularly improve the workplace.
2. Conduct a workplace audit to understand opportunities to enhance the office space utilization
All workplace strategy decisions should center around optimizing the employee experience. By creating a positive work environment designed to fulfill their specific needs, company leaders can better provide their teams with the supportive management they need to produce high-quality work.
To start — identify what your existing structures, workflows, monitoring, and employee behaviors look like. Measure office efficiency and find bottlenecks. Look at the audit through the lens of technology, human experience, and environmental impact.
To get started, here's How to Conduct an Audit for Workplace Optimization in 2022.
3. Leverage employee surveys to identify opportunities to improve the employee experience
Rich workplace data is even more powerful when combined with employee surveys, and the best surveys are in context. Ask people about their meeting experiences while they're in the meeting or shortly after so they can remember exactly what works and doesn't work. Regularly ask employees for feedback on workplace processes and accessibility, and encourage a culture of transparency.
Read more: Using Office Space Surveys and Workplace Analytics to Increase Office Utilization.
4. Work with IT to rethink building technology and integrations to improve sustainability and flexibility
Employees care about flexibility, which requires workplace technology to function. For example, it's not sustainable to maintain a dedicated desk for each employee if they are only in the office 50% of the time.
Implement agile seating to accommodate a hybrid workforce, as well as integrated meeting rooms that are connected to meeting apps and video conferencing technology. Look for ways to incorporate smart office technology into the workplace to improve the employee experience.
5. Increase your organization's overall commitment to sustainability
Due to an increase in access to technology that allows CRE owners to better analyze their impact and new environmental standards that require developers to track their carbon footprint, the commercial real estate industry has embraced sustainability.
With over 65% of investors saying that they take ESG metrics into consideration before making investment decisions, it's clear that workplace sustainability is not going anywhere.
Part of having a successful workplace strategy is having a sustainable workplace.
When developing your workplace sustainability strategy, keep in mind Why ESG Standards Should be at the Forefront of your Workplace Strategy.
6. Refine your health and wellness plan during corporate office design
Employee wellbeing leads to more engaged team members and an increase in company culture. When designing your workplace wellness strategy, use data to guide your approach. Workplace analytics allow you to monitor employee movement in order to identify patterns. Then, based on your actual employee preferences and habits you can redesign to support their wellbeing.
For example, if you notice that people regularly gather closer in some parts of the office than others you can redesign to better support social distancing. Wellness programs can include fitness, nutritious food options, spaces for yoga and meditation, company culture initiatives, and anything to improve employee comfort and happiness.
7. Update workplace design strategy to improve recruitment and employee retention
In August 2021 4.3 million Americans quit their jobs, leading many companies to quickly rethink their recruitment and retention workplace strategies. While there are many factors that go into attracting and retaining top talent, workplace design strategy is known to have a direct effect on employee engagement.
The more engaged your employees are, the more likely they are to have a long tenure with your organization. To boost retention rates in the new year, redesign your workspace to better meet employee expectations.
8. Design ways for employees to connect to each other and the company in the office spaces
46% of employed adults say that they feel less connected to their companies in recent years. For many, such disconnect often leads to leaving the company in search of a workplace with a richer company culture.
A core feature of an intentional workplace strategy and strong office design includes crafting opportunities for community-building among employees in order to deepen your workforce's connection with your company as a whole.
9. Set SMART workplace experience goals
Another step of creating your workplace strategy is to clearly define your workplace experience goals. What do you want the employee experience to look, sound, and feel like in 2022? What does an engaged employee look like in your workspace? How will you define workplace experience success?
Workplace experience goals should be SMART — specific and able to be monitored. Once defined, continuously monitor your progress during the year to ensure your workplace stays on track.
10. Strategically and regularly update office design and layout based on workplace analytics data
Office layout has a direct effect on the employee experience. As the ongoing return to office proceeds, continuously monitor employee behavior in order to identify workspace utilization patterns and trends.
Remember, employees returning to the office have different expectations than they did when they left the office in 2020. By using workplace analytics to create your workplace design strategy, company leaders can redesign the office layout to better support the evolving needs of their employees.
Creating your workplace strategy is an ongoing process that requires the joint effort of your entire workplace strategy team. To help craft the best strategy for your team, here are 5 Reports that Guide Workplace Strategy in 2022.
11. Plan for Regular Evolution in Workplace Strategy
As more employees return to office, their needs are different than they were pre-pandemic. Building flexible spaces with moveable furniture and features can help companies evolve quickly to meet organizational needs.
Having spatial intelligence tools that regularly give data on which spaces are most-utilized and which spaces are least-utilized can help the workplace strategy team develop more spaces like the most-used ones as the company grows. And, as unused spaces are identified, they can transition the unused spaces into other options.