Workplace Experience Roles to Hire For (2022)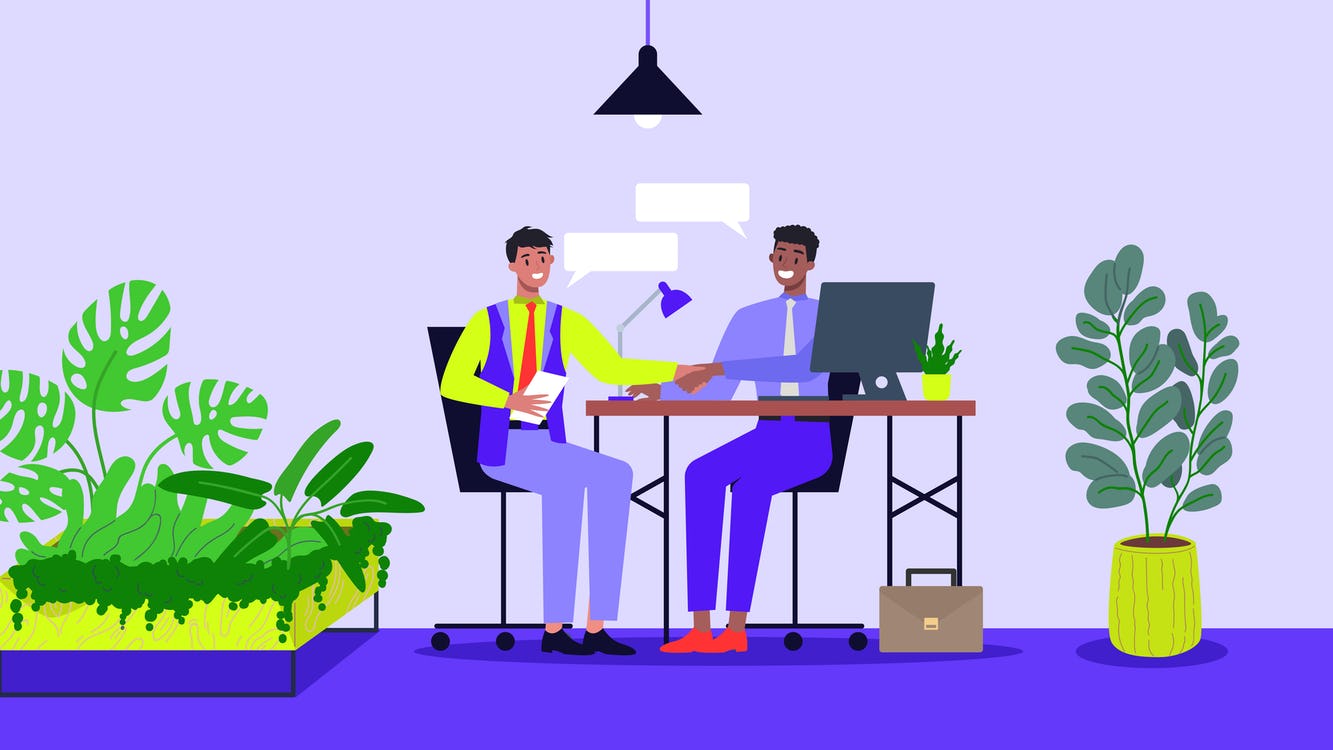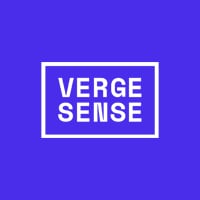 VergeSense is the industry leader in providing enterprises with a true understanding of their occupancy and how their offices are actually being used.
Employee expectations have changed drastically since the pandemic. Over the past decade, companies began to prioritize the workplace experience, employing office designers to create spaces for employees to do their best work.
Now, in a world where the predominant work model is hybrid work, companies understand the importance of the employee experience at work. Organizations are seeking ways to improve office spaces, increase employee satisfaction, and maximize utilization of corporate spaces. Learn about employee experience metrics to create an engaging workplace.
In 2020, employee office use dropped 80% below typical use. In 2021, only 53% of employees report feeling engaged at work, and since employee engagement directly correlates with company performance and retention rates, companies are investing in improving these workplace metrics. More than half of enterprise organizations are implementing workplace enablement tools, and companies are hiring dedicated employees to improve the office experience.
Workplace experience teams are dedicated to collecting and analyzing data showing employee behaviors at work and understanding the needs of individuals and the company as a whole.
As top companies navigate the return to office, they are employing workplace experience strategists and specialists to develop new systems and tools to improve the office experience.
What is workplace experience?
Robin, a Boston-based company dedicated to changing how people think about the workplace, defines workplace experience as a "proactive and human-centered approach to office design, technology, and culture to help everyone understand, use, and advance their workplace." It can also be defined as the lived day-to-day experience of employees in the office.
The workplace experience encompasses:
Flexible and agile workspaces
Meeting experiences
Safety and employee comfort
Visibility for employees, independent of work location
Company culture
Recruitment and retention efforts
Productivity levels
Utilization of office spaces
Spaces design with employee needs in mind
Employee satisfaction
Company morale
Transparency in the workplace
It also covers remote employee experience, office design and its impact on employee performance, and employee turnover and retention rates. Workplace experience strategy is the intentional design of workspaces to increase employee retention and improve overall employee experience in the office.
In 2021, a PwC report showed that 50% of CEOs in the U.S are updating their workplace for the purposes of standing out to potential candidates, specifically "digital talent." The report revealed that employees want more flexibility from the work environment and more "meaningful interactions at work."
The future of workplace experience is office buildings and spaces designed for changing employee needs. When spaces are designed to be multipurpose and flexible, they can more easily serve a variety of employee preferences.
How does workplace experience factor into workplace strategy and design?
The experience in the workplace is directly affected by workplace strategy and design. Without critical thinking that analyzes the ways in which office spaces can impact employee comfort, practical aspects of space use, and efficiency, corporate spaces are left unused or they create uncomfortable situations for employees.
The risks of a weak workplace strategy include sunk costs of underutilized office spaces, lower employee morale, less productivity, and an impact on overall company performance. When employees don't have the amenities they need to be productive, their work is negatively affected which leads to lower output across the board, reducing company ROI.
When employees were asked about their priorities for returning to the office, safety, productivity, and the employee experience were their top answers in 2021.
In a hybrid workplace, there is a greater need for strategic workplace experience considerations. How will on-site employees communicate with remote team members? How will facility managers plan for attendance, utility use and predict office usage? Are CRE managers involved in office planning? With employees using spaces in even more varied ways than they have in the past, there needs to be a dedicated team to oversee office use and areas for improvement.
In a post-pandemic workplace, office managers, facility managers, CRE teams, HR and people managers, and workplace strategists will work together closely to first identify and then fulfill the needs of their employees.
How a workplace experience strategy impacts ROI
The average office space costs companies around $40 per square foot. Using office spaces effectively and right-sizing real estate portfolios that aren't optimized for their current users and employee behaviors can save companies millions of dollars per year in real estate costs.
Fresenius, a healthcare solutions company, implemented their workplace strategy by collecting office utilization data. After analyzing the results of the space use survey, they realized that they were paying for a lease for a building that was rarely used. Once they updated their CRE portfolio, they saved $6 million dollars in annual real estate fees and enhanced the employee experience.
When employees are engaged at work, they may reveal office use patterns that don't align with employer expectations or predictions using outdated reports. Companies who want to make the most cost-effective use of their corporate offices can use real-time data to guide decisions. A data-driven approach to workplace experience and design leads to improved employee engagement and retention.
How Companies are Prioritizing the Workplace Experience
There are currently almost one million jobs on Indeed that are related to the workplace experience. With four out of ten employees considering seeking new opportunities, employers are searching for ways to improve their work environment and company culture to retain high performing team members.
To show a dedicated investment in an ongoing effort to improve the workplace led by specialists, companies are hiring workplace strategists. Hired to question the status quo, workplace experience experts use data-driven workplace design strategies to improve office utilization and employee engagement.
Workplace experience specialists use data and reporting, like these workplace strategy reports:
Building and facility management reports
Occupancy reports on rooms, floors, and buildings
Office usage reports
Meeting efficiency reports
Job satisfaction and employee happiness reports
Workplace Experience Roles to Hire For in 2022
Here are the top workplace strategy roles that companies are hiring for in 2022 and where they fit into the overall company goals and challenges.
1. Workplace Strategist
Workplace strategists foster a sense of community and understand the needs of all employees, working closely with HR. They also seek out ways to make processes more efficient and work with building management to reduce the company's carbon footprint.
Goals of a workplace strategist might include:
Building workplace culture and community
Reducing inefficiencies
Creating sustainable improvements
Implementing smart office technologies
Example workplace strategist job posting: Workplace Experience Strategist + Designer at Nike.
2. Workplace Experience Team Leader
A workplace planner or workplace experience team leader is responsible for the team who drives company culture. A bridge between human resources, employee experience, and office and facility management, as well as a strong focus on systems and smart office technology, workplace experience teams have a goal of engagement with spaces.
A workplace planner or team lead can initiate workplace design updates, employee experience programs, and other physical and team culture changes to improve day-to-day life for all individuals.
Explore a workplace planner job description here from TJX Companies.
3. Workplace Experience Manager
A workplace experience manager handles physical office spaces, technology that supports daily work life for employees, employee comfort, collaboration, and office environment.
More than 80% of companies are investing in or maintaining their CRE portfolio, so each new workplace should have a dedicated workplace experience manager to oversee the setup and ongoing management of individual office spaces.
4. Workplace Experience Director
Avanade notes in their description for a workplace experience director that "68% [of employees] feel their job is harder because of legacy systems and processes," and that almost 8 in 10 CIOs predict changes in workplace design, company culture, and mindset. As a workplace experience director for this company, expectations include implementing changes to improve the workplace and transform the employee experience.
5. Workplace Design Specialist
As a workplace designer, working with engineering teams and CRE teams helps to guide the bigger picture and global view of existing infrastructure and design possibilities, but conversations with HR and workplace data expose the areas that need to be addressed. Workplace design specialists are innovative and creative roles with the ability to make decades-long awaited changes to office spaces to better serve their current and future users.
Take a look at this workplace design lead for AstraZeneca, who is a part of a Workplace Team that uses design thinking to create optimized scientific spaces.
Hybrid work has created a need for workplace experience to have its own team and look at company processes with a fresh perspective, incorporating data into creative and aesthetic decisions. To understand current office trends and identify opportunities for strategic leadership, explore VergeSense's Q3 2021 Hybrid Workplace Data Report.