7 Key Employee Experience Metrics to Measure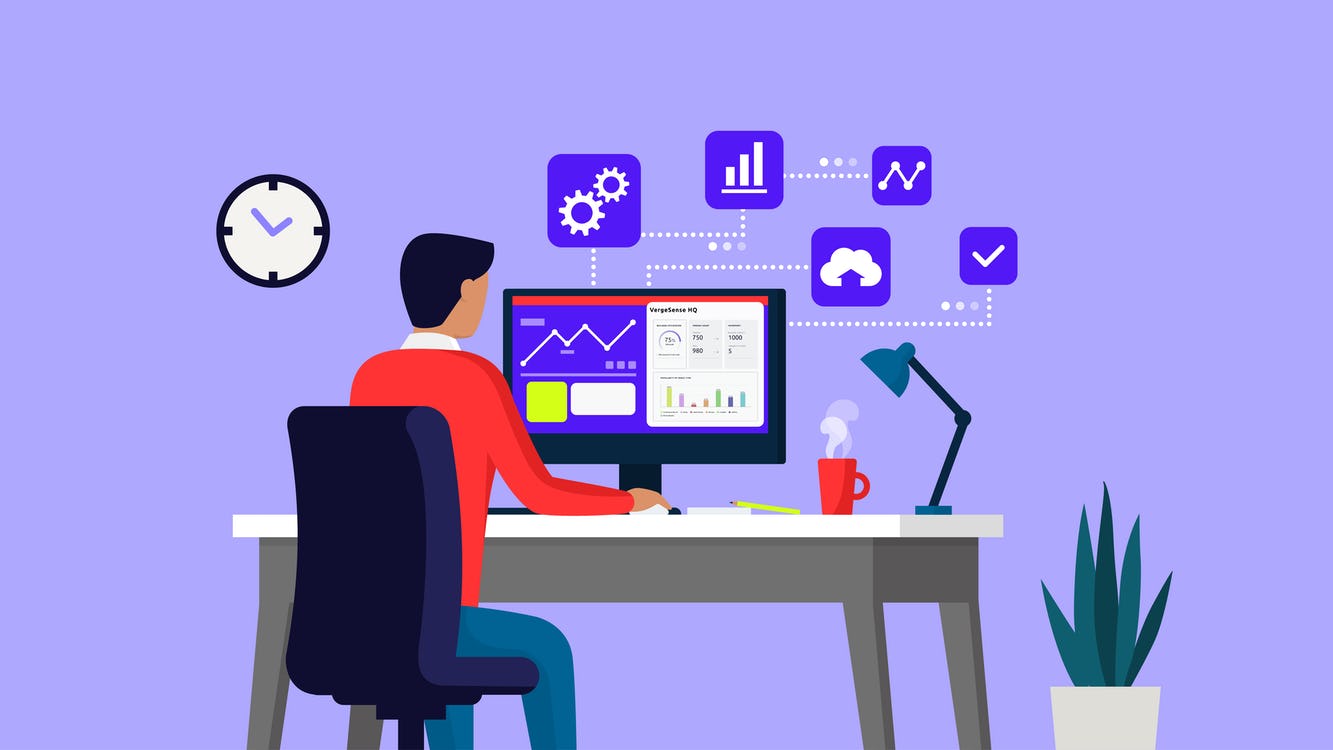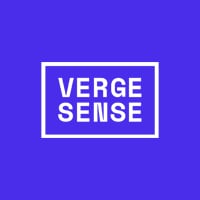 VergeSense is the industry leader in providing enterprises with a true understanding of their occupancy and how their offices are actually being used.
The employee experience is paramount to an organization's success. In the past eighteen months, turnover rates have increased as employees are rethinking what they want out of their employer. The needs and expectations of the modern employee have changed since they were last commuting to and from the office each day. Therefore, in order to provide a space that employees want to return to, offices themselves will need to undergo a few changes of their own.
More and more offices are investing in workplace analytics platforms to navigate a frictionless return to work. These platforms offer data-driven insights that enable leaders in CRE to design workplace strategies aligned with employee needs and expectations. The most intuitive platforms, such as VergeSense, provide comprehensive and real-time data on how your employees are using existing spaces, so that you can make informed decisions to transform the employee experience.
What is the employee experience?
The employee experience is the way an employee interacts and experience the workplace over the course of their tenure. Investing in people is important, and prioritizing the employee experience drives innovation and increases productivity.
Key Employee Experience Metrics
There are several key metrics you can use to measure the employee experience during the entirety of employee tenure at your organization. Here are some metrics you can start implementing today:
1. Employee Onboarding Metrics
Poor onboarding is an important driver of employee turnover. To negate this altogether, it is crucial to keep an eye on metrics that measure the overall health of your onboarding process, such as new hire turnover, the retention threshold, new hire retention rate per manager, and training completion rate, among others.
2. Health and Wellbeing Metrics
In the wake of COVID-19 pandemic, the focus on workplace wellbeing is greater than ever before. Some key health and wellbeing metrics include employee turnover rates, employee satisfaction, changes in absenteeism, as well as financial results. Healthy employees are productive employees!
3. Employee Net Promoter Score
Employee Net Promoter Score (eNPS) is a method built around the Net Promoter Score (NPS) to measure employee loyalty. It measures how willing your employees are to recommend their workplace to their family or friends.
4. Employee Absence Rate
The absenteeism rate, absence rate, or absence percentage, is the rate of unplanned absence due to sickness or other causes. The absenteeism rate can be measured for an individual, team, or the organization as a whole. Each number gives information about the vitality of the organization.
5. Employee Productivity Rate
The employee productivity rate, often referred to as EPR, is, unsurprisingly, an HR metric used to assess the level of productivity of an organization's workforce over a given time period. This, amongst other employee performance metrics, are key to tracking and managing how well employees are performing their jobs. Employee productivity rates are key indicators of other important factors like employee satisfaction, engagement, and absenteeism rates.
6. Employee Retention Rate
An employee retention rate measures the retention of your employees over a specific time period, giving insight into the employee experience. It complements your turnover rate metric, providing a more complete view of employee transition than calculating either metric alone.
Turnover rate and retention rate are often used interchangeably, but the two aren't the same. Retention rates are the rates of employees staying, while turnover rate is the rate at which employees leave.
7. Employee Satisfaction Metrics
Sometimes the best way to understand how satisfied your employees are is to ask them. That's what the questions in an employee satisfaction index aim to do.
There is no mandatory set of questions, but the most common questions include:
How satisfied are you with your current organization?
How well does your current workplace meet your expectations?
How closely does your current role match your ideal job?
Answers should be given on a numerical scale.
What employee engagement metrics do workplace analytics platforms provide?
The primary purpose of workplace analytics platforms is to provide you with a standard collection of metrics to be used to optimize your office space. These metrics include:
Occupancy data
Where in the office employees are spending their time
Which workspaces are the most popular and at which times of day
The preferred work schedule of your employees
Building data
Office space entrance and exit patterns
Meeting and activity data
The usage behavior of meeting rooms, huddle pods, and other reservable spaces
The use of collaborative spaces vs individual spaces
Access to these workplace metrics will equip you to make informed decisions regarding workplace design through a thorough understanding of space demand, utilization and other ways to enhance employee comfort in the office.
How to Analyze Employee Experience Data to Make Decisions
By using workplace data, companies can assess the gaps between what employees need and what they have, and in turn improve their in-office experience.
For example, if meeting rooms are always fully booked, people will begin to naturally overbook to ensure they can get a spot. But when the meeting changes at the last minute and they forget to cancel the room reservation, the coveted meeting area is empty and becomes a wasted space for that time. Analyzing meeting data reveals emerging patterns, offering an opportunity for companies to implement a smart room booking system.
Smart meeting room systems incorporate sensors that detect attendance and automatically release the room if employees are absent. Improving this seemingly minor office experience, when multiplied by an entire workforce, potentially across the globe, can significantly improve employee engagement and office productivity.
Here are other employee experience trends and patterns that you can use to measure activity-based working, by implementing the right systems and platforms:
1. Track office usage data
Using metrics like occupancy data, how often spaces are at capacity, and the use of collaborative and individual spaces, companies can adapt office spaces to include the spaces and amenities that people use and want. Need to restructure a corporate portfolio to make this happen? Using a data-driven real estate strategy means that spaces are agile and are being used as efficiently as possible.

Use office occupancy data to understand when employees aren't using spaces, and find out why. Then make updates as needed. If you find out that spaces are at capacity a majority of the time, you can expand real estate investments. Alternatively, understanding peak attendance days and times would facilitate a hybrid work calendar.
2. Improve the office meeting experience
By using meeting room data and software like room booking apps and meeting room scheduling tools, companies can collect information on how people collaborate. With this data, you can find out the types of meeting spaces you need to design based on size, tech capabilities, and location. Smart room booking software also helps improve the day-to-day meeting experience by providing more access to rooms and a reliable way to reserve meeting spaces in a hybrid workplace.
3. Calculate your ideal employee-to-seat ratio
Improving the space allocation and work environment can contribute to better employee peace of mind and overall wellbeing. Ratio-based seating and other strategic workplace improvements have shown to reduce absences and illnesses, along with increasing the use of shared spaces.
Use this guide to find your ideal employee-to-seat ratio and adjust office spaces to ensure adequate workspaces, creating a frictionless office experience for employees..
4. Provide access to self-serve office reservation apps
With 74% of enterprises adopting a hybrid work model, employees are adapting to a more flexible way of working. Some employees are reluctant to go into the office due to uncertainty around amenities. Will there be a place for me to work quietly so I can take an important call? Is there somewhere for me to collaborate with my team? What if the office is full?

Using a combination of wireless IoT sensors and room and desk booking apps, employees can quickly find out if the office is quiet or more active, reserve a desk or a meeting room, and plan ahead. By eliminating the sense of the unknown, companies can reduce stress, improve productivity, and foster a comfortable working environment. Switching workstations can also lead to improved creativity and productivity, and a better work-life balance for many folks at hybrid organizations.
How Employee Experience Data Fits Into Office Design Strategy
Transforming the office experience into an employee-centered environment is a twofold process: the implementation of hardware and software used to collect employee data and the physical redesign of the office space based on this data. No successful office remodel exists in a bubble. Instead, to be truly effective all workplace changes should be in conversation with the latest employee experience data that you've collected.
Implementing Hardware + Software to Collect Employee Engagement and Experience Data
The hardware needed to collect ongoing employee office experience data is unobtrusive and provides access to data that supports several teams within an enterprise. Setting up systems in new spaces will lead to an optimized office environment from the start, designed with employee needs at the center of all workplace decisions.
Hardware to Collect Employee Experience Data
AI-powered sensors
IoT devices
Software to Collect Employee Experience Data
Workplace analytics platform + analytics dashboards
Room booking systems
Desk reservation software
Meeting apps
Survey tools
Designing Office Spaces Based on Workplace Usage + Occupancy Data
With the power of workplace analytics, office spaces can be redesigned to create a dynamic place for employees to work, customized to their individual needs.
Implement the Ideal Employee-to-Seat Ratio
Use real-time occupancy data to calculate employee-to-seat ratios and create enough spaces for your workforce on a given day and time. Use the data to adjust spaces based on seasonal or environmental changes.. Additionally, identify ideal collaborative vs individual space ratios and design office layouts accordingly.
Integrate Technology in Collaborative and Individual Spaces
Implement IoT devices like wireless sensors within the workplace, in entryways, floors, departments, or buildings. The data from these sensors, along with custom programming, allows you to create real-time analytics dashboards that can drive design changes and office setup for hybrid organizations.
How Different Teams use Employee Experience Metrics
Workplace analytics cover many aspects of employee experience , and provide useful information across teams. Workplace data helps HR, facilities management, corporate real estate management, and leadership teams to take action geared at improving the employee experience and overall company performance.
Human Resources/Employee Experience
Teams that are focused on employee engagement, the employee experience, and job satisfaction can use workplace analytics to determine areas for improvement, including investments in amenities and technology, among others.
Facilities Management
teams can use workplace analytics and IoT-powered smart offices to manage cleaning and improve office efficiency, reducing utility use and improving cleaning schedules to minimize interaction with employees. With a dashboard that shows which buildings aren't in use and integrated sensors, facilities teams can improve building management and ESG goals.
Corporate Real Estate Management
With custom data from l workplaces in a corporate real estate portfolio, CRE managers can optimize each workplace individually and right-size their portfolio in a flexible, sustainable way to better serve their employees.
Leadership Teams
By examining workplace metrics like the amount of meetings the company has at each office and how employees are collaborating, leadership teams can measure operational efficiency and find ways to improve.
With employee work styles changing rapidly, companies need to rely on flexible solutions founded on employee engagement data. For organizations adopting a hybrid work model and interested in learning more about data-driven hybrid work strategies, read VergeSense's Hybrid Workplace Playbook.