HVAC Occupancy Sensors: How to Unlock Savings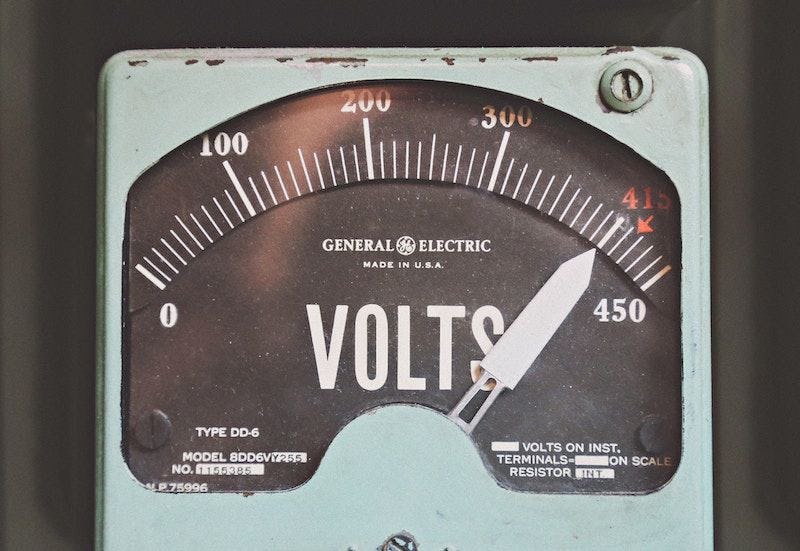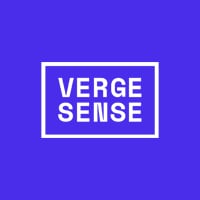 VergeSense is the industry leader in providing enterprises with a true understanding of their occupancy and how their offices are actually being used.
Late last year, in November, the Advanced Research Projects Agency — Energy (ARPA-E) announced $20 million in funding for 15 projects to develop advanced sensors to reduce energy consumption in residential and commercial buildings. Given the significant role indoor occupancy sensing can play in HVAC optimization, we have summarized what you need to know about this technology.
This is a significant development that is very important to improving building operations. HVAC systems are vital to modern buildings but also are costly to operate. According to the Energy Information Administration (EIA), the average commercial building's HVAC system accounts for over 40 percent of total energy use. Additionally, the International Facility Management Association's (IFMA) "Benchmarking for Facility Professionals" report cites 2011 data from the Building Owners and Managers Association (BOMA) on facility management costs. The IFMA report notes that average maintenance in an office is $1.84 per square foot per year, and $.32 of this total is the HVAC system. Aside from wages, this is the largest building repair and maintenance cost. For example, a 500,000 sq. foot building would spend $160,000 a year to maintain the HVAC system. Moreover, HVAC is plays an outsized role when compared to other energy consumption end uses: according to EIA lighting, long considered the easiest energy end-use to reduce, makes up only 10 percent of total energy use.
HVAC costs can be reduced with real-time occupancy data. Using smart sensors to measure current occupancy levels and locations enables HVAC systems to run in a more optimized way. This reduces the heating and cooling load by responding to actual conditions in the building.
However, many HVAC systems are not using this dynamic and valuable source of data. Set points are programmed based on the time of the day and a general expectation of the heating and cooling demand. For example, an office building may keep its space at about 72 degrees from 8 am until 6 pm, every weekday. This does reduce the risk that occupants will be uncomfortable, but it doesn't account for any natural fluctuations in the number of people in the office due to business travel, off site meetings, and other factors. As the number of people in a space fluctuates, there is a cost savings opportunity by dynamically adjusting the heating and cooling levels.
As an example of the current state in many buildings, the recent American Council for an Energy Efficient Economy (ACEEE) report, "Smart Buildings: Using Smart Technology to Save Energy in Existing Buildings", notes that, "building operators frequently manage HVAC operations through trial-and-error adjustments in reaction to occupant comfort feedback." In other words, buildings are using imprecise and incomplete data to adjust temperatures because they lack anything more precise.
But smarter HVAC systems, enabled by advanced sensors, do present significant savings opportunities. Another ACEEE report, "Intelligent Efficiency: Opportunities, Barriers and Solutions", estimates that smart HVAC components, which would enable more optimized climate control, could save 10 to 30 percent of total HVAC energy use. Real-time occupancy data is a key component of these smart HVAC systems. There also are a few real-world studies of how occupancy data can reduce HVAC use. PNNL found that savings could be as high as 23 percent. Additionally, a professor from the University of Florida, speaking at an event sponsored by the Advanced Research Projects Agency — Energy (ARPA-E), noted that binary occupancy sensors installed at a small office and used to optimize HVAC realized 40 percent energy savings.
In addition to saving energy by using HVAC based on actual real time occupancy, there are other important operational benefits. As the HVAC system is used less, repair and replacement costs will go down. For example, a recent Pacific Northwest National Lab (PNNL) report, "Energy Savings for Occupancy-Based Control (OBC) of Variable-Air-Volume (VAV) Systems", notes that "in practice, control system integrators and installers often set the cooling minimum air-flow rate for ventilation to between 30% and 50% of the maximum air-flow rate of the terminal box. Building occupancy, however, varies dynamically." With better data, the air-flow rate could be more dynamic, saving energy and reducing maintenance costs.
Longer term, real-time occupancy data will enable the building to automatically update set points based on trends observed over time. For example, if employees come to work later in the day in the winter, due to later sunrises, occupancy data will inform the building automation system and make the required changes automatically. In the future, there may be no need to program setpoints into a building automation system. The building, enabled by advanced sensors, will be able to optimize conditions based on how its occupants use it.
Moreover, smart IoT sensors provide a number of advantages beyond enabling HVAC optimization. They also can be used to increase utilization of a space, personalize the environment based on specific occupant preferences, and improve existing facility and asset management functions. Some of these use cases will be covered in future VergeSense articles.
Another future article also will talk about some of the challenges in deploying and integrating smart sensors with legacy software, such as building automation systems and lighting control systems. Open standards are becoming more common, but they still present challenges to integration.