The Hidden Cost of Ghosted Meetings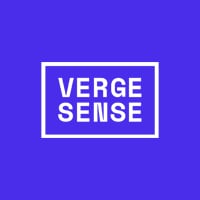 VergeSense is the industry leader in providing enterprises with a true understanding of their occupancy and how their offices are actually being used.
Hybrid work is here to stay, but have you reconsidered your office's layout to meet the moment?
Creating a flexible, hybrid work environment has huge benefits for employees and for their companies.
When employees are coming into the office for a variety of reasons (collaboration, meetings, deep focus work, client calls, and more) and on different schedules, it's important to have the right infrastructure to support a flexible workplace — and that means automated, smart systems that don't rely on manual processes.
For companies, going hybrid allows for right-sizing of office space, saving thousands (or hundreds of thousands) on square footage that's going unused, and reducing their impact on the environment.
The tides have turned in favor of hybrid work and hybrid meetings, which means workplace experience teams are working hard to reimagine their spaces, invest in technology that makes hybrid collaboration easier, and get rid of empty, unused space. More and more meetings are taking place over Zoom, and if any teammates are in the office, they'll be oscillating between solo work, taking in-person or hybrid meetings, or meeting with virtual team members one-on-one in private phone booths or huddle rooms.
When people book rooms, and then "ghost" or don't show up, this leaves a significant amount of square footage unused at any given time. Luckily — there's a way to avoid these losses using smart sensor technology.
We'll dive into the costs associated with ghost meetings and empty meeting and conference rooms, and then outline how to redesign an office to make use of wasted space and maximize on real estate ROI.
What is a Ghost Meeting?
A ghost meeting is a meeting that your employees book, and book a meeting room for, that no one attends in person. This causes the space to be unavailable to other employees who may be in the office, and can cause unnecessary spending on HVAC and other office essentials after it was assumed the space would be used.
How Meetings Have Changed
Over the past few years, meetings have adapted. Teams are back in the office on some days, and companies have discovered the benefits of going fully hybrid. They've invested in technology that makes hybrid collaboration easier, and they've redesigned spaces to make sense for today's meeting needs. With hybrid work models, employees can typically come and go as they please, which opens up the opportunity for desks to go unused, and meeting rooms to sit empty as hybrid schedules change by the minute.
Beyond hybrid meeting challenges and shifts, the average number of collaboration spaces has grown from 10% to 25% over the past few years, and businesses are prioritizing more agile spaces based on their utilization data.
Large conference rooms just don't fit the bill anymore, and all meeting rooms should be equipped with smart technology and hybrid communication tools. If your team isn't using certain spaces, or they don't have the right tech to facilitate equitable hybrid work, it's time to reimagine these rooms for 2022 and beyond.
Companies are now investing in occupancy intelligence solutions, like the VergeSense Occupancy Intelligence Platform, that not only help them understand their meeting data, but automate processes that were manual, like checking in to meeting rooms, using QR codes, and going out of your way to release a room when a meeting is canceled.
The Cost of Meeting Rooms
How much does a conference room cost?
Depending on the location, the cost can vary widely, as is true for all real estate. But in New York City, the average cost per square foot of office space in midtown is $85 per square foot, and in Des Moines, IA that figure plummets to $22 per square foot. A conference room that accommodates 10 people seated should be about 300 square feet in size (50 square feet + 25 square feet for each seated person).
That means that a New York City midtown conference room would cost $25,500, and one in Des Moines would cost $6,600.
How many meeting rooms per employee should an office have?
In general, it's recommended to have 1 meeting room per 10-20 employees. For a company of 300 employees, that'd be 30-60 meeting rooms. Whether you choose to go for the smaller or larger number in this range depends on a few factors, including whether or not your office space is mostly open or cubicles (as opposed to having lots of individual offices),
How much should a company spend on office space?
There's no one-size-fits-all answer, but it's best practice to use your projected (or current) revenue numbers to determine your revenue to rent ratio. Some spend very little, as low as 2%, while other companies spend closer to 20%.
Consider the following factors as well:
How many employees do you have?
How large or small should your space be, considering that many employees now work from home at least some of the time?
Where should it be located? Does the city center make sense, or can you venture a bit out to save costs?
How many conference rooms do you really need? Does hybrid work mean employees prefer phone booths in the office?
Can you add new amenities like food options and meditation spaces?
The True Cost of Ghost Meetings
Wasted real estate can cost companies over $300,000 a year. Not only will empty meeting spaces mean you're spending money on the wasted space itself, as outlined above, but you're also sinking money into heating, cooling, and lighting those unused spaces.
How to Redesign an Office to Make Use of Wasted Space and Maximize Real Estate ROI
1. Gather and parse data about the prevalence of ghost meetings in your company
The first step of redesigning an office is determining if you really need to, and then figuring out which areas need tackling first. To do this, you need high-quality data.
With a platform like VergeSense, you get rich, accurate data about where your employees are spending their time, which rooms and areas are lying empty, and how you can improve your overall workplace operations. The platform serves up actionable insights powered by AI that your team can use to plan your redesign.
It's also recommended to run an employee survey to determine which kinds of spaces they're using, what they'd like to see, and what they don't need anymore.
2. Pitch suggested meeting room changes to executives and stakeholders
Put together your data and insights about how working at your company has changed. Include the percentages of employees working from home, working in office, or taking a hybrid approach. Outline areas that have been empty for years now, and explain the sunk costs associated with keeping those spaces as they are.
Decide on whether you're looking to get C-Suite buy-in on getting rid of some of the company's real estate, or if you and your team feel that you can redesign what you have to reflect today's reality by reimagining empty spaces.
Finally, underscore that investing in these changes can feel costly right off the bat, but the long-term savings on energy and real estate can be significant. Be sure to include tangible numbers and visuals that get your point across.
3. Redesign your office space and meeting room layout
Whether you plan to right-size and reduce the amount of square footage in your office or just redesign your current space, draw up blueprints or floor plans that show how you'd lay out your office. Will large conference rooms be subdivided into smaller meeting rooms? Will you add phone booths for private video calls? Will you add more collaborative spaces and communal tables so your teams can get the most connection out of their time in the office? What about meditation rooms and gyms?
4. Incorporate technology to reduce ghost meetings
In your plans for the new layout, incorporate technology investments that will make hybrid collaboration and workplace management easier. VergeSense's sensors integrate with desk booking and meeting room booking systems to show what areas are being used and which aren't — no more double-booking rooms or desks. They also help you save costs on wasted energy by connecting to your HVAC and lighting systems. No more heating, cooling, and lighting spaces that aren't in use.
5. Examine your data and see if it's working as you planned
Once you've brought your proposed changes to life, continue monitoring the performance on these spaces with sensors and surveys. Are meeting rooms being used more? Have your collaborative spaces been buzzing with activity? Is desk booking going smoothly?
Use this information to inform any future changes you hope to make.
Save on office expenses and reinvest in employees
Learn how to turn every square foot of office and meeting space into an opportunity with the VergeSense Spatial Intelligence Platform. Request a demo today.