The Sustainability Benefits of Right-Sizing Your Commercial Real Estate Portfolio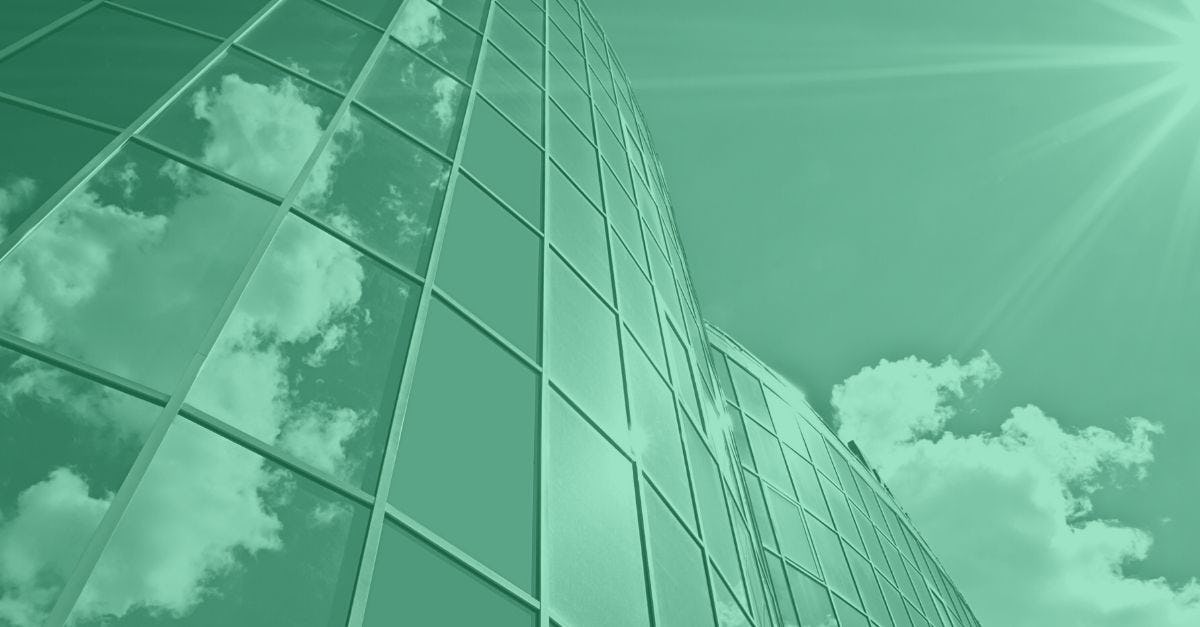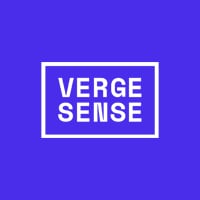 VergeSense is the industry leader in providing enterprises with a true understanding of their occupancy and how their offices are actually being used.
As employees' use of space continues to shape the workplace, CRE leaders are adapting corporate buildings to meet their needs. In doing so, they are also uncovering data that enables them to better evaluate their carbon footprint, and see how these changes impact the environment at every step of the way.
In maintaining agility across CRE portfolios, companies can address employee desires for flexibility and meet company environmental, social, and corporate governance (ESG) and sustainability goals. As more companies shift towards prioritizing sustainability, they have new plans to reach net-zero and become carbon neutral. How will they get there? Data, and constant portfolio optimization.
Right-sizing your CRE portfolio can be a challenging task, especially if you don't understand how your assets are being used. However, with a detailed strategy in place, alongside data-driven decision making, managing your office space economically can bring various environmental benefits, including less waste, better air quality, and energy efficiency.
Read on to discover the full environmental benefits of right-sizing your CRE portfolio.
How Investing in Spatial Intelligence Facilitates Efficient and Sustainable Commercial Building Management
Investing in spatial intelligence is the key to understanding how space is being used across your entire commercial real estate portfolio. By analyzing this information at scale and looking at patterns over time, you're able to identify opportunities for efficiency. One way in which decision-makers are doing this is by implementing smart office technology solutions that enhance user experience and performance.
Some examples of this technology within commercial real estate property management include:
Smart thermostats that regulate building temperature
Sensors that switch off lighting when an area is vacated
Chemical sensors for fire safety
Motion detectors for energy conservation
Automated building and car parking security
What is agile property management?
In a post-COVID-19 office environment, the need for agile property management is rising As employees continue to choose flexible schedules, navigating between home working and attending the physical office, companies need to be responsive to prevent wasted office space and poor building efficiency. They can do this with a full view of each property asset, real-time data, and both active and passive occupancy data.
Effective commercial real estate property management through spatial intelligence and smart building management tools allows you to react quickly to changes in real-time. Faster decision making with less manual intervention means you can continually improve building efficiency for better sustainability.
With agile real estate, you can continually adapt your portfolio for the long-term growth of the company, eliminating unused or underused spaces, reducing environmental impact, and improving employee engagement.
By using a flexible approach and agile real estate planning, you reduce overhead costs, improving bottom-line revenue. Additionally, your physical workspace remains flexible, enabling teams to work together while decreasing your real estate footprint. Some examples of this include implementing coworking spaces and collaborative IoT applications within your office.
5 Sustainability Benefits of Data-Backed Commercial Real Estate Management
When you right-size your portfolio using spatial data and smart building management systems, you're able to optimize your office building to be in line with your corporate sustainability strategy. This same data can be used to improve resources and spaces for employees, and is necessary to hit ESG targets.
Here are some ways in which true occupancy monitoring technology is contributing to environmental benefits in smart buildings.
1. More sustainable office buildings use less energy and have efficient systems.
Smart building energy management systems are backed by insightful data which allows facility managers to customize and automate energy resources. For example, facility managers can integrate motion tracking sensors with smart building energy efficiency applications. This enables employees and visitors to be tracked so that lights are only turned on in spaces which are being used. Workplace strategists can use this same data to optimize cleaning processes or temperature management. By utilizing tools in this way, energy resources are cost-effective, with less waste.
2. Underutilized square footage can be repurposed.
50% of space is passively occupied, and without a deep understanding of where that is and why it's happening, companies are wasting hundreds of thousands of dollars on spaces left unused.
For businesses adopting hybrid working practices, repurposing your underutilized space into a smart building environment which accommodates varying work styles and the employee experience prevents wasted space. There are several ways in which businesses can do this:
Create wellness areas for improved health, such as on-site gym facilities or recreational areas.
Implement bookable desks for agile seating and enhanced productivity.
Integrate collaborative spaces which integrate AR and VR technology for an immersive workplace experience.
Incorporate flexible furniture like moving walls, movable pods, and desks so space can be easily transformed into open areas for activity-based projects, team-building exercises, or recreational zones.
Right-size real estate portfolios by combining nearby locations, opening smaller satellite locations, or eliminating spaces altogether.
3. Reporting + dashboards uncover high energy use or wasted spaces, leading to more sustainable CRE decisions.
Intelligent building features give you immediate access to in-depth metrics. By analyzing this data, you can reduce consumption, and lower your office carbon footprint. This high value information identifies opportunities for improvements that may be otherwise lost. The deep insights that reports uncover would be manually impossible, not to mention time-consuming. By taking a strategic approach, you can carefully audit the use of your commercial buildings, ensuring underused spaces are repurposed for other means.
4. Sensors can help to improve air quality and detect harmful emissions.
Sensors which measure system quality, including your ventilation, heating, and air conditioning, alert managers when maintenance needs to be carried out. Incorporating this technology into your intelligent building management system creates a healthier workplace for employees by improving air quality, which ultimately leads to improved working conditions, and a lower carbon footprint. Additionally, you can instantly detect harmful emissions that could be detrimental to the environment and the wellness of your workers. In the long run, this allows you to repair issues before they become a bigger problem, as well as refining operational efficiency.
5. Smart commercial real estate buildings benefit the community and offer space for gardens or other environmental or sustainable initiatives.
Sustainable green and smart buildings that leverage data to understand space and the way that occupants engage with it also provides an opportunity for environmental initiatives. Underused space can be transformed into gardens to boost air quality, productivity, and reduced environmental noise. Environmental initiatives can include:
Recycling bins to reduce waste consumption
Water conservation methods like a water tank which collects rainwater
Compost bins for food waste
Natural light areas to reduce the need for artificial light consumption
Growing organic produce in garden areas
Right-sizing your portfolio offers a wide range of benefits across the company, from achieving your ESG goals to amplifying your company output and becoming an attractive place for talented candidates to work. Using spatial intelligence, you can confidently analyze and reassess metrics to continually meet the standards you set out in your workplace strategy. Learn more about using real-time true occupancy data to right-size your hybrid real estate portfolio.