5 Reports to Guide Workplace Strategy (2022)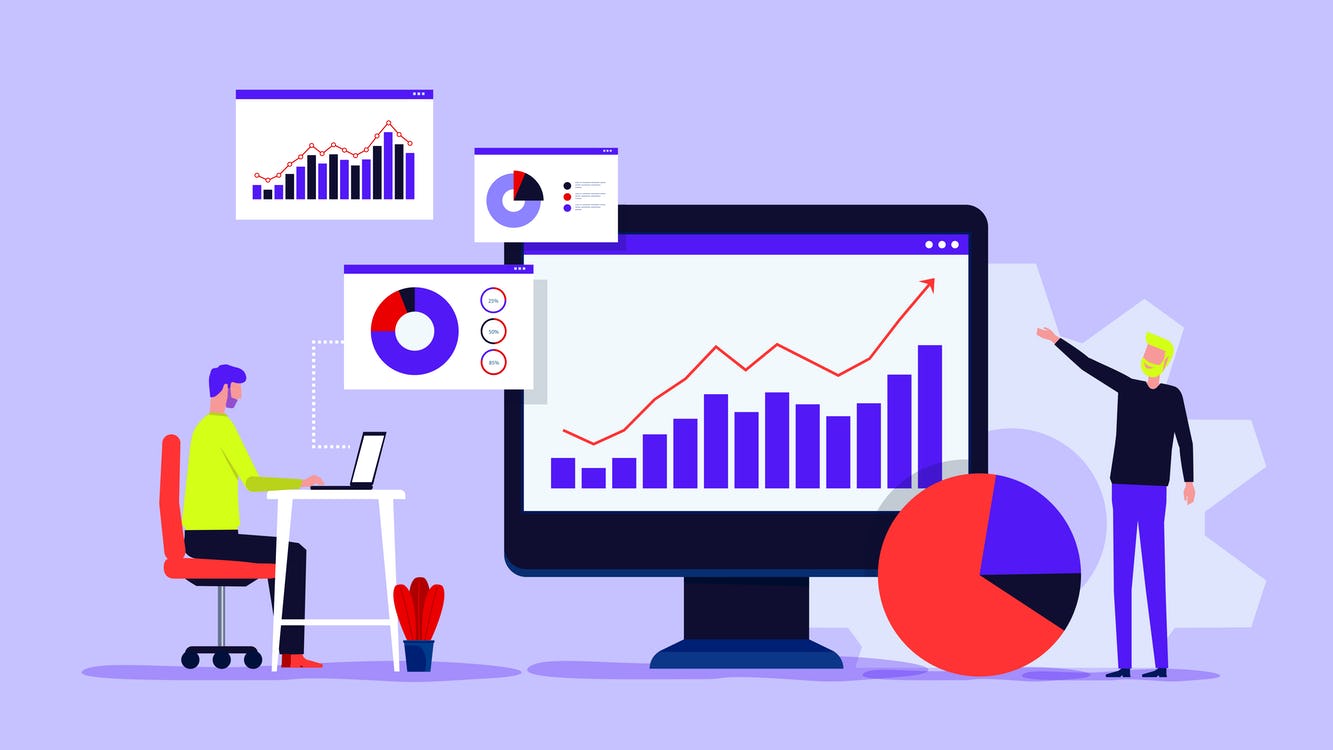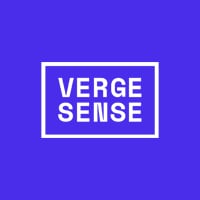 VergeSense is the industry leader in providing enterprises with a true understanding of their occupancy and how their offices are actually being used.
In the last eighteen months, managers in charge of workplace strategy and design have been pushed to the forefront of business operations and return to office planning. Teams responsible for the workplace experience have become critical to company operations and performance due to the changing nature of the way people work and use office spaces.
Reassessing the way that people use office spaces and creating a dedicated workplace strategy is essential in a world where hybrid work is the most popular work model, employees expect flexibility, and employees have options for where they choose to work in a competitive job market.
A good workplace strategy improves the employee experience and increases engagement in the office while also contributing to improved productivity and ROI on office spaces. Within workplace strategy, CRE and workplace leaders are using data and workplace insights tools to look at reports that show office patterns and trends to make informed decisions that impact the bottom line.
In this uncertain return to work transition, having a clear and data-driven workplace strategy is crucial to your enterprise's ROI, stakeholder value and success. Technology like VergeSense can help you access the data you need to make these changes. With real-time, accurate occupancy data and customized workplace reports, business leaders can make data-driven decisions on how to improve spaces for better employee experiences and make these spaces more aligned with what's essential to the company's goals and values.
How is workplace strategy changing? And why?
The change in managing office space usage and in the ways people work aren't solely because of the COVID-19 pandemic and its consequences, although those consequences have been a recent driving factor. From rising employee turnover rates, heightened health and safety protocols, and unpredictable office attendance, the pandemic has led CRE and workplace experience leaders to re-evaluate real estate portfolios, how spaces are being used, and office design and function.
These changes, along with a growing employee desire for flexibility and autonomy in the workplace, has created a demand for data to help companies design workplaces that are conducive to innovation, productivity and comfort, while attracting and retaining top talent.
What types of reports are used to improve workplace efficiency?
Data-collection specific to HR/People teams and Operations teams will help guide ongoing workplace strategy conversations.
Understanding company-specific workplace trends prepares teams for the projects they need to undertake in the coming months to update spaces and prepare employees for the return to office. Workplace reports get conversations with stakeholders started and help lay the groundwork for beta iterations or pilot tests of the changes that will need to be implemented.
An initial workplace efficiency report can provide a well-rounded review of the company's baseline office use and provide areas to further explore. A workplace efficiency report can include the following:
How office space utilization has changed over time
Which spaces are being used and when
If spaces are optimized with the right amenities and technologies
Five Reports to Guide Workplace Strategy
Here are reports that companies can use to optimize workplaces and improve employee engagement. Along with use cases from businesses in different industries and CRE trends,, these reports can equip teams to implement the right systems and platforms for improving offices.
Smart Building Management Reports
65% of enterprises are investing in workplace enablement tools. These tools include occupancy sensors, space redesign platforms, desk reservation systems, and meeting room booking systems.
This array of smart building management tools provides analytics that guide strategy to improve the workplace experience and employee comfort and can help workplace managers solve challenges with predictive maintenance and energy efficiency.
In 2021, 60% of building facility managers expect IoT to affect building and maintenance policies, with a newfound investment in smart building processes.
Smart building management reports can include:
Lighting and utility use and energy saved based on efficient scheduling
Building and floor utilization trends
Cost savings associated with smart, IoT building management
With concrete data to support workplace initiatives, facility managers and CRE managers can advocate for the budget they need to implement green building management strategies.
Occupancy Reports
An integral part of workplace management now involves monitoring occupancy levels and ratio-based seating.
Room utilization reports and occupancy level monitoring help with managing capacity limits in a space and maintaining social distance.
Ratio based seating, on the other hand, involves maximizing your total office space by determining the ideal number of workspaces or desks that you offer to employees.
Historically, workplaces went from employing one-to-one desk assignments per employee. Now, employees prefer more flexible seating in the workplace with 66% of people reporting they want to be able to alternate between where they work. Employees are interested in new agile seating methods like hot desking, bookable workspaces, and activity-based working.
Creating an activity-based working office design strategy founded on analytics increases productivity, improves space utilization, reduces costs, and enhances the employee experience. Using occupancy reports, workplace experience teams can map spaces for specific activities and ensure the activity-based working (ABW) environment functions effectively in your workplace. Consider space allocations for managing the number of employees, circulation in a room, and acoustics and noise cancellation requirements.
Office Usage Reports
Office usage reports are a key aspect of portfolio management, and they can alert workplace experience teams to office design changes, particularly for hybrid teams.
Hybrid workplace design strategies that involve usage reports might look at transforming individual spaces like private offices into collaborative spaces or meeting rooms.
VergeSense's Hybrid Workplace Playbook covers insights on the various hybrid work models, and how organizations can make strategic adjustments based on workplace data. Offering flexible work experiences, creating opportunities for collaboration, and using empathetic management can increase employee performance by 54%. This makes a compelling case for understanding how your workspace is used and how it can be used more effectively.
To track office usage, factor in the following data points:
Office space usage and occupancy by department, team, or building
Track meeting data and meeting room use
Calculate employee-to-seat or square-foot-per-employee ratios
Implement self-service room and desk booking platforms
After implementing data collection methods throughout the workplace and collecting office usage data in various ways, workplace strategists can then consider changes to the workplace to increase overall office use and use of individual spaces.
Forward-thinking workplace improvement teams can now access insights on how to redesign spaces that are inclusive for all employees and for different and specific purposes such as:
Quiet areas
Collaboration zones
Social hubs
Group learning environments
Meeting Reports
The urgency to meet or exceed efficiency goals in the workplace is stronger than ever.
Businesses have had to take a long, hard look at how they spend their resources. One area of focus has been on meetings. Beyond the time and energy that people spend on meetings, they take up space and use up utilities.
Historically, meetings have been facilitated in many forms, both formally and informally, across a company's physical assets. They have required amenities like whiteboards, teleconferencing tools, outlets, heating and air conditioning, and more.
But, there is plenty of room for improvement in workplace meeting space use. This is because:
As part of VergeSense's Workplace Transformation Series, a multinational investment bank headquartered in London with 600,000 square feet of space used software to track and manage occupancy in meeting rooms.
With data analytics, they were able to improve the employee experience and reduce no-show meetings. Employees were able to find the right meeting places at the right time. The company was also able to maximize use of space by leveraging unused rooms and spaces for meetings.
When your company's workforce returns to the office, and whether this will be in a limited, hybrid, or full capacity, you and the leadership team will need employee feedback and analytics to effectively repurpose your spaces to address employee needs.
Run regular meeting room usage reports to understand how people are using meeting spaces, how meetings are impacting company productivity, what integrations are available to connect with usage reporting and occupancy data, and where improvements can be made to meetings in a hybrid workplace.
Job Satisfaction + Employee Happiness Report
We have seen how a combination of employee feedback and analytics can provide a holistic approach to building an effective workplace technology strategy.
The Worker Preferences Barometer from JLL summarizes the results of a global survey of over 3,300 office workers spanning a variety of industries. It looks at team member job satisfaction and factors in changes in employees' workplace expectations in 2021.
The adoption of hybrid work policies has created opportunities for people to spend more time with their families, to save on gas, save time, and reduce carbon emissions.
But the report touches on the risks and challenges of remote work, too. These include virtual fatigue and making do with remote work setups in small residential apartment spaces. Sometimes, this leads to having to spend on bigger rental homes in order to accommodate the whole family's remote work and even remote learning needs.
Employees have to negotiate and weigh the pros and cons of remote work. This makes a strategic office design more crucial.
Understanding what drives employee happiness can help you create spaces that are truly engaging for them, whenever they choose to return to the workplace, whether it's for two days out of the week, or for five days a week.
In VergeSense's Workplace Transformation Series, a senior director for real estate in a cybersecurity firm in North America mentioned that their team had noticed a significant lack of office utilization well before the pandemic
With the right workplace reports to guide strategy, companies can successfully plan and execute an employee-focused return to office plan and ongoing evaluation of office spaces. Workplace solutions like smart sensor technology can provide ideas for possible feedback loops and areas to add value to your business by prioritizing the employee experience.
The data, approaches, and tools featured in these workplace reports could also guide conversations with leadership teams, employees, partners, and external stakeholders.
The VergeSense Return to Office Analytics Dashboards offer business leaders accurate, real-time reports, office and meeting analytics, and visual dashboards that include reports like real estate portfolio capacity, hourly or daily office utilization, and workplace utilization trends. Learn more now.