How Leadership Teams are Partnering with IT to Design Smart Buildings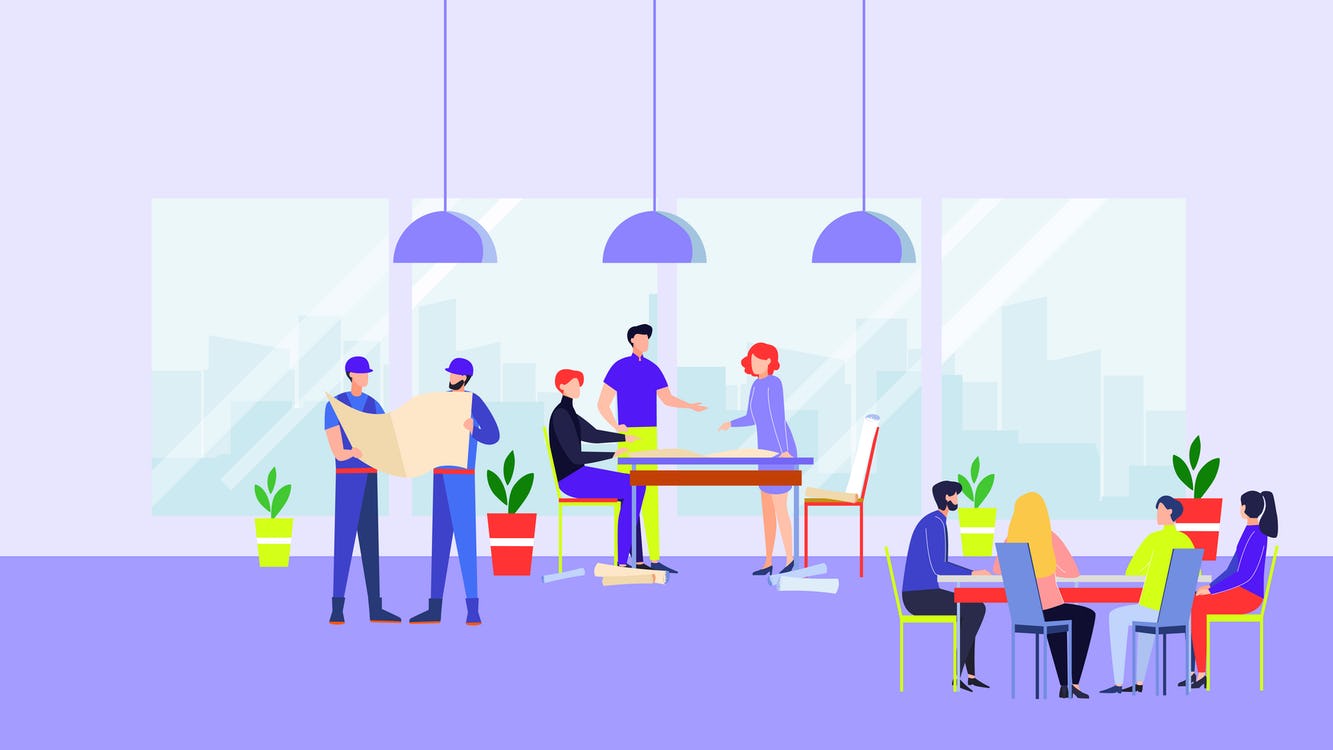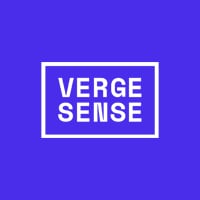 VergeSense is the industry leader in providing enterprises with a true understanding of their occupancy and how their offices are actually being used.
Smart building technology provides leadership teams with the data to improve their decision making and the ability to rapidly respond to facility management issues. Hybrid working has become the norm, leading to more variability in employee attendance in the office, so adopting smart office solutions is key in understanding how the workplace utilizes their spaces. By making the best possible use of office space, companies can significantly improve efficiency and reduce costs.
Investing in new technology for office use creates the opportunity for new digital experiences, enabling the potential for collaboration and deeper relationships within the workplace. VergeSense found that the utilization of collaborative spaces increased 50% in 2021, and the workplace needs to adapt to new work styles. With more businesses investing in collaborative office spaces, leaders are implementing smart building systems to maintain agility and meet the needs of employees.
To begin optimizing the workplace for efficiency and the employee experience, start by analyzing how technology fits in with day-to-day building management. Let's explore how smart building technology impacts workplace operations from facility management to office layout, and how it affects the bottom line.
Ways Leadership Teams are Investing in IT to Create Smart Office Buildings
Smart building technology allows companies to generate real-time workplace behavior data. CRE and company leaders can then leverage these office insights to make workplace changes that encourage productivity, innovation, and employee comfort. Intelligent building features can incorporate an extensive range of technologies and integrations with IoT devices to help minimize costs, enhance energy efficiency, and create a safe and comfortable work environment.
Smart technology in buildings obtains information to automate a variety of processes, including security, air conditioning, lighting, and desk or room reservation.
Leadership teams are currently investing in technology to create smart connected buildings by using sensors, artificial intelligence (AI), building management systems, and augmented reality. For example, leveraging AI-powered sensors to determine occupancy across desks and buildings allows one to make informed decisions regarding workplace design and energy-efficient measures. Smart office buildings can also enhance employee wellbeing at work, using touch-free entry and improved environmental monitoring systems.
Smart office solutions are designed with the continual use of technology in mind, allowing leaders to easily integrate further digital innovations into the workplace and prepare their corporate spaces for the future of work.
1. Implementing Smart Office Technology for Facility Management
A smart office building can transform a business's facility management system. Installing smart sensors into an office building enables it to gather data needed to regulate its performance, notifying facility managers when action is required.
Smart facilities management integrates systems, employees, and technologies, to reduce administrative work by generating easy-to-read data and reports. Additionally, foreseeing where potential issues may arise boosts agility, especially as facility managers may prevent inconveniences or safety risks before they arise.
Workplace Sensors have the capacity to continually measure a number of variables, more than any team could manually acquire. Whether using current sensors to track electrical cables or occupancy sensors to detect high traffic areas, implementing smart technology solutions increases real estate lifespan, lowering overall maintenance costs.
CRE Prediction: In the future, smart buildings will be almost entirely sustainable, further lowering the impact companies have on the environment. Producing an ecosystem which is able to live off-grid reduces carbon emissions by generating its own energy. Alongside potential water collection and treatment, facilities management will evolve beyond current services.
2. Designing Smart Meeting Rooms
Smart meeting room technology in the office delivers productive experiences for employees in the physical office and those who work flexibly. With workplaces transitioning to hybrid working, ensuring employees can communicate and collaborate effectively is essential.
Smart meeting rooms combine innovative technology to make it easier for employees to come together. Leaders can use smart office software and hardware to power seamless communication.
By working with your smart office's IT teams, you can determine how many meetings you're conducting, how digital tools are utilized, and which spaces are best used for meetings.
When considering smart office design for meeting rooms, consider the tools being currently used and if they can be upgraded to improve employee experience and output. 73% of enterprises use at least two collaboration tools, with Zoom and Microsoft Teams being the top two tools used. Video conferencing software like Zoom offers useful communication tools for hybrid employees, while Microsoft Teams offers other group chat capabilities.
To elevate your smart meeting rooms, consider adopting digital whiteboard tools which integrate with productivity tools to provide a visualization of ideas, workflows, and processes, for hybrid teams. These types of tools also enable notes to be shared once meetings have ended, making it easier for teams to communicate proposals and executions.
Making it as easy as possible for employees to communicate, no matter where they're working from, maximizes office space usage and employee engagement at work.
3. Purchasing + Connecting Smart Office Furniture
Smart office design incorporates smart office furniture that connects employees and aids their comfort and wellbeing. Smart office furniture makes lives easier and establishes new ways of working. One type of smart furniture within the workplace is smart office chairs which record data relating to how long a user has been sitting for, as well as providing suggestions on when they should stand.
Benefits of smart office furniture include increased productivity, health benefits, improved use of office spaces, and better collaboration among teams.
Establishing a smart office workspace can also improve inclusivity, especially when it comes to workplace culture. As generational differences within the workplace can lead to variations in working preferences , using smart office furniture, such as sitting/standing desks, gives younger employees the option to stand while older employees may prefer sitting at their workspace.
Purchasing smart office furniture like smart desks and placing them in a well-designed workplace fuses physical space and technology to create an improved work experience for employees. Smart office furniture is continuing to evolve, so leaders and key decision makers should take a long-term approach in updating spaces which adapt to their employees' current requirements.
4. Setting Up Workplace Data Capture and Workplace Analytics
Smart office automation tools and technology generate a wealth of data and workplace analytics to analyze. Most office technology solutions integrated into the workplace offer some form of reporting. To establish an agile workplace, you need to understand what your workplace data is reporting.
Smart workplace solutions, such as VergeSense, capture powerful real-time employee behavior data which is displayed on an easy-to-access analytics platform. This enables leaders to understand how to optimize office workspaces so that every square foot is used to its potential.
If you're implementing smart office software, identify employees or teams within your workplace strategy who are responsible for using the data and analytics provided to give feedback to decision makers. Regular analysis of data captured by smart office tools ensures you're continually evaluating how your office building can be optimized for the best employee work experience.
How Smart Office Technology Connects People
Smart office services offer more than an innovation in technology. 65% of enterprises are investing in smart office ideas, including space redesigns and meeting room booking systems. As more businesses implement a smart office layout within their workplace, leaders will begin to benefit from the connection that technology brings. The core of contemporary buildings is a human-centered approach. Smart technology is designed by people for people, putting their needs at the heart when addressing how design should keep flexibility and connectivity in mind.
Employees require flexibility, particularly since the pandemic, so having a workplace that's connected is key for hiring and retaining talent. Smart technology establishes working environments which nurture collaboration and teambuilding. No matter whether employees are based within the physical workplace or across the world, teams can connect with each other through the use of digital tools.
By building a smart office, leaders have the ability to encourage varying work styles, which improves employees' individual performance and engagement. Employees are no longer expected to alter their way of working, which in turn reduces productivity and innovation. Instead, the modern-day workplace needs to be personalized to meet the needs of employees. Since the pandemic has promoted unpredictability within the office, the workplace has had to evolve, and technology is at the forefront of this transformation.
An effective workplace strategy for office design should be founded on data. Data is a powerful tool, revealing accurate workplace analytics rather than human-based assumptions. By utilizing data and analytics to make decisions, leaders can confidently create a more dynamic office environment. Instead of employees feeling frustrated by their work environment, their preferences are welcomed which elevates business results.
Technology which can be adjusted in relation to feedback also promotes an adaptable environment. Rigid buildings which cannot be quickly adapted to a changing workforce or external factors, such as a pandemic, are no longer suitable. Flexible spaces are at the core of future buildings and leaders partnering with IT teams to invest in smart technology are fueling this transformation. See how top organizations are transforming their workplaces with smart office technology.