The Importance of the Employee Workplace Experience (2022)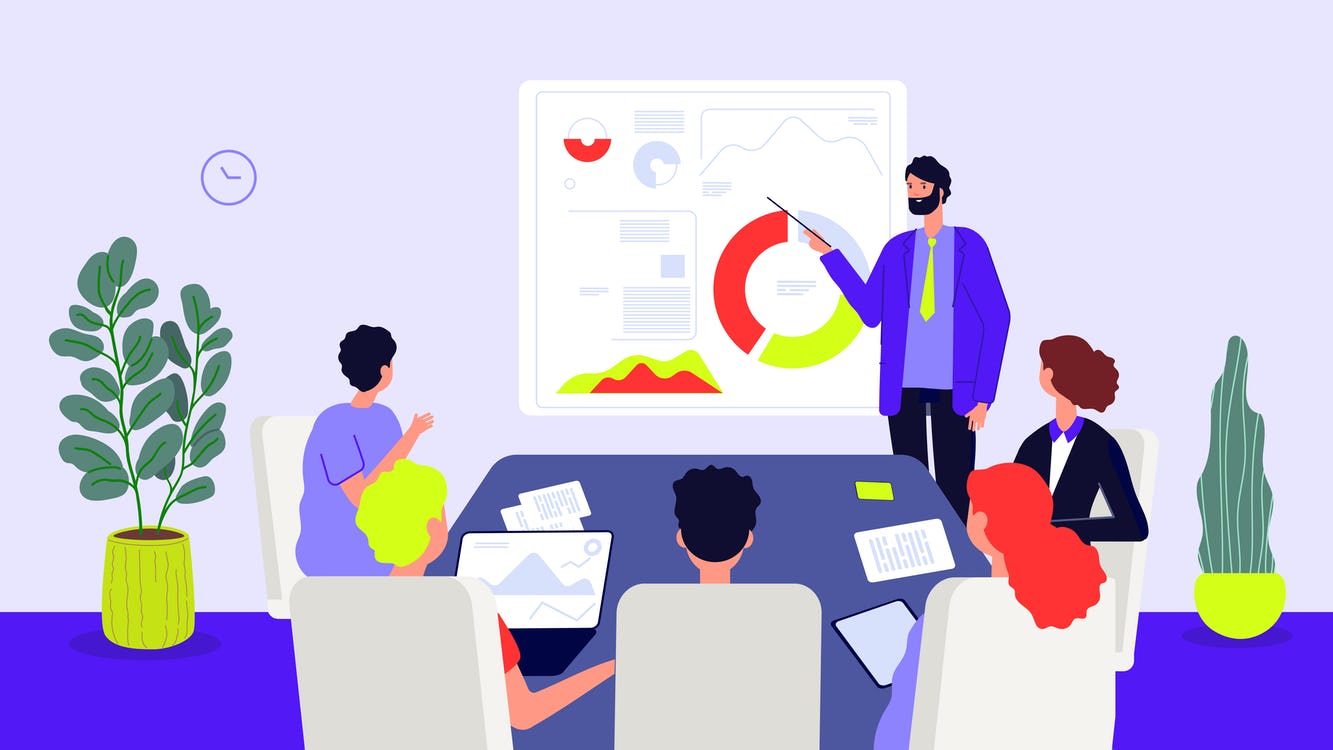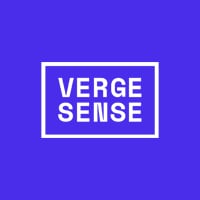 VergeSense is the industry leader in providing enterprises with a true understanding of their occupancy and how their offices are actually being used.
As businesses rethink their employee engagement strategy during the return to office transition and amidst the "Great Resignation," they need to acknowledge that the employee workplace experience has transformed.
VergeSense found that 66% of organizations are concerned about the effect of the return to office on the employee experience. So, how is employee wellbeing affected by the work environment?
The workplace experience includes all of the factors related to the work environment that impact employee productivity, comfort, wellbeing, and engagement. This can include company culture, office design and amenities, workplace policies, and office technology. Companies with a positive workplace experience retain employees and see benefits like improved productivity, motivation, and morale. A poor employee experience is frustrating for your workplace, impacting efficiency and ROI.
Employees are at the heart of your business and in 2022 they will continue to search for flexibility which promotes a healthier work-life balance. According to research conducted by Harvard Business Review, 76% of knowledge workers believe employees are more likely to prioritize lifestyle rather than proximity to their job. Additionally, the findings also signified that employees wish to be known for the value they bring to a role rather than their overall output.
In 2022, the employee experience will continue to be at the forefront of your workplace strategy. Read on to discover what the future workplace experience will look like, and the aspects to include in your workplace experience strategy to ensure your business is making the right investments.
How has the employee experience at work changed since the start of the pandemic?
As hybrid working dominated the workplace during 2021, businesses made increased investments in digitization and innovative technologies. Increased virtual collaboration was a defining outcome of the pandemic. Teams needed to be able to maintain communication, and technology was a driving force in enabling that.
62% of businesses stated that meetings increased since the beginning of the pandemic. Tools like Zoom, Skype, and Google Meet allowed employees to stay connected to each other in real-time, enhancing productivity. Centralized communication was also possible through group chat platforms, such as Asana, in addition to document sharing tools and cloud-based collaborative platforms like Google Docs.
For those who followed a hybrid working path, finding a home-life balance proved challenging. Schools closed, which meant parents and caregivers often had to juggle childcare or other family demands with working from home. A lack of space also meant that some employees had to negotiate personal spaces, transforming them into professional areas.
Even with these additional stressors, flexible work proved favorable for most employees. According to a survey from FlexJobs of over 4,000 hybrid employees, 73% of people said that their work-life balance improved, especially as employees could spend more time with their families and pets.
As employees return to the office and for most, on a hybrid work schedule, the work-life balance for employees has gained greater focus than ever before. 73% of employees want continued autonomy through hybrid and flexible work.
Alongside improving work-life balance, the pandemic has also shone a light on the mental wellbeing of employees. Empowering employees with learning and development resources provides a great sense of self-worth. Growth opportunities create purpose, elevating the employee experience at work.
In 2022 and beyond, employees will be searching for richer, more fulfilling experiences to help them develop professionally and personally. Now, since employees can work from anywhere, what's attracting them into the office? Employees want social experiences, educational opportunities, featured speakers, and places to hold important meetings — employee experiences that can be greatly impacted by the spaces and collaboration tools available.
The Business Impact of the Employee Experience
Employee experience is more than simply enriching the office environment for the workforce. A positive employee experience is beneficial for business growth. When businesses focus on workplace experience, their performance and ROI tends to grow. Employee experience influences employee engagement. Employees who are highly engaged in their job have enhanced productivity and are more likely to have fewer sick days.
An optimal work environment, from comfort to wellbeing to culture, can improve creativity and innovation and reduce turnover — goals businesses strive to achieve.
With a positive work culture, happy employees are likely to have better relationships with other members of staff, customers, and partners. As their job satisfaction increases, they'll produce a higher quality of work. If an employee is producing their best work, they'll receive positive appraisals from leaders, making them more likely to stay in their current role, and recruit others to work for the organization.
Skilled employees are in high demand. Without a positive employee experience and work environment, they're more likely to look elsewhere. It's essential for leaders to create the very best employee experience possible – both for job satisfaction and for business performance. Learn about employee experience metrics to create an engaging workplace.
Here's how to monitor and improve the employee experience at work.
4 Ways to Improve Workplace Experience
Improving workplace experience in 2022 covers a variety of aspects, from office design to integrating smart office technology. Here are some ways as to how you can move forward with an effective employee workplace experience strategy.
1. Hire a dedicated workplace experience strategist or team.
Hiring a workplace experience strategist or team ensures that you're implementing efficient tools and systems to enhance the office experience. A professional workplace strategist understands the requirements of employees and will actively look for effective processes to improve their safety, comfort, satisfaction, and productivity.
Workplace experience teams or strategists also work with HR and facilities management to improve workplace design, transparency, diversity, recruitment and retention, culture, and building management. A unified commitment to workplace strategy breaks down silos between teams and can uncover areas that have been ignored due to gaps in an overall picture of the organization.
Considerations for Hiring a Workplace Strategist
When advertising for workplace experience jobs, think about how this person or team will fit into your organization's existing structure. Clearly identify whether your company needs a strategist, team leader, or executive team member, and grow the team after starting with the most pressing challenge.
Workplace strategy responsibilities may include:
Developing plans to improve company culture, including inclusivity and diversity
Acting on employee feedback
Designating where investments in technology can be made
Auditing existing workplace experience and finding areas for improvement
Explore some of the key workplace experience roles to hire for here.
2. Encourage cross-team collaboration.
Transformation within the workplace requires participation from department heads and the executive team, particularly when evolving a company culture. A workplace experience strategist may prefer to work alongside a team, such as a workplace experience director who will implement the changes.
No matter the structure, businesses should encourage strategists to communicate their plans with those higher up in the company. In doing this, they should focus on the benefits that each system or tool brings to employees and the business, and in turn obtain buy-in from all team leads.
Strategists should develop tactics for using data-driven decision making and discuss how this data can be collated. Investing in technology is the most effective way for businesses to use a data-driven approach in analyzing outcomes. For example, sensors and technology to understand the use of spaces can be used within the workplace to generate data on employee behavior. In turn, this can aid workplace design. To track ROI associated with the workplace experience, businesses first need to identify their overall goals.
3. Set workplace goals associated with the employee experience
Having a clear definition of your workplace goals is important for determining ROI on employee experience.
Business goals that can be recognized include:
1. Office utilization rates
VergeSense found that since the start of the pandemic, office utilization rates increased by 135%, with collaborative spaces increasing by 50% since the beginning of 2021. Understanding how workplace design strengthens engagement and collaboration is key to enhancing employee experience. By using integrated workplace analytics software like VergeSense, businesses can determine the best use of their spaces with real-time data, down to individual floors or rooms.
2. Hiring rates, retention rates, and turnover rates
High employee retention rates imply a positive employee experience, especially during a time where turnover rates are on the rise. HR teams should be continually analyzing hiring and retention rates. If your business is expanding, then you may be hiring more employees. If your increased hiring rate is a result of low employee retention, then your goal should be to understand the cause of the turnover and implement solutions to resolve it.
High turnover rates either suggest that you're hiring the wrong candidates or that employees are unhappy. Stress is often the biggest reason for high turnover so implementing policies for workplace health and wellbeing is one way to tackle this.
3. Employee engagement
Goals relating to employee engagement include motivation, productivity, workplace safety, and employee empowerment. Assess which goals are most important to your organization and determine strategies for measuring them, such as assessing the quality of work produced or number of days employees are absent. New technology now can provide access to employee engagement data like participation in meetings and hybrid events and employee sentiment.
4. Employee happiness
Having an open line of communication is crucial for employee happiness. With regular feedback, you can remain agile, taking action to implement changes. Employee happiness is typically measured using employee surveys or pulse checks, and tracked anonymously to encourage honesty.
4. Design a workplace culture of transparency and feedback
Transparency in the workplace creates trust between leaders and employees. An honest workplace that recognizes employee feedback can help to improve the office experience by promoting open communication. Leaders can be transparent by sharing their mission and values with their workforce. With full transparency and clear goals, companies set themselves and their employees up for success.
For a comprehensive understanding of the impact of the work environment on employees, read more here: How to Leverage a Workplace Analytics Platform to Transform the Employee Office Experience.