Workplace Analytics Platforms: Top 3 Things to Look For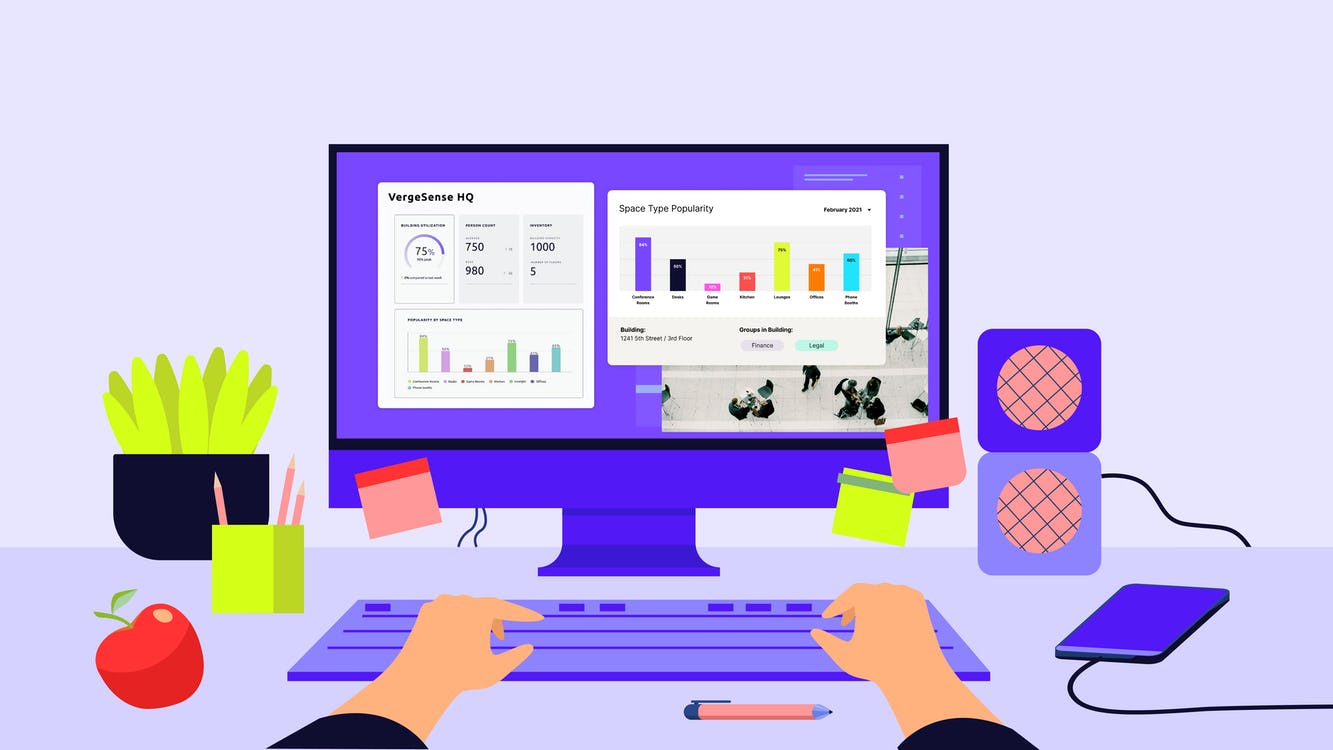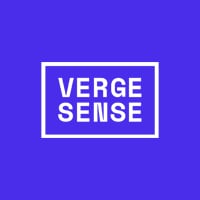 VergeSense is the industry leader in providing enterprises with a true understanding of their occupancy and how their offices are actually being used.
Workplace analytics platforms have emerged as a powerful tool for organizations interested in optimizing their workplace. COVID-19 and the subsequent rise in adoption of the hybrid work model is accelerating the need for companies to understand employees' needs as the ways people use the workplace evolves.
Research shows that companies able to deliver an exceptional employee experience outperform the S&P 500 by 122% and these highly engaged workforces are capable of being 21% more profitable than their counterparts with lower engagement levels. Of course, it comes as no surprise to learn that the more engaged your employees are, the more likely they are to produce high quality work.
But at a time like this, when we are experiencing what has been deemed the "Turnover Tsunami of 2021" due to heightened levels of pandemic-induced employee burnout and dissatisfaction, the emphasis on employee engagement and satisfaction has never been more prominent.
The key to employee engagement has always been rooted in open communication and proactive initiatives. Instead of allowing yourself to learn about low levels of employee engagement with exiting employees, get ahead of the potential turnover to come by taking a proactive approach to rethinking office design and work environment with help from a workplace analytics platform.
Why you Need a Workplace Analytics Platform
The modern workforce is more distributed than ever before. For every company announcing a full-fledged return to the office there are five more announcing that they are going fully remote or adopting a hybrid mindset. To compensate for this newfound distribution, organizations are rethinking the way their workplaces are designed. Workplace analytics platforms identify usage patterns, best practices, employee preferences, and workplace effectiveness across your teams.
Workplace analytics platforms can be used as part of a data-driven approach to generate insights on how your workplace is performing and whether it is meeting employee needs. This creates an essential and rapid feedback loop for Real Estate & Workplace to better maximize space utilization and facilitate collaboration and engagement among employees.
Additionally, enterprises can use workplace analytics platforms to better assess the success of their hybrid workplaces by collecting accurate, anonymous data about the behavior of their employees. For example, the VergeSense Meeting Analytics Dashboard allows companies to ensure adequate meeting room space, collaborative areas, and heads down opportunities for employees to do their best work.
Think of your workplace analytics platform as a lens through which to observe the work habits of your teams. Remember, the teams returning to the office now may look different, be composed of new team members, and have new needs and expectations since they've been out of the office. There is no one-size-fits-all and different teams will have different needs. By keeping an eye on how they use the workplace as you open the doors — whatever it may look like for your teams— will allow you to take a proactive approach to designing and maintaining a workplace that facilitates employee productivity, instead of being left to retroactively pick up the pieces.
Benefits of Utilizing a Workplace Analytics Platform
Increase organizational efficiency for teams
Analyze workspace usage trends to improve infrastructure decision-making
Seamlessly facilitate and monitor workplace culture changes
Integrate with room-booking software to auto-release unused rooms
Monitor your agile seating strategy with real-time availability updates
Gaining a quantitative report on how employees use each facet of the workspace
Identify underutilized workspaces to meet the evolving needs of your workforce
Identify employee-driven changes within your existing real estate portfolio
Choosing your Workplace Analytics Platform: The Top 3 Things to Look For
When you first begin your search for the right workplace analytics platform for your organization, you may find yourself struggling to differentiate between any two platforms. To help you navigate your search, be on the lookout for these top 3 workplace analytics platform features.
Real-time Data
If your workplace analytics platform is unable to provide you with real-time insights into the availability of your workplace and behavior of employees, then you won't be able to reap the full benefits of the platform. When chosen correctly, your workplace analytics platform will be the backbone of your dynamic office strategy. With the strength of real-time data to reinforce this backbone, you will be better prepared to efficiently support your on-site and remote employees on any given day.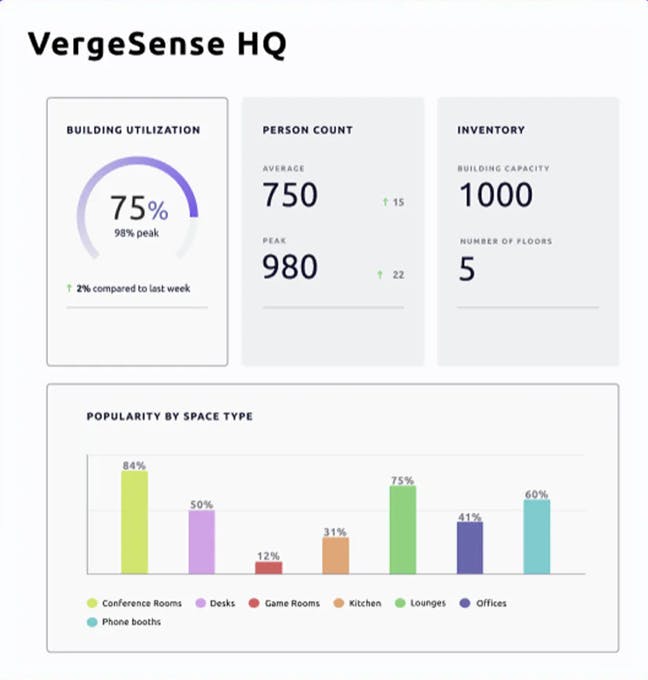 VergeSense Workplace Analytics Platform Dashboard
Ultimately, the more flexible your employees are the more flexible your workplace needs to be.
With VergeSense you can turn your real estate from a cost burden to a competitive advantage by gathering highly accurate occupancy data to help you develop an even deeper understanding of how your workspace is used. Then, your company can use these insights to maximize usage and improve efficiency.
Integrations
To make the most out of your workplace analytics platform you'll want to choose software that offers a wide range of integrations, allowing you to customize your use of the platform to better fit your specific workspace needs.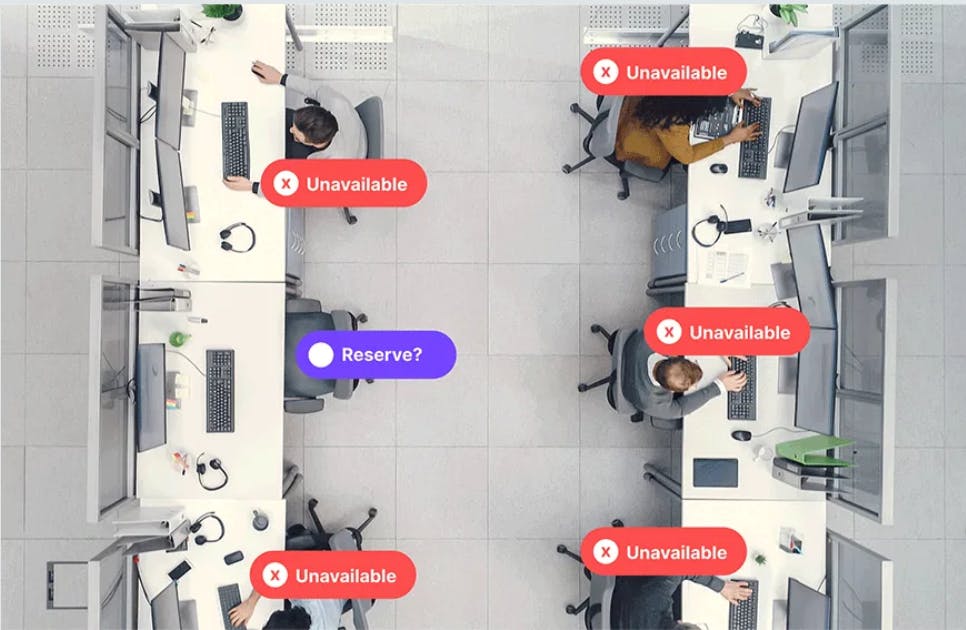 VergeSense Occupancy Sensors in the Workplace
For example, if your goal was to shift from an assigned seating structure to agile seating you could integrate your workplace analytics platform with your desk-booking software to allow for a more flexible seating structure in the office. Once integrated, the real-time occupancy data collected by your workplace analytics platform will allow users of your desk-booking services to more quickly and accurately find an open workspace for them to work at for the day, afternoon, or hour. For organizations gearing up for office updates to better support their teams, integrations such as these are even more essential for easing the transition back into the office for previously fully-remote employees.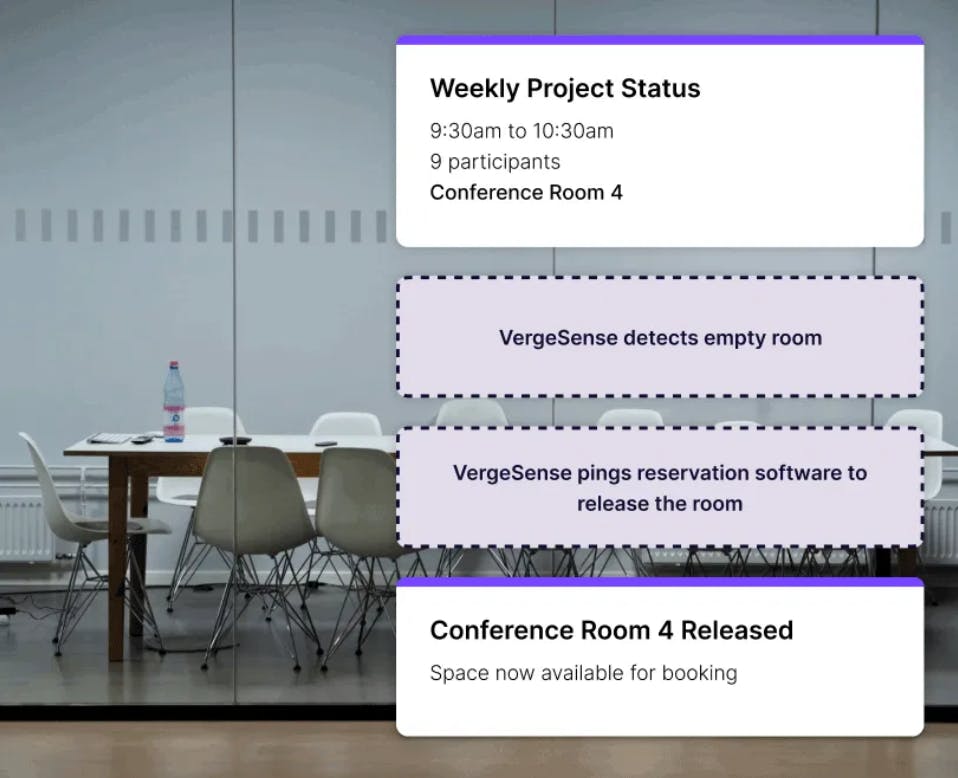 VergeSense's Workplace Analytics Platform Room Booking Integration
If you are looking for a workplace analytics platform to streamline your room-booking efforts, look no further than the VergeSense Workplace Analytics Platform which integrates with leading meeting management and scheduling tools like TEEM, Robin, MS Outlook 365 & Google Calendar to identify no-shows and auto-release unused rooms for booking.
Sensors
While workplace analytics platforms are able to function successfully without the use of sensors, the use of workplace sensors to gather data-driven insights into workplace movement and employee behavior is essential for forming a completely holistic view of your workspaces. Another popular integration, AI powered sensors are deep-learning software that automatically counts the human presence across your office spaces to allow companies to gain a further understanding of location-specific usage down to each building, seating area, meeting room, and individual desk.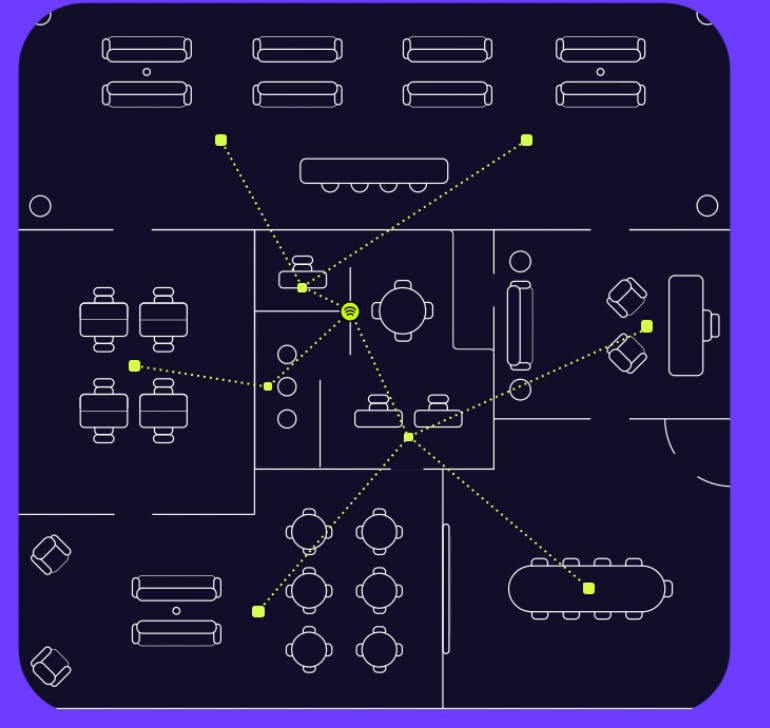 VergeSense AI-Powered Overhead Occupancy Sensor Diagram
Without the most accurate data accessible, your workplace analytics platform will only be able to perform so well. However, when you integrate sensors into your platform you will be able to more seamlessly gain an accurate understanding of the precise movements of your team members, and of the exact degree to which they use each facet of your workspace. Then, these insights can be used to make more educated refurbishing decisions about your facilities to better support your workforce and attract new talent.
VergeSense sensors are the only solution that detects occupancy just like a human would in order to provide your company with the most accurate data across the industry. To provide an incredible employee experience to your teams, integrate these sensors with the VergeSense Workplace Analytics Platform.
After more than a year of managing teams as they worked from home while navigating all of the pandemic-induced lifestyle changes that COVID-19 had to offer, companies are readying themselves to welcome their employees back into the office in one form or another. To ensure you are prepared to support your team members as you work together to gracefully and efficiently utilize office space, begin utilizing a workplace analytics platform today so you can begin making data-driven workplace strategy decisions tomorrow.
For more information on the VergeSense Workplace Analytics Platform, contact us for a private consultation with one of our experts to take the first step on your workplace transformation journey to sustainability.