VergeSense is now supercharged with ChatGPT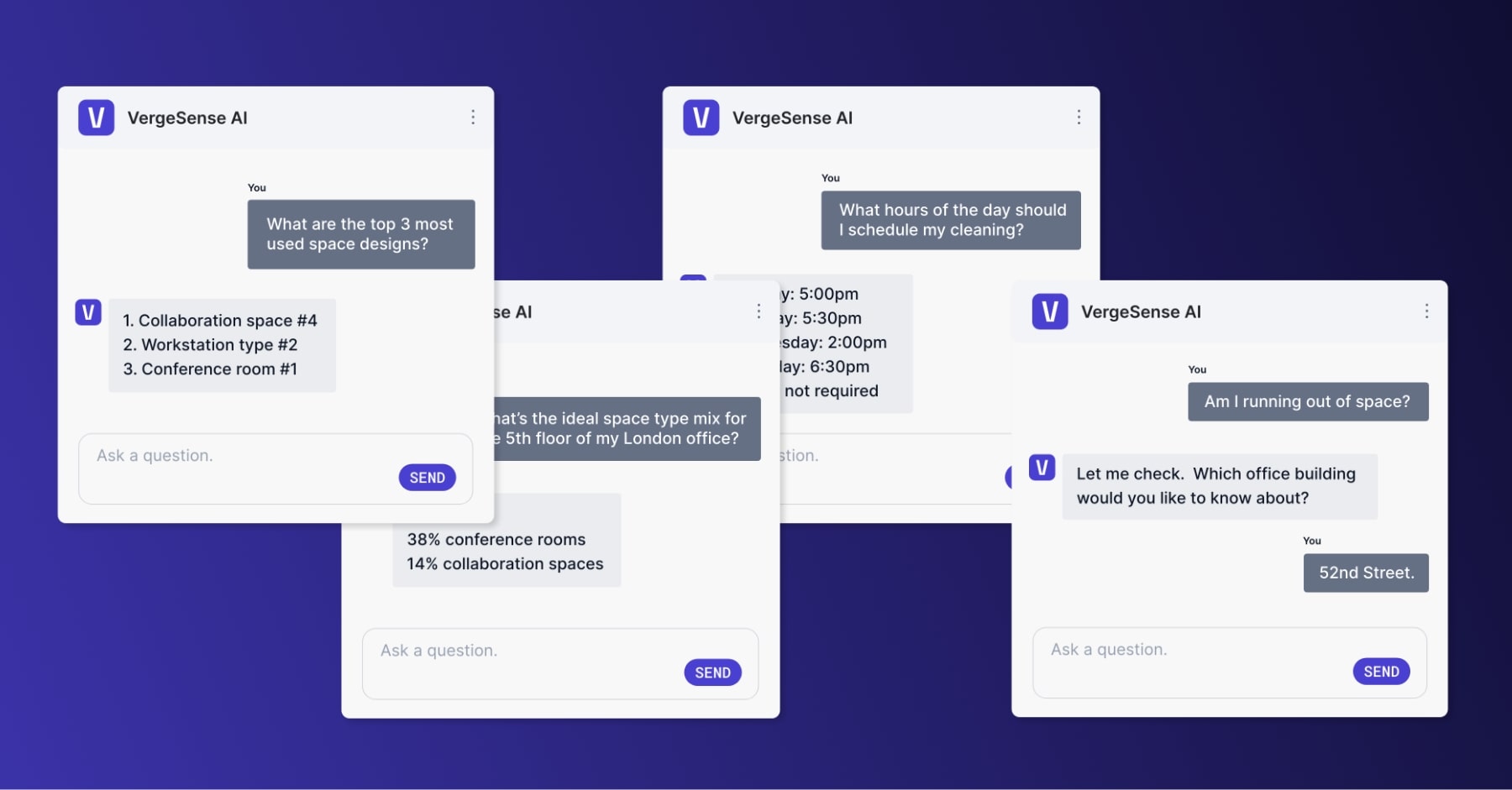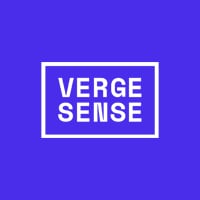 VergeSense is the industry leader in providing enterprises with a true understanding of their occupancy and how their offices are actually being used.
The VergeSense Occupancy Intelligence Platform is the first and only solution that puts the power of OpenAI's ChatGPT in your hands so you can make real estate and workplace decisions faster, easier, and with more confidence than ever before.
San Fransisco, CA - VergeSense, the company driving the occupancy intelligence movement, today announced that their industry-leading Occupancy Intelligence Platform is now supercharged by OpenAI's ChatGPT. This major product update builds on the company's leadership in providing the most trusted and granular occupancy data by putting the power of ChatGPT in users' hands via an intuitive natural language interface used to ask questions and get answers about how to best optimize their real estate portfolios - resulting in the ability to make real estate and workplace decisions faster, easier, and with more confidence than ever before.
"Five years ago, the optimization process for corporate real estate was broken. Most companies leaned heavily on assumptions to make decisions and for the little data that did exist, it was siloed. VergeSense completely transformed this by pioneering the first and only scalable way of accurately measuring space to understand it on multiple dimensions: person count, active occupancy and passive occupancy", says Dan Ryan, CEO and Co-founder of VergeSense.
"With leading organizations around the world relying on occupancy intelligence to optimize their workplaces, we're committed to solving the next major challenge for the industry: reducing the time and effort it takes for CRE leaders to develop their optimization strategy and take action by using VergeSense to synthesize, analyze, and surface powerful insights that guide their decisions."
When a workplace leader asks a question, VergeSense leverages ChatGPT's natural language interface to guide them through a comprehensive analysis of their occupancy data. By transparently showing the analysis used to arrive at its conclusion, users have full confidence in leveraging the findings to make portfolio and space optimization decisions. And because VergeSense is constantly being pressure tested on real situations and questions asked by 200 global enterprises representing over 75M square feet of office space, their ability to create a true understanding of how spaces are actually used, and how to best optimize real estate portfolios, is unmatched.
Whether trying to understand how to best right-size their portfolio, optimize seating ratios, redesign their spaces, fine-tune cleaning schedules, or maximize conference room availability - workplace leaders can ask any question about their data throughout their decision-making process, such as:
How many floors in my office can I exit before I risk running out of conference rooms?
What is the most optimal space type mix for my floor?
For each day of the week, what was the minimum number of desks available in my engineering neighborhood?
Which space types are most popular?
Across my portfolio, which buildings are actually being used the most often and when?
If I need to reduce my facilities budget by X%, how should I adjust my cleaning schedules

?
As we enter a world where all real estate decisions need to be made with data, the powerful combination of VergeSense and ChatGPT aligns with the company's mission of unlocking the potential of every space to foster connection, inspiration, and sustainability.
ChatGPT has been incorporated into VergeSense AI, which is the brains behind the company's Occupancy Intelligence Platform. VergeSense AI pioneered the industry by providing the most accurate people count and active occupancy data, and is still the only solution available in the market that is able to measure passive occupancy, which represents up to 50% of overall space utilization. The new ChatGPT capability in VergeSense AI is currently in its beta phase and is exclusively available to select customers and prospects. For pricing information for this capability, please contact your VergeSense sales representative.
To learn more and to attend a product demonstration, please visit vergesense.com/chatgpt