Resource - How Data Science is Transforming the Way We Utilize the Workplace | VergeSense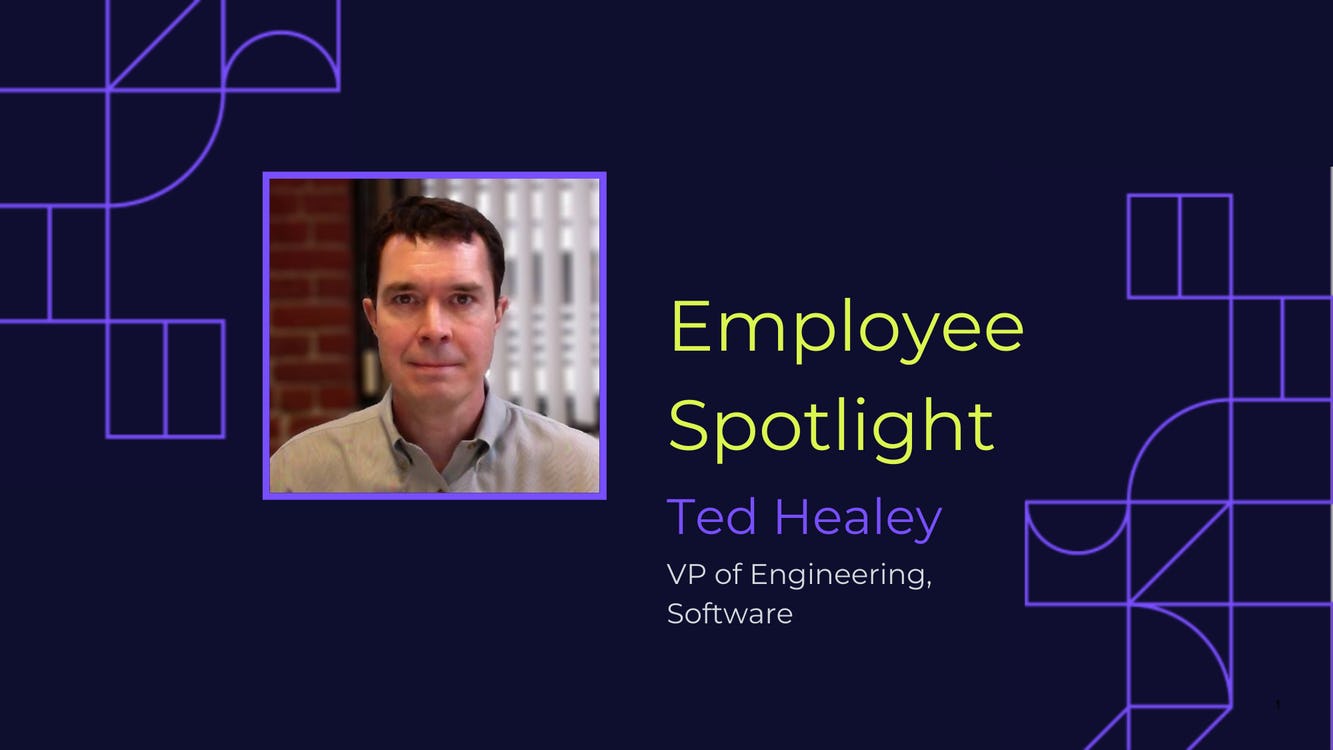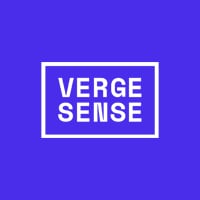 VergeSense is the industry leader in providing enterprises with a true understanding of their occupancy and how their offices are actually being used.
As VergeSense expands its commitment to helping our customers make better data-driven decisions within their workplaces, we are pleased to announce the appointment of Ted Healey as VP of Engineering, Software. He joins the VergeSense team from Serraview where he served as Chief Technology Officer. Ted is an experienced engineer and manager with a resounding passion for data science, and a track record of developing software solutions at the intersection of the CRE and IoT markets. He'll be leading our team of software engineers as we continue to advance our IoT innovations and help our clients revolutionize the future of work.
We chatted with Ted to get his perspectives on today's workplace transformation and how technology is helping CRE leaders optimize their portfolios. As the COVID-19 pandemic continues to leave its mark on how — and where — people work, the role of data science is growing increasingly valuable, from helping workplace managers ensure safe returns to, to giving visibility into workspace utilization across CRE portfolios, and enabling better decisions that inspire employee productivity and collaboration. Here's our conversation!
Why did you join VergeSense, and how did your career path lead you into this role?
Ted Healey: I spent the early part of my career in finance. I started a few companies and had one of my entrepreneurial pursuits result in an acquisition by Thomson Reuters. However, there came the point where I wanted to switch fields. I decided to join Rifiniti, which was bought by FM:Systems. It was the first company that looked at using big data and data science to improve the corporate real estate function.
We would take data from a client's security system, their badging systems, their networks, and their employee databases, mash it all together, come up with reports showing them how their employees collaborate, and use their real estate. Using this data, they could make changes that would ultimately make their employees happier and more productive, save money, and provide nicer and more functional offices
It's been a decade since I started at Rifiniti, and I've worked with numerous sensor vendors over that time. VergeSense was the first sensor provider I came across that had the whole picture painted. It had a solution for all the reasons IoT in CRE has failed before: the data is highly useful, the battery life isn't annoyingly short, the price point is correct, and security is accounted for.
When I worked at Serraview, I had the chance to see this up close as I compared it with other sensor vendors. I heard what big clients were saying about VergeSense compared with more basic PIR sensors or others that don't have battery options. Eventually, the stars aligned and I jumped at the opportunity to join what I see to be a clear category winner.
My goal is to scale VergeSense up to the enterprise level so CRE leaders can get a more holistic view of their entire portfolios and how employees are using workspace across campuses or regions. Our clients want not just a per building view. They want to see trends across their whole portfolio, which could be hundreds of buildings globally.
Given your front-row view into CRE analytics and IoT software space over the past decade, how have you seen things evolve?
TH: I think what we did initially at Rifiniti has only become more of a trend. The costs of storage, the computing potential in the cloud, and the convenience of analyzing large volumes of data at the same time have become much cheaper and also better than they ever were. VergeSense generates and analyzes billions of rows from our sensors, we want to compare and contrast that against other types of utilization data we're collecting, like a company's meeting data, calendar data etc. It's a lot easier nowadays to leverage things like the AWS or the Azure IoT kind of gateway technologies.
You don't have to worry as much about the scale because the cloud provides it for you. So now, we can focus more on analyzing all that data and turning it into something meaningful. Collecting data in and of itself is pointless. You have to make sense of that data and turn it into something actionable so you can enable decision-making and support the client's goals to help them do things more intelligently.
CRE executives are clearly awash in a ton more data than they were ten years ago. Will AI and machine learning play a big role in improving the quality of data and actionable insights this next decade?
TH: They definitely will. But also, data science as a skill and field is much more advanced. If you have people who are proficient with different off-the-shelf algorithms and ways to look at data and create their own, you can find data patterns. One example would be a day in the life where if an employee comes in and parks, let's say, and they have a fast pass equivalent on their dashboard, and then they use their ID to swipe their badge as they walk into an office, then their phone shows up on the network. Then they sit down at a seat that VergeSense is monitoring. You can kind of stitch together all those sorts of disconnected data sources into a coherent view of employee behavior. How often do they come in? Who drives and who takes public transportation? All these different things help a big company understand what their employees are up to and what their frustrations might be.
You've joined VergeSense during a transformational period for CRE and workplace markets as a result of the COVID-19 pandemic. How are customers' needs changing as we enter a new normal?
TH: Before this pandemic, I think clients had more real estate than they needed, and they could leverage improvements in technology, for example, to do more desk sharing and agile working. The impact of this is that they could get by with less real estate for more people and save a lot of money, frankly. But now, this has been upended. I think the trend now is that people will probably need slightly less real estate in the long run, since people won't be commuting and working nine-to-five, five days a week. But they'll want the space that remains to be a peak environment for collaboration, workshops, and that sort of thing. In which case, they're going to want their building to be "smart". They're going to want technology that helps them understand how many people are using their space and when to keep their employees safe, and have useful data to back up that they are managing their workplace responsibly.
How has that changed what you are building at VergeSense?
TH: VergeSense is very well positioned for these needs because it's not just a binary sensor, where for instance, it only captures when someone walks into a room. We also have social distancing metrics from our AI vision sensor, so we can manage how many people are in a space and how close they are together. Our technology can help our clients and prospects make workspaces as smart and as safe as possible.
When you think about the type of data we typically capture, which is space utilization, it drives real-time and historical dashboards that our clients can then use to dive deeper into when they are using certain spaces, how often they are using the space, and how many people are typically using a given room. So if you have a large board room that seats 20 people, but its average utilization is only 4.1 people over time, then maybe you don't need that big boardroom anymore.
Are there any other interesting trends you're seeing with Big Data in CRE?
TH: For me, the key again, is data science. Having access at the tip of your fingers to very large-scale real estate usage data and employee behavior data that you can stitch together to tell a story about how people work together is super valuable. In my opinion, having data about the real estate function is fine, but really it's about people and their use of space and their retention and satisfaction with their work. Data is the answer to helping the world's best companies facilitate peak productivity while ensuring they can recruit and retain the best talent.
With that said, I think Big Data and data science still have a ways to go. I make the analogy to the self-driving car, where data science is utilized today to help guide us on the road, but necessarily drive us 100% of the time. Similar techniques are being used to make more intelligent recommendations to professionals who already have an intuition about how they want things to work. But having data and expert systems analyze that data to confirm or refute their gut is essential.
For instance, if a client says, "I'm thinking about building a new 2,000,000 SQFT campus in San Jose. Who should I move there? And how many should I move there? And when? And in which stages?" Those are big-ticket decisions that huge companies have and always will have. And if we can take our utilization data and help them do their jobs better, there are hundreds of millions of dollars at stake without even getting into the impact on employee engagement.
How are you and your development team looking to accelerate VergeSense's growth?
VergeSense is growing rapidly. As a result, we're looking to expand our development team to serve the world's biggest real estate portfolios. We've had an incredibly successful start as a company, and now we want to move on to the next generation. We have a real global focus, and we're bringing in people who have experience in proptech and real estate-related technologies, dashboards, and big data. Our platform is taking on mission-critical initiatives such as reinforcing social distancing for a safer return to the office. I think it's mind-blowing how technology like ours can solve real-world problems today.
We're enhancing our user interfaces to enable clients to view their entire portfolio and then zoom in on a country, a region, a building, a floor, and even a particular room, to see exactly how it's being used. So that's kind of exciting as well.
We're also heavily focused on DevOps to have a high level of automation to produce new features and have them get tested and deployed automatically into all major cloud computing platforms. We're mostly using open-source software. That was another one of the reasons I was excited to join the team! I'm a big fan of the stack that VergeSense is on. We're using mapping tools to do some pretty cool things to train the sensors so that they're accurately reflecting the number of people in a room. Our technologies are only going to become smarter over time.
Thank you, Ted!
TH: Thank you.