How Miro is Redefining Workspaces Through Experimentation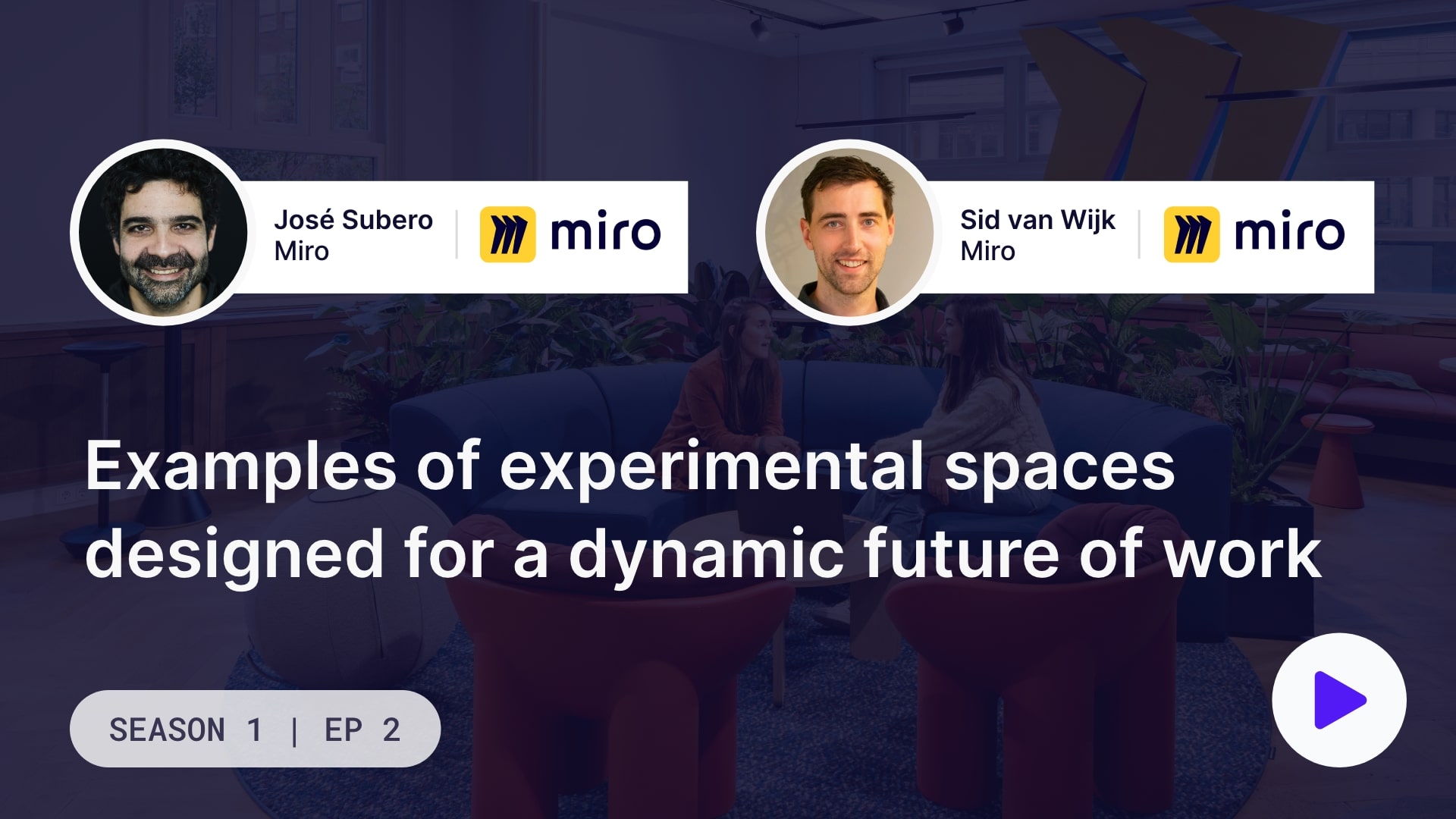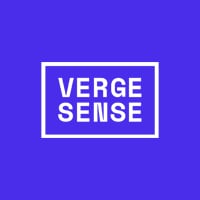 VergeSense is the industry leader in providing enterprises with a true understanding of their occupancy and how their offices are actually being used.
This article distills key insights from Season 1, Episode 2 of True Understanding, a podcast that explores the strategies shaping workplaces of tomorrow.
Miro's Jose Subero and Sid van Wijk share how they look at modular space design at the Miro Discovery Center in order to allow them to be multifunctional, adaptive, and fluid in order to make the most out of what their customers need. By taking a piecemeal approach, these spaces inside the Center become tailored areas for business executives looking for true teamwork.
The Miro Discovery Center: A Collaborative Executive Environment
Miro's Discovery Center is a space designed for collaboration, aimed at executives. The core design is centered on fostering conversation and the exchange of ideas. The spaces with this design intent bring out a lot of experimentation, creating a living, breathing customer journey inside a building that is also alive.
Miro's modular approach to space design allows executives to experience different working layouts. This flexible model was built after the pandemic when briefing rooms had to take a different shape. Jose Subero and Sid van Wijk, the brains behind Miro's spatial design, came up with a model that involves placing everything on wheels, including the plants. This allows them to flex the space as needed for each group's needs, providing personalized spaces that cater to a business's specific requirements. With a modular design, anything needed can be brought right to where it is needed in minutes.
Subero and van Wijk found that if a group gets larger than nine people, the discussion gets lost. The group is too big, and the collaboration dies. To maintain the intimacy of the design and group, a freer flow of ideas is necessary. Nested surfaces, or surfaces that can be nested together and then expanded or shrunk on demand, allow traditional space planning rules to be broken. This enables Miro to make the most of each room for each group, pushing modularity to be part of its spatial ethos.
In an effort to further push the envelope and nod to how Miro, a digital whiteboard software, was formed, Subero and van Wijk decided that the table tops were to be writable – they were to be whiteboards themselves. These tables are inherently modular in design and can move, lower, raise, and flip, allowing them to be part of a fluid environment that encourages the breakout of new ideas. They wanted all the things that could be done on a Miro board to be able to be done physically in that space. Van Wijk noted that this is a true celebration of being able to be back in person again after the pandemic subsided.
Hybrid Meeting Success
Miro took steps to ensure that hybrid meetings, with attendees both in person and online, felt genuine and in sync. They wanted a level playing field for both sides, with home-based participants seeing exactly what in-person participants experienced.
To achieve this, the board that the online group sees is on the front board in the room when in-person attendees arrive. This ensures that everyone starts from the same place digitally. Miro also has two people running these meetings, one for those in person and one for those online. The online group has a "virtual house" full of virtual meeting rooms with videos and games inside to make them feel like they're getting a world-class experience. While in-person attendees are getting a tour of the physical building, virtual attendees are doing the same in the virtual house.
An interesting way Miro is experimenting with immersing those who cannot be there in person is by placing a screen where they would be sitting at the table to act as their presence. That person can see what everyone else sees, via a second screen experience, and removes some of the barriers that exist when telepresence is needed.
How Do We Know It Worked…Or Didn't?
To test ideas, the Miro team will set up four different rooms with four different layouts. They will all share a Miro board, but that's where the commonality ends. Each room will have different tech, furniture, and layouts. Via video conferencing, the team talks things through, experiences the spaces together, and then collaborates on what worked and what didn't.
By stepping into the shoes of the customer and experiencing these adaptive spaces, by really using them, Miro is able to constantly improve how spatial design can help them foster these truly amazing work environments.
From these insights, the team is then able to work with their partners, think furniture and tech, to push the spaces even further. They can make the right changes at the right times—this furthers the idea that these spaces, and even the building as a whole, are truly alive. They are still learning how this works in practice, but it is showing some early signs of fruit.
In the six months they've been trying these adaptive spaces, they've hosted five briefings. Jose said, "We need to do a lot more to get different types of customers in different roles, different teams, different verticals, to really figure out [...] what did we actually learn?"
Looking at spatial design in a new, progressive way has allowed Miro to break walls down that have previously boxed in how we work together. This can be seen in the tech they create and the spaces they foster. Designed flexibility in workspaces can lead to teams tapping into the potential they didn't know existed.
Listen to the full episode and other True Understanding episodes here: