Examples of experimental spaces designed for a dynamic future of work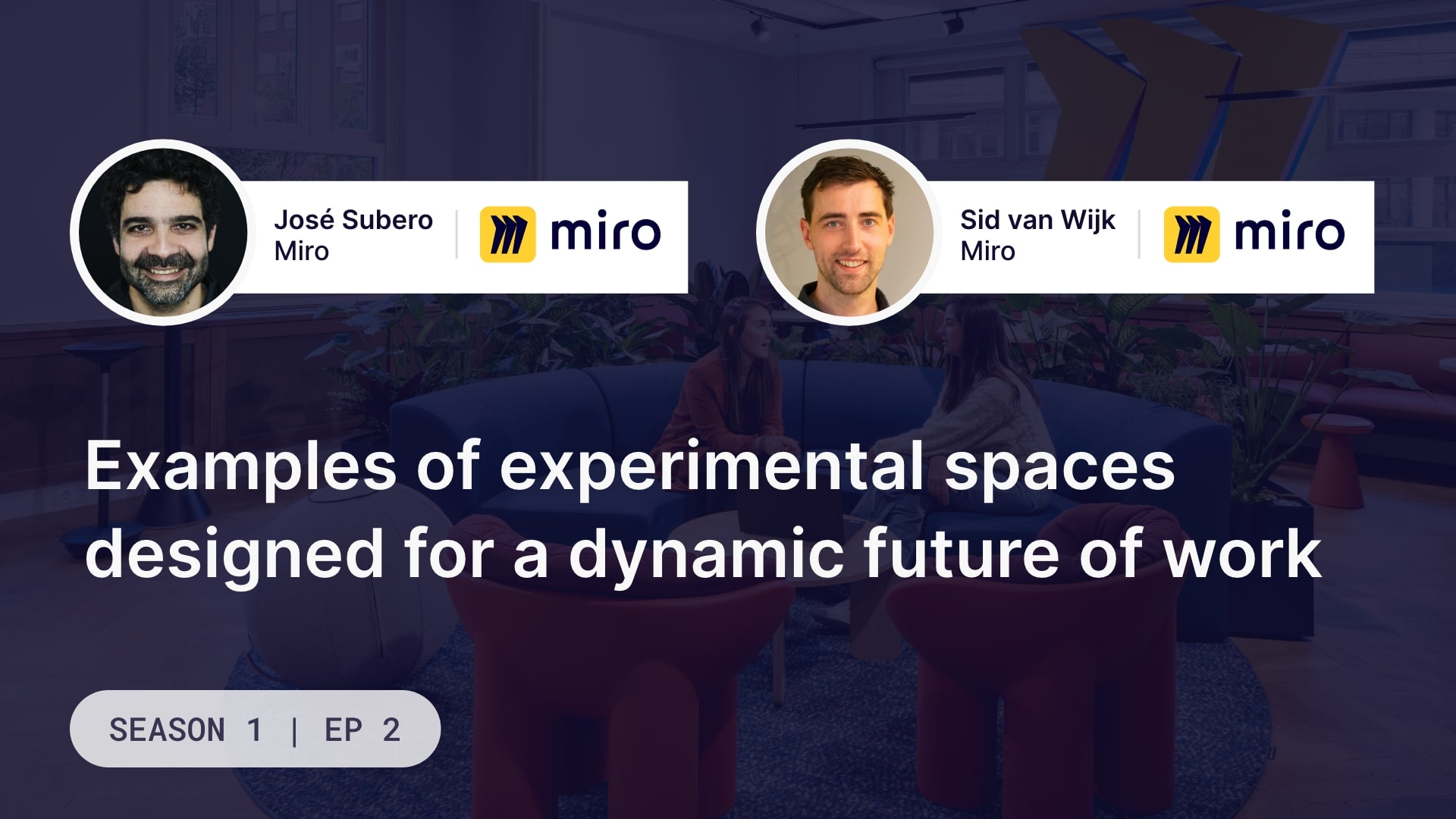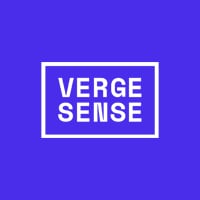 VergeSense is the industry leader in providing enterprises with a true understanding of their occupancy and how their offices are actually being used.
This article distills key insights from Season 1, Episode 1 of True Understanding, a podcast that explores the strategies shaping workplaces of tomorrow.
Jose Subero from Miro shares how they are creating spaces that adapt over time by designing exploratory environments instead of prescriptive ones. Miro is an online collaborative whiteboard platform that enables users to work and collaborate remotely. Jose manages Miro's 11 offices across the world and shares how they have put a lot of effort into their headquarters in Amsterdam which serves as the testing ground for their workplace concepts.
Miro's Experiment with Space Design
Miro's workplace concept is a large-scale experiment. Their building in Amsterdam was built in the 1920s in the Amsterdam style school, which is a style of architecture that came out of the Netherlands between 1910-1930. With the building being as old as it is, Miro wanted to keep all the detailing untouched as much as possible. The space is around 30,000 square feet, and the company had to set up the whole office without taking down a single wall.
The issue that Miro needed to avoid was creating silos by overusing space partitioning. The repetition of creating the same type of space over and over again created the risk of designing silos - and potentially creating a situation where certain spaces are overused while others go untouched.
They wanted people to feel free to move about the space in order to share ideas and get things done in a truly collaborative environment. Jose says, "So we try to do as many diverse space types as possible to encourage the traffic between the rooms and [by] making sure that people would circulate across throughout the building and to balance that out."
Creating Spaces That Adapt Over Time
Miro's experiment with space design has been a massive achievement. After rolling out their space design experiments, they received feedback that some of the rooms' acoustics were unfavorable and that spaces were not optimal due to the growth of the team. This is the entire reason why using a modular design system combined with an experiment-focused mindset was so critical for Miro: it allowed them to make adjustments as they received feedback. In this case, they needed to change the entire setup of the room - and due to their forward thinking in design, the flexibility built into the space made it relatively easy for Miro to make the changes to promote the type of free flow they were looking for.
Miro's Experiments with Room Design
Miro's experiments with room design have resulted in the creation of a very specific space built for customer engagement. The brief that was created for the room explained that it needed to accommodate 12 people and it needed to be extremely flexible because they know that until the space is actually functioning, they won't know what their customers will demand from the space.
The room is a simple space with modular tables that can easily be nested together. These particular tables double as a writable surface which was an important element of the design for the Miro team that was inspired by the origin of the company. Miro's original product was a digital whiteboard, and it's an important nod to their past to maintain the connection to their analog roots. The tables are whiteboards, and they use digital whiteboards, video conferencing tools, and other devices to create an exploratory environment that has been extremely successful with their customers. Jose notes that this idea, the whiteboard tables, has been one of the simplest successes they've had regarding occupancy design.
Inspiring with Design
The team at Miro maintains an open mind when it comes to space design. Using data, like heatmaps and employee feedback, Jose and his team are able to pivot space into what the greater Miro team needs in order to meet their needs. By maintaining respect for the space itself while building it out to be "300% flexible" in nature, Miro is able to be agile in not only the use of space, but also the change of that space should it be needed.
By approaching their design with an experimental mindset combined with the proper technology in place to capture and analyze what's happening in each space, they're able to learn and adapt quickly.
Jose's insights on designing exploratory environments (instead of prescriptive ones) sheds light on the importance of adaptability and flexibility in modern workspace design. By prioritizing the needs of employees and customers, rather than conforming to traditional office structures, companies can create environments that foster creativity, collaboration, and innovation. As the nature of work continues to evolve, it is crucial for businesses to embrace new approaches to workspace design that prioritize flexibility and adaptability.
Listen to the full episode and other True Understanding episodes here: