Will Optical Sensors Violate My Company's Privacy Policy?

Saanthia is passionate about the future of work, and providing workplace, real estate, and facilities teams with the latest data to optimize their spaces.
In today's world of unpredictable and inconsistent occupancy, optimizing for cost and experience in the workplace has never been harder.
The most innovative enterprises are investing heavily in occupancy intelligence, specifically solutions that are powered by optical sensors and anonymous computer vision technology.
What really sets optical sensors apart is their ability to measure passive occupancy, which constitutes 50% of space utilization. To understand how that kind of inaccuracy impacts your utilization metrics— it is the difference between 20% utilization and 40% utilization. That is a margin of error large enough to disrupt not just your employee experience, but also your ability to optimize your portfolio and spaces effectively.
Because of these advanced capabilities, optical sensors can give rise to the misconception that employees are being monitored through cameras in the ceiling. This alarming fallacy can dissuade the adoption of optical sensor technology in the workplace (and all smart technology, in fact).
Today, we will delve into how these sensors work, what these sensors truly "see," how data is stored and captured, and most importantly, how you can ensure that your sensors aren't violating your company's privacy policies.
How do optical sensors work?
Optical sensors are powered by anonymous computer vision technology, which means that these sensors go beyond just counting people in spaces and actually understand how these spaces are being used.
They detect when spaces are actively and passively occupied by identifying humans and common objects that are associated with human presence. They do this by converting light into an image, which then uses AI to derive information from that image.
They have evolved from simple people counting to providing context of what is happening within spaces, which is what makes them the backbone of an occupancy intelligence platform.
What do optical sensors "see"?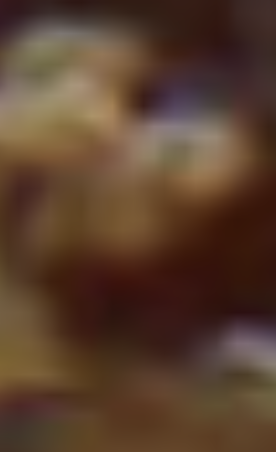 Fig. 1: An example of a low resolution image captured by an optical sensor
Optical sensors "see" low resolution images of the space, which is immediately destroyed once the AI derives information from it in the form of 0's and 1's. They do this through E.L.S technology, which stands for edge-processing, low-resolution, and secure.
This means that the low resolution image is captured, and all processing of that image happens on the device - not in a centralized database.
Are optical sensors really private by design?
So, now that we know why these sensors are so powerful, it is important to understand if they are truly private and secure. In short, yes they are.
Optical sensors are used as one pillar of an occupancy intelligence platform. These platforms are built for mature, enterprise businesses where security and privacy are a strict requirement. As a result, most optical sensors and their associated platforms are GDPR CPIA, ISO/IEC 27001 and SOC 2 Type II compliant.
As mentioned, the low resolution images captured by these sensors are automatically anonymized, AI derives information from it, it's destroyed, and only the 1's and 0's are sent into the user-interface. No personal information is derived, captured, or stored.
These sensors are physically incapable of identifying individuals and are unable to collect any personal information. Moreover, all occupancy data processing takes place "at the edge" on the sensor itself— this means that sensor sightings are never sent, stored, or retrieved, even during the setup.
Privacy questions to ask your optical sensor vendor before purchase:
Does your platform meet the following compliance requirements?
GDPR CPIA
ISO/ IEC 27001
SOC 2 Type II
This information provides third party validation for the vendor's ability to handle customer data at a global standard that protects all of their customers, and would indicate that:
All data is encrypted in transit and at rest, as well as stored at one of the highest security datacenter.
Daily backups and storage in multiple locations for faster recovery
Access management process that is above the industry standards
What kind of workplaces are best suited for optical sensors?
If you are handling a global real estate portfolio with a large employee base, you will require a deeper level of understanding and spatial intelligence to glean a true understanding of your space use. In this case, optical sensors are the choice for you.
A global real estate portfolio with multiple space types and thousands of employees
The need to solve for complex problems such as employee experience, portfolio right-sizing, space design and planning, and facilities operations
A hybrid workforce
If, however, you are a small to medium sized enterprise in need of a baseline understanding of workplace occupancy, you may want to go with alternative sensor options such as PIR sensors if you have:
A limited budget for workplace investments
In need of a baseline understanding of occupancy and just getting started gathering workplace data
A predominantly remote work model
Speak to a workplace expert today
Want to have a conversation with a workplace expert to understand what data you need?
VergeSense is the world's first and only Occupancy Intelligence Platform, and it offers two solutions designed to empower workplace leaders to reduce CRE spend all while improving employee experience.
Occupancy Intelligence for Portfolio Optimization

allows real estate leaders to reduce costs by correctly sizing for where they need more office space and where they need less.

Occupancy Intelligence for Space Optimization

allows workplace and facilities leaders to improve experience by using real-time occupancy data to adapt their most valuable spaces with confidence.