VergeSense Releases Kiosk Lite to Empower Employees to Find Available Workspaces Powered by Real-Time Occupancy Data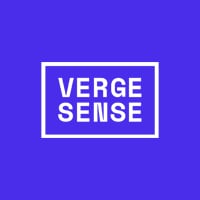 VergeSense is the industry leader in providing enterprises with a true understanding of their occupancy and how their offices are actually being used.
New feature allows employees to find available workspaces at a glance to improve collaboration and the in-office employee experience.
VergeSense, the Occupancy Intelligence Platform used by over 130 global companies across 36 countries and 100M+ sqft, today announces the launch of Kiosk Lite. Kiosk Lite is a full-screen, employee-facing solution that allows your team to easily find available workspaces at a glance. By leveraging VergeSense passive and active occupancy data, you'll only display the spaces that are truly available - taking the friction out of finding a collaborative or quiet place to get work done.
The Challenge to Create Incredible In-Office Experiences
Workplace leaders face mounting pressure from their executive teams and from their employees to create an in-office experience that is worthy of the commute. In fact, 84% of people would be motivated to come into work more frequently by the promise of being able to enhance connections with their coworkers - a challenge that workplace leaders must address and overcome.
How Kiosk Lite Helps
Kiosk Lite improves the employee experience by ensuring that employees can find the right space to work through a real-time view of the occupancy of each space in the office - while giving employers a single-platform that integrates with their space booking software.
"The most innovative and employee-centric companies in the world understand that creating a seamless, integrated experience for their employees is the new gold standard," says Qasim Khan, Principal Product Manager at VergeSense. "Kiosk Lite offers the opportunity to boost employee experience by taking the friction out of finding the best place in the office to either collaborate with their teammates or get quiet work done."
Unlike other solutions, Kiosk Lite is powered by VergeSense Signs of Life technology, which accurately measures active and passive occupancy. This ensures that your team can only book individual and collaborative spaces that are truly available.
Capabilities of Kiosk Lite include:
Shareable, pre-authenticated URLs that activate a full-screen Live Map of your office on any public monitor

Real-time display of floor names, conference room names, available individual and collaboration spaces, percentage floor occupancy, and booking status

Integrations with popular desk & space booking platforms
To learn more about Kiosk Lite and VergeSense, visit our latest blog, Getting Started With Kiosk Lite: Everything You Need to Know.