VergeSense Introduces Space Booking Automation and Analytics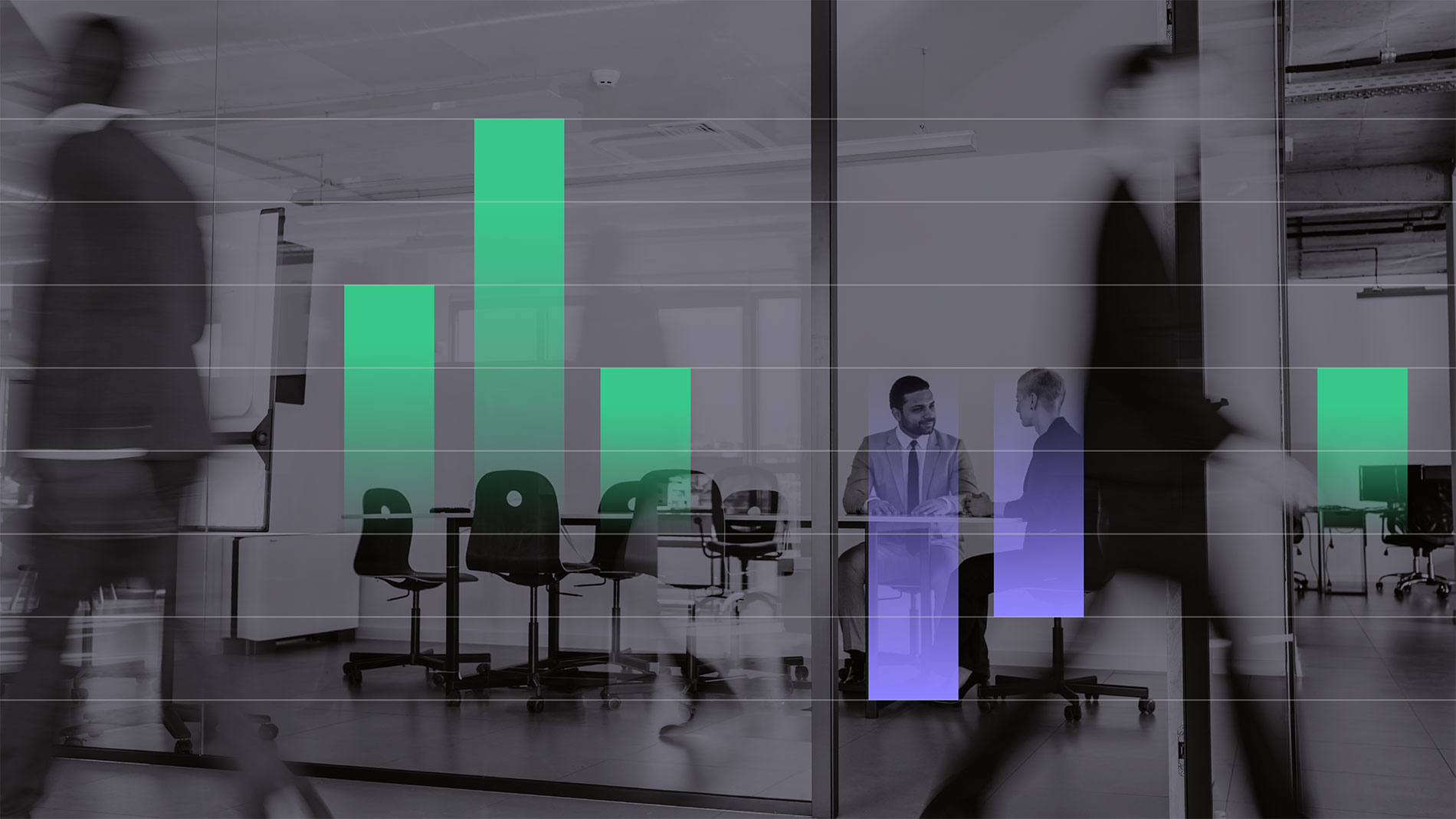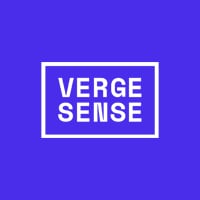 VergeSense is the industry leader in providing enterprises with a true understanding of their occupancy and how their offices are actually being used.
Today, VergeSense is excited to add new Space Booking Automation and Analytics to our Occupancy Intelligence Platform.
Office Space Booking Software Integrations
This new feature includes VergeSense-native integrations with some of the leading collaboration and reservation tools including Google Calendar, Office 365, Robin, Teem, Condeco, and more to come. These integrations join a robust ecosystem of third party integrations with leading IWMS and space booking solutions such as iOFFICE + SpaceIQ, Comfy, Planon, Cloudbooking, Spacewell, JLL Jet, Johnson Controls, CBRE Host, and others.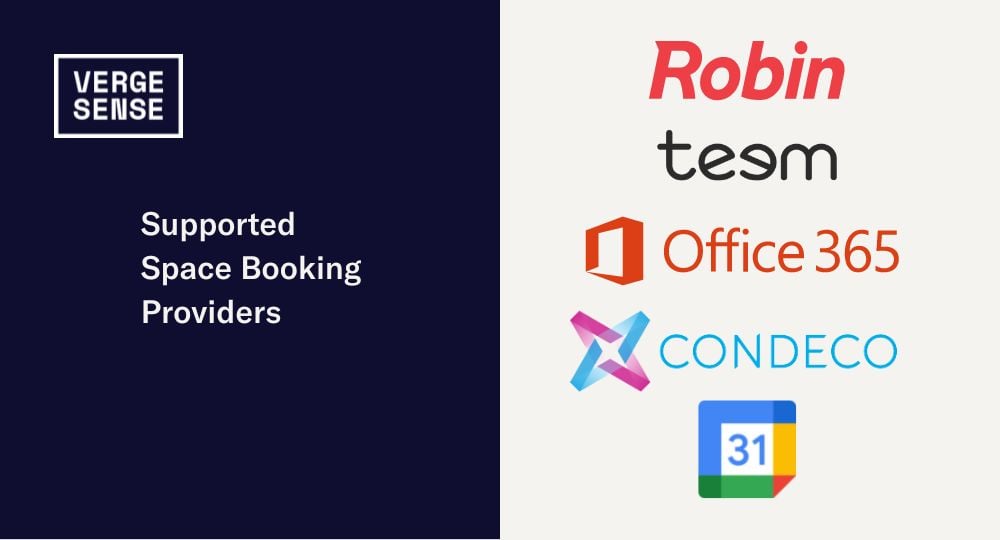 Workplace Analytics and Passive Occupancy Detection Enhancements
This announcement is a big advancement for the workplace technology ecosystem. This is the first time passive occupancy data can be leveraged within these space booking applications, making employee experience more frictionless and automating key reservation actions that improve workplace efficiency overall.
With our new Space Booking Automation and Analytics your office will feel larger with more space available for ad hoc collaboration and focus work. Employees will love that your space booking technology makes their lives easier and requires no extra effort from them.
Conference Room Booking Software Analytics
One key win with the native VergeSense integration with conference room booking software is having conference room usage analytics. These analytics help you understand which conference rooms are booked but then abandoned; or booked and overstayed.
This automation with VergeSense allows you to automatically release conference rooms that are unused after booking, freeing up more collaboration space within your workplace.
Office Space Booking Analytics Features
Customers can now:
Analyze reservations versus actual use to inform new workplace policies
Identify popular and unpopular spaces to make more optimal space design decisions
Eliminate manual check-ins or QR scans to maintain employee productivity flow
Reclaim hours of space availability by automating the release of no show and early end space reservations
Protect employee reservations even if someone momentarily steps away
Feel confident in data accuracy by easily comparing booking system data and insights from your VergeSense Occupancy Intelligence platform
This announcement addresses a timely need, as the State of the Workplace Data Report found fluctuating workplace attendance is here to stay for the foreseeable future. This report also discovered that the average number of collaboration spaces per floor is quickly growing – from 10% to 25% in the past couple of years. As business leaders and CRE executives make changes to their existing layouts and office plans, they must ensure that spaces are being used efficiently while also providing employees with the best ways to get work done.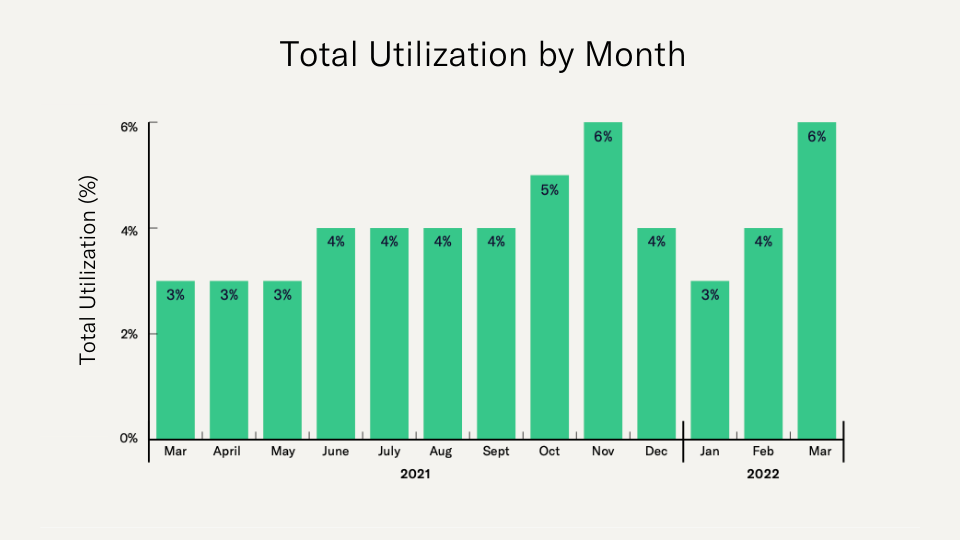 Office Meeting Room Booking Analytics
"Insights from the new VergeSense Space Booking Automation and Analytics can help thwart the unpredictable use of office resources while also informing decision-making moving forward," said David Burden, Sr. Director, Product & Platform Partnerships at VergeSense. "For instance, customers can release rooms based on no-shows, and even measure how frequently different spaces are passively utilized. In today's hybrid work world, employers and CRE leaders must be able to adapt and be flexible – but they need accurate data to make smarter decisions."
As the workplace continues to evolve, VergeSense is helping both improve employee experience and lower real estate costs by providing data-driven insights. With these new integrations, we're helping our customers gain even more information and continue to optimize the workplace.
Discover How to Better Understand Your Workplace Utilization
Ready to learn more about this new offering? Request a demo with VergeSense today and unlock the latest workplace findings in the State of the Workplace Data Report.