Everything you need to know about a VergeSense site survey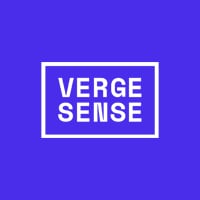 VergeSense is the industry leader in providing enterprises with a true understanding of their occupancy and how their offices are actually being used.
With the VergeSense Occupancy Intelligence Platform, deployment is as flexible and dynamic as your workplace. That's why, with VergeSense, your sensors will be successfully installed and commissioned within 90 days, the fastest in the sector.
A key component of the installation process is the site survey, which takes place in the scoping part of the process. VergeSense conducts a site visit to survey the environment in order to finalize the network design.
There are three different project scoping exercises— Rough Order of Magnitude (ROM) Drawings, Detailed Drawings and Site Surveys. The purpose of these exercises is to build a budgetary estimate for clients and to ensure a smooth and efficient process from exploration through implementation.
Each project scoping exercise has its own prerequisites and agenda. In this blog post, we will be delving into site surveys specifically, and what you can expect.
What you need to know before the site survey
1. What is the objective of a site survey?
The objective of a site survey is provide the most accurate scope and pricing models and to be proactive in planning for the following:
Lighting/architectural obstructions
Wall thickness
Ceiling heights and types
Outlet availability
Connectivity issues/WiFi
Site surveys supply installers with detailed site information allowing for an efficient installation.


2. When does a site survey take place?
There are 5 steps that precede a site survey:
Introductory conversations
Platform presentation
Gather floor plans from clients (with furniture layout)
Create ROM drawings (markups); use to build initial pricing
Hold ROM drawing review call with client intent to move forward
Site survey


3. What if my site is under construction?
Site surveys for active construction sites will be deferred until construction is complete. A VergeSense Project Manager may run a site survey post-sales with prior signed client acknowledgment that this may create project scope changes.
4. Is a site survey required?
Understandably, as time is valuable and this calls for it, if clients are unable to source additional documentation (Base layer floor plans with furniture layout and Reflected Ceiling Plans including lighting, mechanical, ceiling heights/types in AutoCAD format), the site survey service is our solution for client success.
5. What if we elect for a self-install or install by a partner or third party vendor of our choice?
In order to accurately scope, the site survey is our solution for client success.
Partners must reach out to the VergeSense Partner Management Team to discuss setting site survey standards.
6. What is the cost of a site survey?
VergeSense currently provides site surveys at no additional cost to clients for projects where the team seems it would support a better implementation experience for the client.
7. How is a site survey scheduled?
VergeSense submits requests for site surveys to a certified installation vendor. Within 72 hours, the client will be contacted with availability. The site survey will be scheduled upon confirmation of a date/time.
What you need to know during the site survey
1. Who completes the site survey?
A certified technician from a VergeSense installation vendor, whose name and contact number will be provided.
2. What access and equipment is needed?
Access is needed to all areas where sensors and/or gateways would be mounted and located. In cases where cabling is required; such as threshold sensors, ethernet gateways and/or wired sensors, technicians will need server room access.
Technicians bring their own equipment, including a mobile, laptop and, on occasion, a ladder.
3. How long will it take?
Depending on the project scope (i.e. number of sensors, floors, ceiling type/structures), site surveys may vary anywhere from 2 to 8 hours.
4. Do technicians need to be escorted the whole time?
Depending on visitor security policies, technicians do not need supervision. Ideally the site point of contact is present throughout the site survey, as unique situations that require discussions are often encountered.
5. What is the level of disruption to the work environment?
As no physical work is being done during a site survey (visual observations only), conversation level noise should be expected.
6. What deems a site survey successful?
Client confirmed onsite access for a site survey no later than a day before the proposed date and time

All parties were prepared for and promptly arrived to the site survey location on the scheduled date and time

Technicians were allowed full access to all floors and areas where sensors and/or gateways are to be mounted.

Site Survey Sensor Mounting Proposal returned within 3-5 business days
What you need to know following the site survey
1. What happens after the site survey?
A Sensor Mounting Proposal will be generated with the information gathered during the site survey. This will include final sensor design and pricing based on installation requirements and coverage, mounting specs, and any other call-outs.
2. Will the initial budgetary quote change after a site survey?
In some cases, a site survey may result in a higher pricing quote as it allows for more accurate sensor placement based on the complexities of the architecture of a space.
3. What decisions are made from the site survey?
Site surveys help to determine the need for extra sensors and/or gateways, where to run cables (as required), and the different mounting methods necessary.
With final sensor designs and pricing agreed upon after a site survey, an order form and a Statement of Work will be presented to the client. Next step— implementation.
To learn more about the complete VergeSense installation process, check out "What is the VergeSense installation process?"