Getting Started with Kiosk Lite: Everything You Need to Know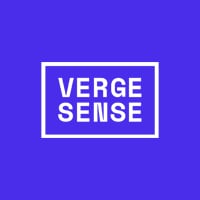 VergeSense is the industry leader in providing enterprises with a true understanding of their occupancy and how their offices are actually being used.
Workplace leaders face mounting pressure from their executive teams and from their employees to create an in-office experience that is worthy of the commute. In fact, 84% of people would be motivated to come into work more frequently by the promise of being able to enhance connections with their coworkers - a challenge that workplace leaders must address and overcome.
Kiosk Lite helps foster these connections by allowing your team to find collaborative or individual workspaces at a glance, so your employees can spend less time searching and more time connecting.
We answered all your questions about Kiosk Lite so you can start leveraging the feature today.
What is Kiosk Lite?
With Kiosk Lite, your employees can find available workspaces at a glance with a full-screen, real-time view of the office powered by VergeSense occupancy data. By leveraging passive and active occupancy data from VergeSense your employees will always have a real-time view of what spaces are truly available.
With this new beta feature, you'll get:
Shareable, pre-authenticated URLs that activate a full-screen Live Map of your office on any public monitor
Real-time display of floor names, conference room names, available individual and collaboration spaces, percentage floor occupancy, and booking status
Integrations with popular desk & space booking platforms
How much does it cost?
Kiosk Lite is included in our offering at no additional cost.
How do I access Kiosk Lite in my account?
Kiosk Lite is found at the Floor level under the Live view. Click on the Live View Link button to generate your Kiosk Lite URL.
Will my existing touchscreen kiosk work with Kiosk Lite?
No, Kiosk Lite does not support touchscreen interactions at this time. This is being evaluated by our team for future releases.
What screen sizes are supported?
Kiosk Lite is best viewed on larger screens like desktops and digital signage. Most common screen sizes are supported.
Which spaces will display their space names?
Spaces that have the Space Type set as Conference Rooms in settings will display room names in Kiosk Lite. Currently, this is the only Space Type that is supported.
Have more questions that are not answered here? Let us know. Reach out to your Customer Success or Sales Partner.