A Look Back: 2022 Global Workplace Trends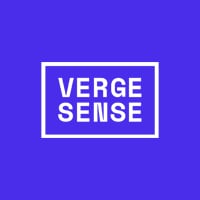 VergeSense is the industry leader in providing enterprises with a true understanding of their occupancy and how their offices are actually being used.
As we put 2022 behind us, it remains ever-important to look back on the past year and evaluate the significant changes the workplace industry experienced. From an even greater shift to hybrid work, to the increasing adoption of new technologies and strategies, organizations became familiar with change and their need to adapt with the changing global landscape.
In order to better understand these trends and how they've impacted the workplace, VergeSense analyzed data from 115 global enterprises, comprised of over 45,000 space groups and 116,000 workspaces. This extensive analysis provides valuable data into the recent state of the workplace and also provides insight into what the workplace may look like in 2023. But before we look forward, we must take a look back.
Global Occupancy in 2022
Global workplace occupancy saw consistent and strong growth in 2022. In fact, global average occupancy increased 257% throughout the year.
This strong growth is likely attributed to the rising adoption of return-to-office mandates globally. A Microsoft study found that 50% of business leaders required, or planned to require, full-time in-person work in 2022. From Apple, to Comcast, to Goldman Sachs, these are just a few of the many global enterprises that announced or enacted mandates in 2022, averaging 2.8 days in office, though some organizations, like Tesla and Twitter made news for their strict full-time in-office mandates.
There is a strong C-Suite mentality in favor of in-office work driving these mandates. Many global enterprise leaders are motivated to return-to-office based on the notions of:
More meaningful collaboration and networking

Fostering company culture

Fears of wasted real estate investment

Increased productivity

Lessening COVID-19 concerns
Despite exponential occupancy growth in 2022 and the introduction of return-to-office mandates, workplace occupancy will never look the same as it did pre-pandemic. At the end of 2022, occupancy is still only 58% of pre-pandemic levels.
Occupancy in North America
Occupancy in North America skyrocketed, increasing by 425%, which is well over the global average.
This steep increase is likely attributed return-to-office mandates. Prior to mandates, many workers chose not return to office when given the option. Most enjoyed the freedoms associated with working from home. However, when return-to-office mandates rolled out, the majority of North Americans either complied or switched to a more flexible job, resulting in a large increase in workplace occupancy in 2022.
North America continues to have the lowest occupancy of any region in the world despite exponential growth in 2022. Despite the need to catch up in 2023, occupancy growth will likely slow, as this is a natural behavior we see after periods of great growth.
Occupancy in APAC
Occupancy in the APAC region increased 223% throughout the year.
APAC displayed strong growth, however, the growth was slower than the global average. This is likely due to the fact that APAC's occupancy crashed harder than any other region when the pandemic hit in spring of 2022; APAC's occupancy decreased by 97% due to strict precautions taken in the Zero-COVID public health initiatives in APAC regions such as Australia, China, Hong Kong, Singapore, and South Korea.
In late 2021 and the beginning of 2022, as COVID-19 policies relaxed and countries fully opened up, occupancy climbed. However, return to work stalled in the latter half of 2022, likely due to time off associated with holidays and the Australian summer, as well as the natural plateau that often follows occupancy growth.
Occupancy in EMEA
EMEA's occupancy increased 206% in 2022.
Similarly to the APAC region, EMEA showed strong growth that was slightly below average. Between February and June of 2021, EMEA experienced a massive peak in occupancy, increasing 103% in a few short months. Due to this increase nearly two years prior, it is natural for occupancy growth to slow a bit afterward.
Certain drivers of this continued growth though include the energy crisis and the shorter commutes in EMEA. With the energy crisis occurring, organizations cannot afford to have offices unoccupied, leading to return-to-office mandates and portfolio right-sizing efforts. Additionally, on especially hot or cold days, EMEA employees are more likely to work in office to avoid cooling and heating expenses in their home.
Workplaces in EMEA are also generally a shorter distance from home, averaging about 15.5 miles (25 km), while the average is 41 miles (66 km) in North America, and 20 miles (32 km) in Australia. This shorter distance opens up other means of commuting, such as walking, biking, or public transport.

Space Types
Dynamic Workplaces
The workplace is becoming more flexible, and occupancy is becoming increasingly inconsistent. In 2022, there was a 43.5% increase in the number of space types, meaning that organizations are becoming more and more innovative in their spaces to keep up with the ever-changing landscape, inventing new space types that do not fit previous definitions.
74% of organizations made partitioning changes, the majority to create more or larger collaborative spaces. This shows the increasing need for changing existing spaces to account for the increasing demand for collaborative spaces.
Individual vs. Collaborative
Individual space occupancy increased 233% and collaborative space occupancy increased 210% throughout 2022.
On the surface, it may seem confusing that collaborative space occupancy is not increasing at the pace of individual spaces...isn't that one of the main reasons people return to the office? To collaborate? The answer is still a resounding yes.
Workplaces are actively increasing the amount of collaborative spaces they house in their portfolio, with a current average of 27.7 collaborative spaces per floor.
This means that the number of collaborative spaces is growing faster than people are returning to office in preparation for greater overall occupancy numbers, making collaborative space performance appear low, when in reality, most workplaces are proactively making their workplaces more collaborative.
What Can We Learn From 2022?
The past year has seen significant changes in the workplace industry, including a lasting shift towards hybrid work. While the return to office mandates played a role in the increase in global occupancy rates, it is clear that the workplace will continue to evolve and occupancy will likely never return to pre-pandemic levels.
As we move into 2023, it is important that organizations embrace change and adapt to the changing landscape of the workplace. Connect with a VergeSense expert to kickstart your new year and revolutionize your workplace.
To begin proactively addressing the changing landscape of 2023, please explore our 2023 Workplace Predictions collection:
1. Inconsistent Occupancy Will Change Portfolio Evaluation
2. Badge Data Will No Longer Be Sufficient
3. Frictionless Experiences Will Be Key To RTO Success
4. Space Optimization In Prime Assets Will Skyrocket