Committing to Sustainability Initiatives in the Workplace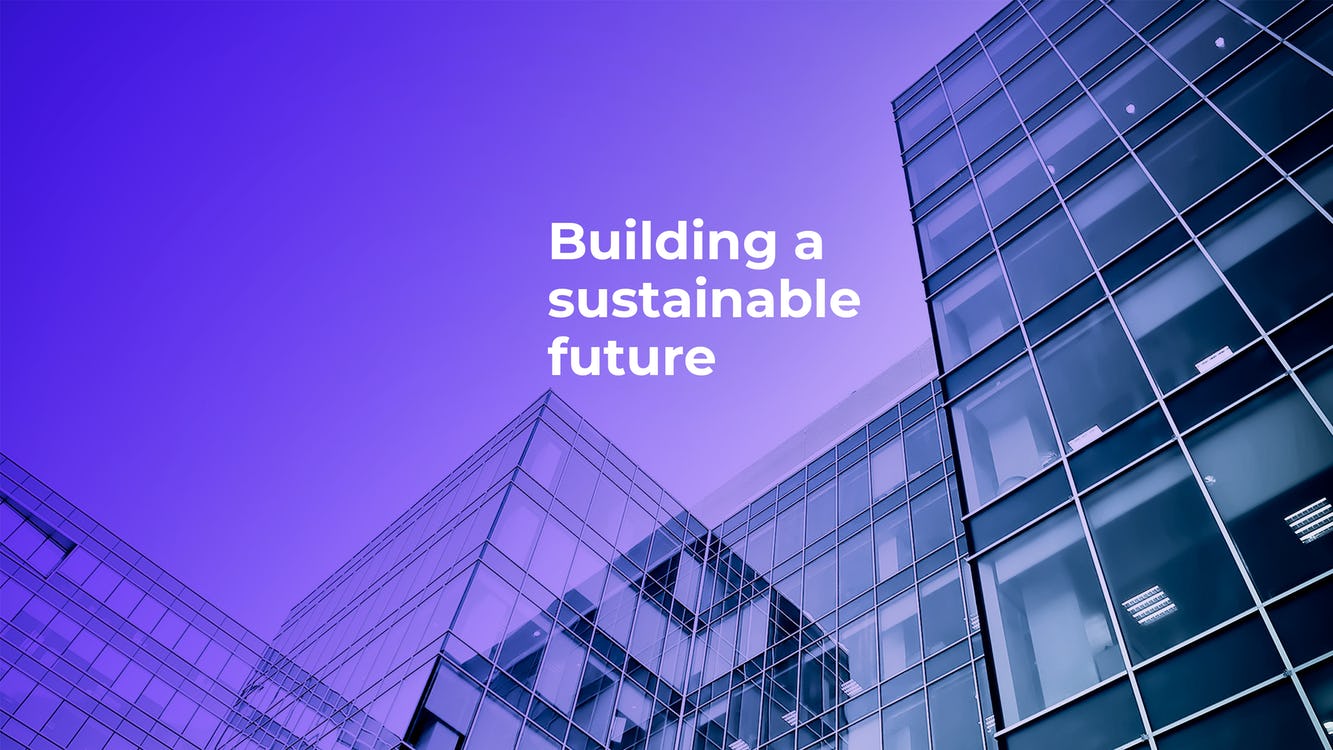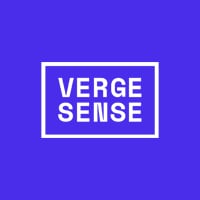 VergeSense is the industry leader in providing enterprises with a true understanding of their occupancy and how their offices are actually being used.
The return to office is a prime opportunity for corporate real estate owners and business leaders to rethink their commitment to sustainability initiatives. Over the past few years, as the global workforce has transitioned to and from the office, companies have accelerated their commitment to environmental, social, and corporate governance (ESG) projects.
According to Owen Thomas, CEO of Boston Properties, the corporate real estate (CRE) industry shift toward the sustainable is a natural result of recent worldwide events. He predicts that the pandemic will reshape how companies evaluate their real estate investments in the future in terms of where to invest more, how they generate ROI, and how performance is measured. Dan Winters, real estate industry expert, believes that the more recent emphasis on sustainability in real estate is a direct response to global warming and the increasingly frequent natural disasters that it has caused. He thinks that carbon counting will be the defining characteristic of CRE in the next decade.
By 2050, almost 70% of the global population will live in cities. With new initiatives like the Urban Nature Index (UNI) seeking to measure the impact of cities on the environment, countries around the world are joining together to address climate change and how our infrastructure can change to reduce that impact.
In addition, today's employees — particularly Generation Z — want to see their employers showing their dedication to social impact initiatives, including climate change and sustainability.
At every turn, CRE leaders are being encouraged to adopt a sustainable mindset. Investing in more sustainable assets has even been endorsed by President Biden, who released a corporate climate risk evaluation strategy in October to seek financial disclosures from publicly traded companies on climate risk.
Here are the corporate real estate sustainability trends and design strategies to implement in 2022.
Predicted Trends in Sustainable Corporate Real Estate in 2022
Corporate sustainability is not solely in response to climate change. Building leaders and business owners intent on embracing a shift in a more sustainable direction should consider environmental, social, and governance (ESG) factors along with the financial impact of these efforts.
Sustainable corporate real estate trends to watch out for in 2022 include:
Transforming offices into "green" spaces by optimizing office space for employee use and reducing unused real estate square footage.
Right-sizing CRE portfolios.
An emphasis on employee wellness by maximizing natural lighting and ventilation in the office, and incorporating more greenery like gardens and plants.
Investing in climate resistant design and policy changes.
Increased access to funding for sustainability initiatives and renewable energy projects, due to Property Assessed Clean Energy government loans.
Further integration of smart office technology and space redesign to improve employee engagement.
The use of smart office technology to reduce utility use and implement smart cleaning and facility operations systems.
The use of solar and other alternative energy sources in the workplace.
As investments in ESG continue to rise, the importance of investing in sustainable corporate real estate is growing increasingly clear. Here is Why ESG Standards Should be at the Forefront of your Workplace Strategy.
Business Benefits of Corporate Sustainability in the Workplace
Incorporating sustainability initiatives into your workplace design strategy benefits the whole organization — the daily health and wellness of employees, the costs for corporate real estate owners, planet Earth, and your company itself.
While some benefits of incorporating sustainability are clearly defined, such as the ability to cut operational costs by right-sizing your portfolio and consolidating properties, there are a number of additional business benefits to adopting corporate sustainability such as:
The ability to attract and retain top-talent and investors.
Improve your competitive advantage by adopting a natural and green brand image.
Increase productivity by conserving resources and streamlining efforts during the development of sustainable business practices.
Increase your facility's ability to comply with ever-changing climate change, energy, and environmental CRE regulations.
Additionally, an Oxford University study found a positive correlation between sustainability and economic profitability. 88% of companies with solid sustainability practices were found to have better operational performance and resulting cash flows than those that didn't.
How Companies are Incorporating Sustainability in Office Design
Right now leaders in CRE are incorporating sustainability into their current office spaces, redesigning facilities with sustainability in mind, and creating completely new eco-friendly, smart buildings.
By incorporating workplace analytics and industry sustainability trends into CRE strategy, business leaders and workplace strategists can take their assets forward into the new age of the workplace.
Here are four ways that companies can begin incorporating sustainability in their office design.
1. Invest in smart office and facility management technology.
Whether building new office space from the ground up or redesigning an existing facility, investing in smart office tools and facility management technology is a first step to incorporate sustainable practices into your return to office.
Smart building tools can help corporate real estate managers and business leaders to:
Right-size real estate investments and reduce overall footprint
Optimize facility management and cleaning based on real-time employee data
Lower utility use with smart technology like smart thermostats
Improve air quality with sensors that monitor levels in real-time
Identify ways to reduce the company's carbon footprint
Establish a data dashboard that can monitor environmental concerns and alert stakeholders when changes need to be made
In addition to implementing the use of smart office technology such as spatial intelligence workplace sensors and a workplace analytics platform, space design technology like high-tech ventilation systems and touchless in-office tech directly supports the health of all team members.
2. Right-size your CRE portfolio.
A comprehensive approach to sustainability in the corporate real estate industry includes CRE leaders right-sizing their portfolios. Right-sizing your portfolio is the process of identifying the cost and square footage of your current assets in order to identify opportunities for consolidation to save costs and maximize usage.
However, underutilization of workspaces is not only a waste of money and resources, but a waste of energy as well. By taking the time to right-size their portfolio with an eye on any notable upcoming projections, CRE managers can make more informed and sustainable asset decisions. See how spatial intelligence empowers CRE leaders to right-size their commercial real estate investment decisions.
3. Transition to efficient lighting, solar panels, and utility management.
The embrace of solar energy has been one of the most notable factors of the commercial real estate sustainability movement. As solar power becomes more affordable to buy and less expensive to generate, more and more property owners are investing in solar energy technology. Additionally, there has been an increase in the use of green utility management strategies such as creating net-zero buildings and clean power.
Transitioning to natural energy and light sources is a sustainability investment in both the property and the employees occupying it, as creating a cleaner and more green working space is known to positively impact the day-to-day wellbeing and productivity levels of employees.
4. Partner with community organizations.
Sustainability initiatives are a group effort that requires the joint effort of business leaders, facility owners and managers, employees, and surrounding community members. Building partnerships with community organizations is a great way for any company to participate in their local environment, while building good corporate character along the way.
Because sustainability initiatives often expand outside of the office itself, building relationships with community partners allows your company to support ongoing local efforts and participate first hand in actionable sustainability initiatives.
Why is sustainability a rising priority among CRE leaders?
New technology allows CRE managers to better track and analyze their impact.
Environmental standards that require developers to acutely track their carbon footprint have become more strict and closely monitored.
Potential hires want to work for companies that are investing in the environment and seeking out ways to reduce their footprint.
The new commitment to the environment has been evident in investing patterns — mutual funds and exchange-traded funds invested nearly $300 billion in sustainable assets globally in 2020 and there has been a rise in exchange-traded funding for green buildings.
As sustainability continues to be a top priority for commercial real estate leaders, facility owners will carry on with integrating smart office technology and green initiatives into their return to office strategies. To ensure you are taking an informed and sustainable approach, here are 5 Reports that Guide Workplace Strategy in 2022.