How to Conduct an Audit for Workplace Sustainability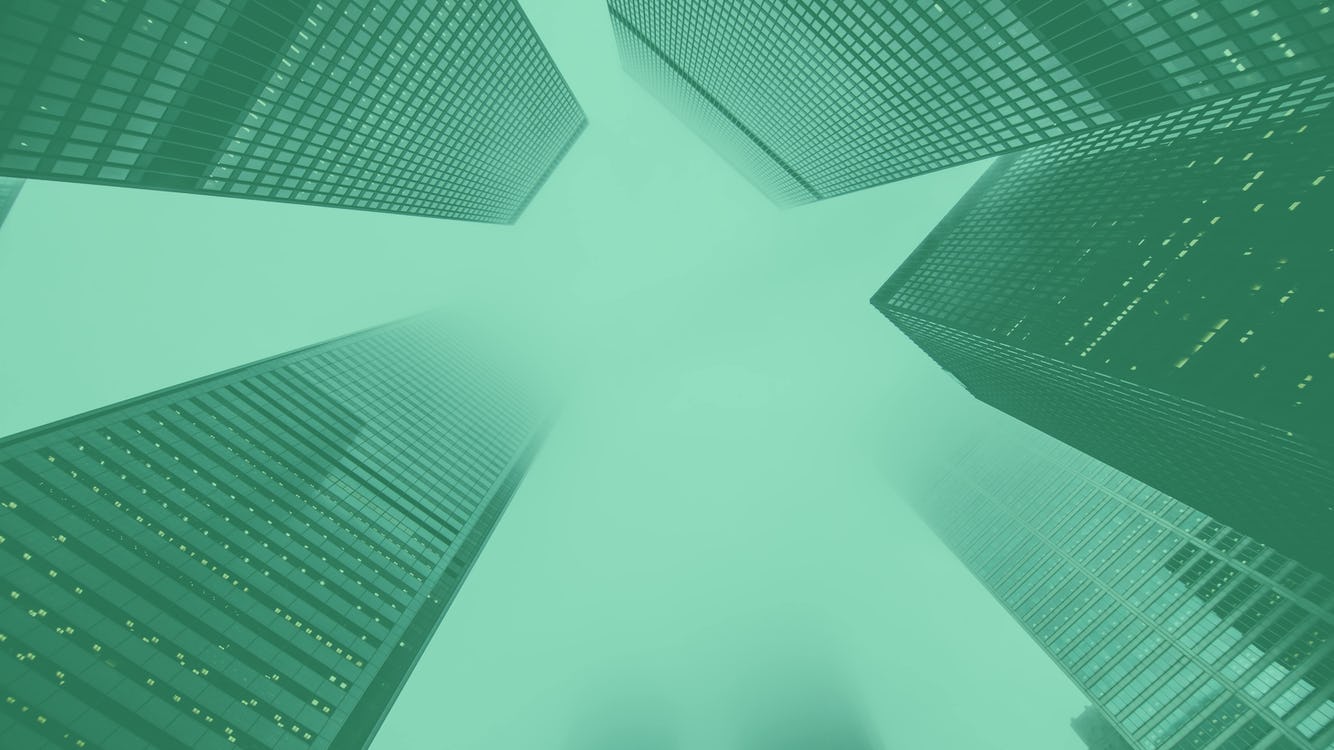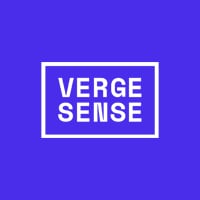 VergeSense is the industry leader in providing enterprises with a true understanding of their occupancy and how their offices are actually being used.
Commercial sustainability is the foundation of sustainable business practices. With investors determining a strong association between financial performance and corporate sustainability, defining social, environmental, and economic goals for your business is crucial.
Establishing a strategy for workplace sustainability enables company leaders to make long-term business investments towards a greener and more profitable future. Eco-conscious building management makes financial sense in reducing business costs and optimizing expenditures.
Commercial sustainability is also an important factor for the employee experience, particularly when it comes to attracting and retaining Gen Z and millennial talent. These generations are more concerned with environmental and social issues, with research showing that businesses with higher environmental, social, and corporate governance (ESG) scores are more likely to increase employee satisfaction within the workplace.
Conducting an ESG audit will help you to create a business sustainability report for investors and employees, communicating the strengths and opportunities in your workplace sustainability practices. Additionally, an ESG internal audit is key in determining where developments can be made, and how you're going to achieve them.
How Companies are Committing to ESG in the Workplace
91% of business leaders feel a responsibility to act on ESG issues. How are businesses committing to meeting their ESG goals? One way is sustainability in real estate management, largely due to the widespread impact, particularly for global organizations with significant corporate square footage that impacts the environment.
Commercial and residential buildings are responsible for nearly 40 percent of carbon dioxide emissions in the U.S. Sustainable corporate real estate practices aim to reduce environmental impact by enhancing efficiency and reducing carbon emissions.
As more businesses implement hybrid working policies, the need for physical space is changing. Rather than wasting space and energy when it isn't being used, companies are reevaluating their operational efficiency to identify where improvements can be made. In understanding how their physical space is utilized, companies can improve agility to drive business growth, financially and environmentally.
The Impact of Sustainability in the Workplace
Environmental sustainability in the workplace has a positive impact on various business areas, including employee health and wellness. Sustainability in a workplace environment increases cognitive functioning and reduces sick days by 30 percent, improving workplace productivity as a result.
The impact of sustainability in the workplace is also of great importance to employees. A survey conducted by Morgan Levell found that 62% of employees felt it was important to them that their employees were committed to ESG practices. As companies recover from the pandemic, attracting and retaining top talent is crucial, particularly as employees' needs are put under the spotlight.
For leaders and investors, developing an environmentally friendly workplace gets ahead of any potential environmental legislation that may be introduced. Additionally, it also lowers company expenditure by wasting fewer resources, and implementing technology that performs at a higher efficiency, resulting in reduced energy bills and service costs.
Examples of Sustainable Workplace Practices
Businesses large and small around the globe are implementing sustainable workplace practices. According to the LA Times, brands including Nike, Google, and Facebook, are using green methods within their workplace, from utilizing green energy to creating recycling infrastructures.
Other examples of sustainability in the workplace include:
Implementing energy management to reduce consumption
Raising employee awareness of sustainable workplace practices in an office environment
Using smart office technology to minimize utility use and identify areas for improvement
Prioritizing water conservation using recycling and reduction methods
Promoting a digital-only office communications plan to reduce paper consumption
Reducing the amount of waste produced via recycling
Investing in office plants to promote air quality
Along with making a conscious effort to introduce and maintain environmental practices in the workplace, companies are analyzing how to optimize their workspace overall. In considering how their space is used, leaders can make the most of their physical space without impacting the environment, increasing ROI.
Sustainable Workplace Design
Sustainable workplace design is an approach to workplace planning that emphasizes efficiency and works to decrease the enterprise's carbon footprint and waste. By assessing physical office space use in real-time, companies can promote an eco-friendly workplace.
An example of sustainable workplace design is enhancing the amount of natural light within the office to reduce artificial lighting and energy consumption. Solar power and green energy methods can also be used when power is required, reducing carbon emissions.
Smart offices are the future of sustainable workplace design. With AI-powered technology built into every element of the workplace, smart building solutions allow companies to consider the impact of every business decision. Connected buildings eliminate waste using integrated systems for cleaning, utilities, and data management.
How to Conduct an Audit for Workplace Sustainability
The first step towards a more sustainable workplace is through an audit of your office's energy usage. A sustainability audit is a targeted evaluation of your current sustainable workplace practices. By recognizing your current environmental impact, your company can set out initiatives for executing and promoting improved sustainable measures.
1. Evaluate current carbon footprint, energy use, utility use, and efficiency.
Start your environmental audit checklist by assessing your current carbon footprint, including energy use and efficiency. A sustainability audit example for this includes noting your current energy efficient resources, such as computer monitors, lightbulbs, and appliances.
Determine what energy conservation methods are currently implemented, such as switching off lights and equipment in areas that are not being used. Contemplate if room thermostats are at the correct temperature, and if HVAC units have been assessed in the last 12 months.
2. Analyze employee behaviors.
Employee behavior can have a significant environmental impact. For example, the number of resources employees use, including disposable consumer items and paper. Map out yearly consumption patterns and their impact on the environment, then share this with employees to empower them to take part in change initiatives.
Analyzing real estate and your physical office impact, and optimizing this for the size and use of your workforce, is a key metric in corporate sustainability reporting. How are your employees utilizing space across your buildings? Are there times when specific office space isn't occupied and energy can be saved or space can be re-allocated? How many employees are actively participating in sustainability initiatives? Answering these questions helps you to identify where improvements can be made.
3. Identify design and technology changes that can improve sustainability.
Innovation in technology is paving the way for companies to improve sustainability through workplace design. A workplace analytics tool like VergeSense provides businesses with real-time data via deep-learning sensors. These sensors monitor and detect when space isn't being used to integrate with room and desk booking apps to release unused spaces. The sensors can also be installed in retrofitted buildings, so that existing spaces can be further optimized for sustainability. With office utilization increasing by 135% since the beginning of the pandemic, it's essential for companies to understand how their workplaces are being used if they want to meet their ESG goals.
4. Implement new systems and programs to commit to improved efficiency and a reduced carbon footprint.
Since the start of the pandemic, workplace strategists have been investing in technology to improve the workplace experience. More employees are seeking hybrid work, meaning less office commutes and decreased carbon emissions. Identifying technology that supports hybrid work contributes to your sustainable workplace.
Implementing new systems and programs, such as smart technology, allows employees to communicate and collaborate virtually with those in the physical office space. In turn, this can help companies to meet their ESG targets.
Building management can be aided with the introduction of temperature-controlled technology to regulate internal temperatures, as well as workplace motion sensors which automatically switch off lights when a person leaves a room.
5. Set up regular audits and reporting systems to monitor ESG initiatives.
ESG audit standards and company-specific benchmarks help businesses to measure and report their findings to employees, executives, and investors, advocating transparency within the company. An ESG audit program should be carried out regularly to maintain and monitor environmentally-friendly initiatives. Your ESG audit seeks to determine which sustainability issues are relevant to the company, the risks related to these issues, and how these are communicated to investors.
As changes continue to occur in the external environment, continually assessing your data and findings is essential, not only in financial terms, but also to ensure the company meets any future environmental regulations. Start by right sizing your real estate portfolio and examining how efficiently employees use office spaces.