How Workplace Design Strategy Impacts Employee Retention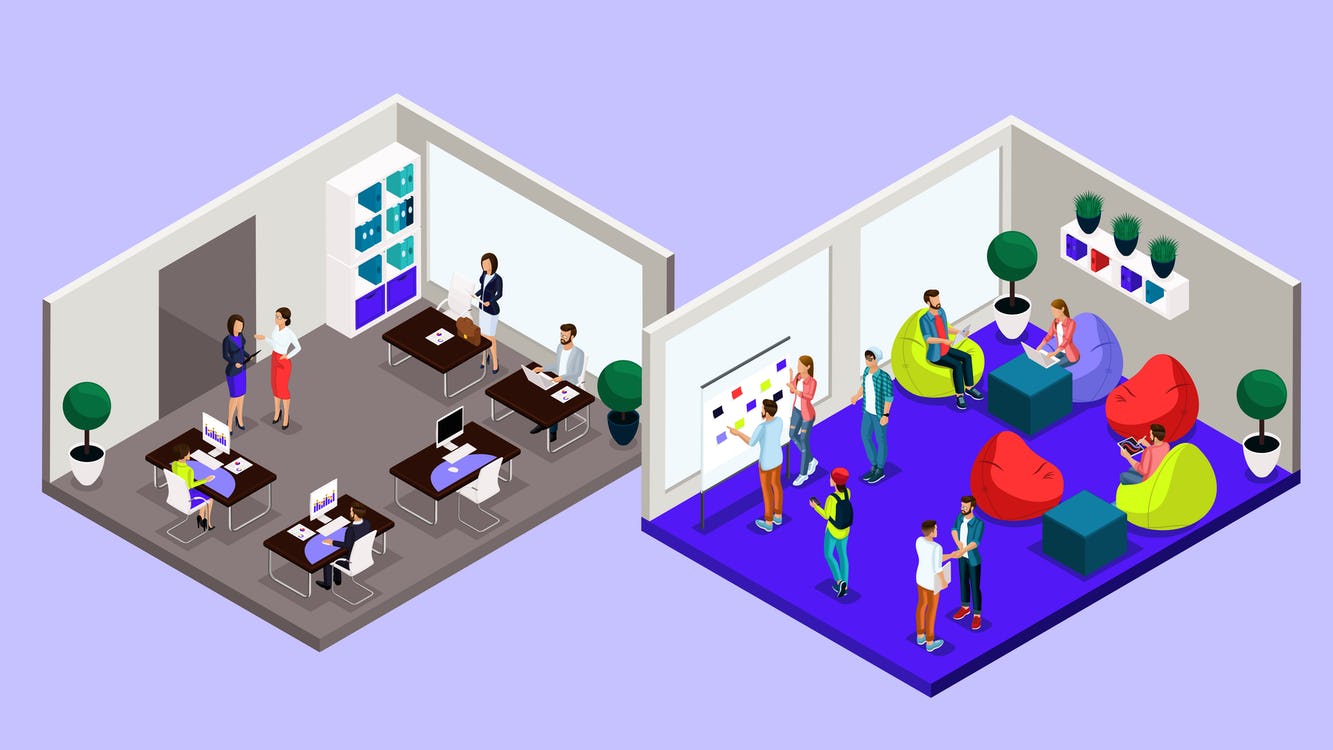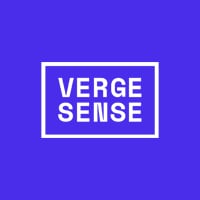 VergeSense is the industry leader in providing enterprises with a true understanding of their occupancy and how their offices are actually being used.
Employee retention is the primary topic on the minds of HR managers, business leaders, and team managers. How do companies hire and retain employees when 38% of individuals report that they plan to quit in the next six to twelve months?
Employee expectations for the workplace have evolved, and there is a newfound need for companies to invest in workplace redesigns and reinvest in corporate real estate portfolios. For many, this means reallocating square footage strategically to meet the needs of their workforce.
In the office space itself, design and workplace strategy play a key role in employee satisfaction, which impacts performance, turnover rates, and by extension, the enterprise's ROI. With a largely hybrid workforce undergoing a return to office transition, the decisions that companies make during these times of change can be the difference between retaining existing employees and losing a significant portion of their organization.
Here's how workplace design strategy impacts the employee experience at work, influencing employee retention.
Why is workplace design important?
The workplace of the past typically consisted of muted color schemes, individual workspaces designed for minimal interaction, and limited collaboration and wellness areas. Since then, research has shown that the design of the physical workplace significantly impacts employee productivity and performance.
A study that examined the environmental factors in the office that impacted employee work performance found that these office design elements directly impact employee well-being and productivity:
Office layout and design
Temperature
Color
Noise
Plants
Why Office Design and Workplace Culture are Critical Benefits for Today's Employees
Office design and workplace culture are as critical to modern employees as salary and benefits. Recent data revealed that 71% of employees expect a hybrid or remote work option from their employer, and one in three would quit their job if they weren't given the option to work remotely. As more and more enterprises offer flexible work, it's critical that offices are redesigned. If employees are not safe, comfortable, or given choices at work, they will quit and seek out a more employee-centric employer.
How does workplace design shape employee experience?
Workplace analytics data reveal gaps in office utilization and opportunities to update the workplace design. These workplace insights offer an explanation to why the workplace isn't being used as it was intended to be used. If this isn't addressed, companies undergo enormous sunk costs. Workplace strategy is a requisite for designing or redesigning an office and greatly impacts the employee experience.
For example, if an office is largely composed of individual workstations, but employees are working hybrid schedules and only want to come into the office when they need to collaborate, the office will sit as unused corporate square footage, wasting company dollars.
Data from VergeSense's Q3 2021 Hybrid Work Insights shows that collaborative spaces in offices have increased by 35% since early 2021, and utilization of collaborative spaces has increased by 50%. This indicates a major shift in employee expectations for team-centered areas at work. Interestingly, the number of individual workspaces has remained the same, which indicates that agile seating is growing in demand with the growth of hybrid workplaces.
Employee Expectations for the Office in 2021-2022
In 2022, employee expectations for the office are predicted to revolve around agility, employee well-being at work, and smart office capabilities. With 74% of businesses using a hybrid work model, employees expect flexibility and safety when they come into the office.
There will be a baseline expectation for employees to have access to these amenities in the office:
Reserved desks
Reserved meeting rooms
Collaborative spaces
Individual workstations
Wellness areas
Dining options
Safety protocols
6 Ways Workplace Design Strategy Impacts Employee Retention
Workplace design is far from a superficial business expense to be handled by a designer alone. It requires the expertise and opinions of several strategists and teams within an organization along with third party vendors.
Investing in workplace design strategy is a smart business decision for companies that are focused on employee retention and pays itself off in the reduced hiring costs, improved employee satisfaction, and overall company performance.
1. Office design and amenities affect company culture.
Is your workplace somewhere that people feel comfortable? Are there spaces to make every employee feel welcome and able to participate fully in your organization?
Research from 2018 revealed that 35% of workers would turn down a job if the work environment and company culture wasn't a match for their preferences.
For example, — are your meeting rooms set up for simple room reservation and hybrid meetings? If not, your in-office workers may opt for in-person collaboration, and fail to include remote team members due to difficulty in setting up a video meeting in the office.
Strategically prioritizing inclusive office design and amenities encourages utilization of office spaces, which increases overall employee happiness and job satisfaction. This directly impacts productivity and innovation. When individuals are set up for success, they can focus on their work and personal growth.
2. Office expectations have changed due to the hybrid work model.
In a hybrid work model, many employees will choose to adopt a flexible work schedule or move to areas with a lower cost of living that have a longer commute. Due to the dynamic nature of workplace needs, which can shift on a daily, weekly, or seasonal basis, there can be a level of unpredictable attendance in the office. By implementing a workplace analytics platform, workplace strategists can create systems to understand employee behavior and optimize on the basis of their work patterns, setting them up for productive work.
3. Flexible work and agile workplaces have changed employee expectations.
71% of employees expect their workplace to have a flexible design. Many employees are interested in choice-based working styles where they can opt for reserving an individual workstation, meeting room, or collaborative space. Investing in the tools to enable smart room and desk reservation improves the employee experience in the hybrid office.
4. Turnover rates remain high and employers need to stand out among competitors.
According to the Bureau of Labor Statistics, the turnover rate in the U.S hit a recent high in 2021 at 57%. Hiring is costly and time consuming, and happy employees beget more happy employees.
Remember, all employees' expectations have changed over the past two years, not just new hires. Evaluating how existing employees feel and how they use spaces is just as important as optimizing the work environment for hiring purposes.
5. A positive work environment leads to improved retention.
What defines a successful workplace or work environment? Office utilization is a good indicator. Output is another good representation of how the workplace impacts employee performance. For organizations that have multiple locations, analyze which office spaces are the most used, then dig in to why. Use a combination of office space surveys and workplace data to uncover opportunities for optimization and improving workspaces.
6. Workplace wellness is a top priority for today's employee.
84% of companies offer workplace wellness programs, company initiatives dedicated to employee well-being and supporting healthy lifestyles, physically and mentally. In the wake of the COVID-19 pandemic, workplace wellness has fast become a rising priority for employers.
Workplace wellness can look like wellness spaces, fitness areas, meditation rooms, gym memberships, healthy food choices, coaching programs, or flexible scheduling. When employees are free to live their lives in harmony with their work schedule and office design, they are better equipped to be invested in their work when it's time for work. And better set up to be invested in home time when it's time for home life.
Office spaces are as powerful as the workplace strategists who design them and optimize them. When a workplace is designed to serve the needs of its employees at the current moment, it is using its square footage to its full potential.
Learn more about workplace strategy and design and its impact on employee wellbeing here.
For more strategies to optimize the workplace for employee retention, take a look at the State of the Hybrid Workplace Report and learn more about employee expectations and workplace trends in 2021.