Why Companies are Investing in Office Sensors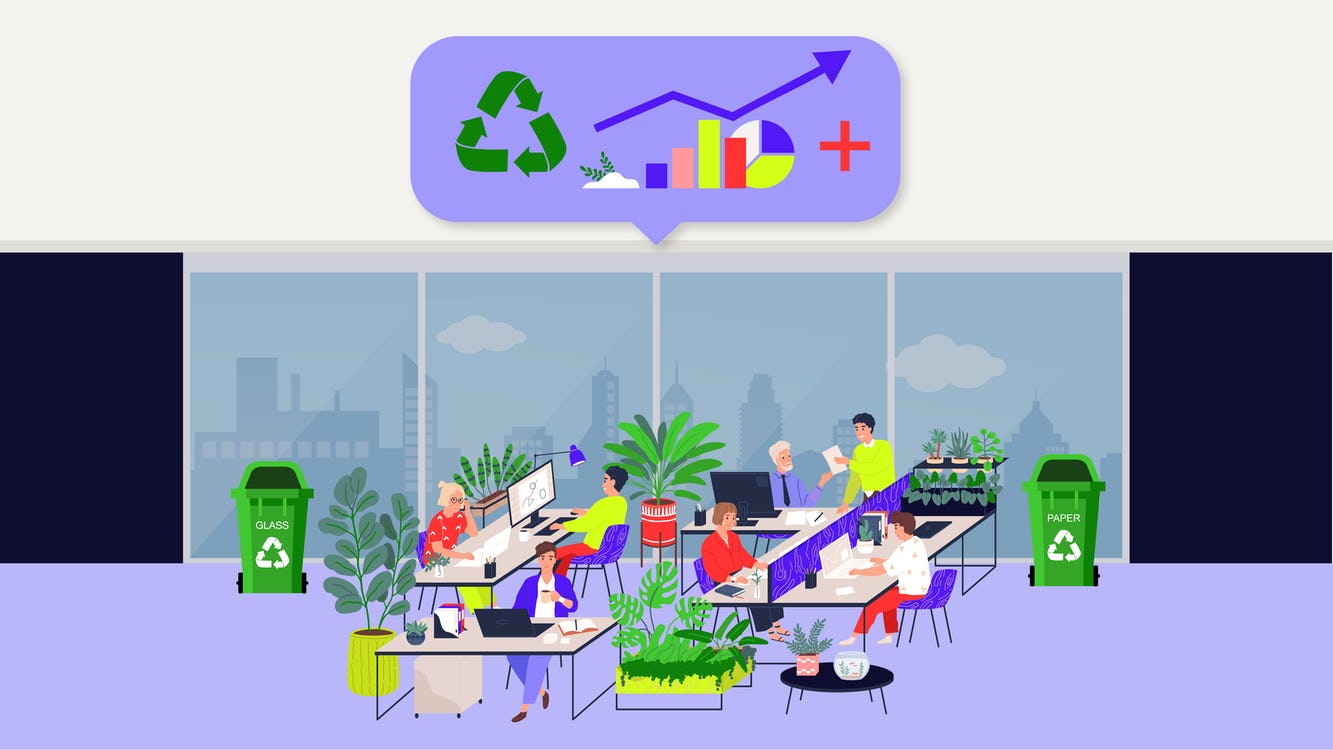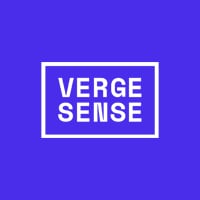 VergeSense is the industry leader in providing enterprises with a true understanding of their occupancy and how their offices are actually being used.
How Sensors Help Build More Collaborative, Responsible, + Efficient Office Spaces
Companies are at a precipice when it comes to how they will operate their buildings and office spaces moving forward. Amidst the pandemic, the climate crisis, and an increasingly hybrid workforce, organizations are taking a look at their corporate real estate portfolio and asking themselves, How can we do better?
"Doing better" includes serving employees in a more tailored, intentional way, committing to reducing the company's carbon footprint, and right-sizing real estate portfolios to be more efficient.
As companies think through the ways that they can make changes to adapt to the needs of their employees and stakeholder expectations, they are turning to smart technology, specifically smart sensors that capture data that CRE leaders need to make informed workplace strategy decisions.
Companies need to invest in smart tech and sensors to maintain safety, stay competitive among other employers, and use an agile workplace framework in a time of digital transformation.
How can IoT sensors be used in the workplace?
IoT (Internet of Things) or "smart" sensors are devices that leverage machine learning and artificial intelligence to monitor occupancy and space utilization. These include different types of occupancy sensors that monitor desk, building, room and floor utilization, and are integrated with desk and room booking software to make workplace activity transparent to employees.
Sensors can be used in the workplace to:
Optimize the employee experience by providing actionable data to analyze employee behaviors, and guide smart office design geared toward collaboration and activity based working
Reduce energy consumption by providing data for smart cleaning and smart building management
Direct corporate real estate strategy by enabling access to data on building occupancy and space usage across the CRE portfolio
Increase office use and meeting room use through integrations with room booking technology
Plan for and address unpredictable attendance in the workplace through the collection of real-time occupancy data
Types of Sensors Used in the Workplace
Vision Sensors
BLE (Bluetooth Low Energy) Beacons
PIR (Passive Infrared) Sensors
PIR Desk Sensors
Door-counting Sensors
Lighting-integrated Sensors
Read more about the types of sensors used in the workplace.
How can companies choose the right workplace sensors?
When deciding which sensors to invest in for your workplace, first think about what you're trying to monitor in your office. Are you hoping to fuel analytics to pull insights on the employee experience, thus finding areas for improvement? Are you investing in new corporate real estate and re-examining your existing portfolio of assets?
Once you've evaluated your goals for sensor technology in the workplace, you can begin to evaluate types of sensors available and factor in how they integrate with your existing office ecosystem.
Why are companies investing in IoT sensors and smart office design?
Many companies have turned to sensors in the workplace as a way to improve the return to office experience for employees. With connected IoT sensors, companies can use workplace data to improve office cleaning, promote social distancing, and update office design to better serve the ways employees use them. And all while maintaining employee privacy.
Other organizations, like JLL, corporate real estate leader, have been creating dynamic workplaces using IoT sensors and office data since long before the pandemic. Companies who understand the value of engaged employees and the changing ways that people prefer to work have capitalized on data-driven real estate and workplace design strategies, and seen the results firsthand.
Here's why companies are choosing to invest in IoT sensors and a workplace strategy founded on smart office technologies.
Productivity
When employees have spaces that fit their needs, they use them to be more productive. Take meetings, for example. 34% of scheduled meetings are no-shows, which can leave highly sought-after meeting rooms unused for large amounts of time.
When you combine sensors with your meeting room booking app, your employees can take advantage of meeting rooms freeing up if the meeting is a no show— automatically. The same thing goes for being able to reserve a desk or workspace for the day, a smart office booking system can improve productivity and increase use of office spaces.
Environment and Sustainability
In a time of climate crisis, companies need to take an active role in reducing the carbon footprint and committing to sustainability efforts. JLL, a VergeSense partner, has been able to achieve LEED Platinum designation by utilizing energy efficient lighting, VergeSense occupancy sensors, air filtration systems, and smart lighting.
Real-time monitoring of employee behavior using occupancy sensors can impact building energy consumption by 40%.
"There are a lot of certifications like WELL, LEED and BREEAM around green buildings. Providing a healthy and compliant workplace goes into measuring indoor air quality, temperature, humidity, CO2 levels, and more using sensors. I am super excited that our new sensor capabilities will enable us to report a rich environmental data set."
Youri Wildeman, Head of Business Development in EMEA on Sensors and Sustainability in the Workplace
Building Efficiency
When companies use sensors and occupancy data to adjust spaces and square footage per employee, they reduce the amount of unused, unnecessary, or improperly used space. Using real-time office data, companies can reinvest in meeting rooms, rethink employee-desk ratios, and improve building management. Companies like Deloitte have been able to optimize the use of square footage per employee by 50% using workplace sensor technology and data, while maintaining employee satisfaction and productivity.
Employee Happiness and Job Satisfaction
When employees are able to access workspaces designed with them in mind, they are more satisfied, happier, and engaged in their role.
Employees seek specific, tangible features in their company's workplace, which affect happiness, productivity, and job satisfaction. Here's what employees expect from their company's office space:
87% of employees want healthy workplace benefits like wellness rooms and ergonomic seating
93% of tech industry workers report they'd stay at their company longer if offered workplace wellness features like standing desks
Employees who work in corporate spaces with "natural features" see a 15% increase in wellbeing, a 6% improvement in productivity, and feel 15% more creative
Employee Collaboration
Occupancy sensors reveal employee collaboration trends, enabling workplace strategists to update office design to accommodate more collaborative work. VergeSense research revealed that there has been a 15% YoY increase in employees using collaborative spaces, despite an overall decrease in office utilization. As a result, access to collaborative spaces in the office that are bookable and have the capacity to support hybrid meetings is requisite in 2022.
Additionally, by combining real-time occupancy data with meeting software, meeting rooms are more available and can be booked or released based on real-time room usage.
Smart Real Estate Decisions
CRE leaders have a new appreciation for data in a world where the traditional office is no longer an employee expectation. By transforming workplaces into collaborative, smart and data-infused spaces, companies are able to optimize for employee engagement, comfort and productivity.
The impact of using real-time occupancy data on CRE investment is significant. When a biotech company in California with a 30-building campus that spanned 4,000,000+ square feet invested in VergeSense smart office sensors, they were able to optimize their spaces. The result of their data-driven right-sizing efforts? A 30% increase in use of office spaces.
"Healthy Buildings"
John Macomber, Senior Lecturer at Harvard Business School has done research and published work on "Healthy Buildings" and explores the ways that indoor spaces affect performance and productivity. Healthy buildings are graded based on "health performance indicators" that can be measured by sensors in the workplace, like VergeSense. Macomber discusses that investing in healthy buildings with high air quality and wellness standards can improve employee health and reduce health care costs for companies.
Read more about Healthy Buildings and the business impact of workplace wellness.
3 Companies Using Sensors in their Smart Offices + Why
More and more companies are turning to IoT sensor technology to build smart offices that are equipped for efficient, sustainable operations.
Rapid7
Rapid7, a leading cyber security company based in Boston, Massachusetts, has 14 offices worldwide and is rapidly expanding their workforce. Rapid7's executive team wanted to analyze how their office spaces were being used, what was working, and where they could improve. By incorporating VergeSense occupancy sensors, Rapid7 is able to leverage utilization data to optimize their workplace strategy. They have maximized the employee experience and improved business outcomes by using data to test out various employee experience projects.
"Part of our reason for installing the sensors was to deliver a new workplace to our employees. We can adapt based on real data." Jamie Kinch, VP Real Estate & Workplace Experience, Rapid7
Fresenius
Fresenius, a healthcare solutions company with 67,000 employees, was in a corporate headquarters of over 400,000 square feet. Recognizing that a majority of this space was "real-estate bloat," they turned to VergeSense's occupancy monitoring sensors to restructure their real estate portfolio. In under six months, Fresnius's occupancy data allowed them to terminate the lease for one building that was only being used at 20% capacity, saving them $6 million in annual real estate costs.
JLL
JLL is a global corporate real estate organization that uses the latest technology and data-driven strategies to support their clients. They also use data to guide their own CRE strategy. As part of an initiative to improve the human work experience and unlock productivity at work, JLL implemented more than 600 VergeSense workplace sensors across their corporate offices and now uses real-time occupancy data to manage their 150K+ of square footage, creating dynamic workspaces for their employees.
The workplace of the future is connected, smart, dynamic and extremely agile. By equipping office spaces with IoT sensor technology like VergeSense, companies are telling their employees that they are investing in the employee experience and constantly working to improve engagement with corporate spaces.