How to Leverage Data to Design Hybrid Offices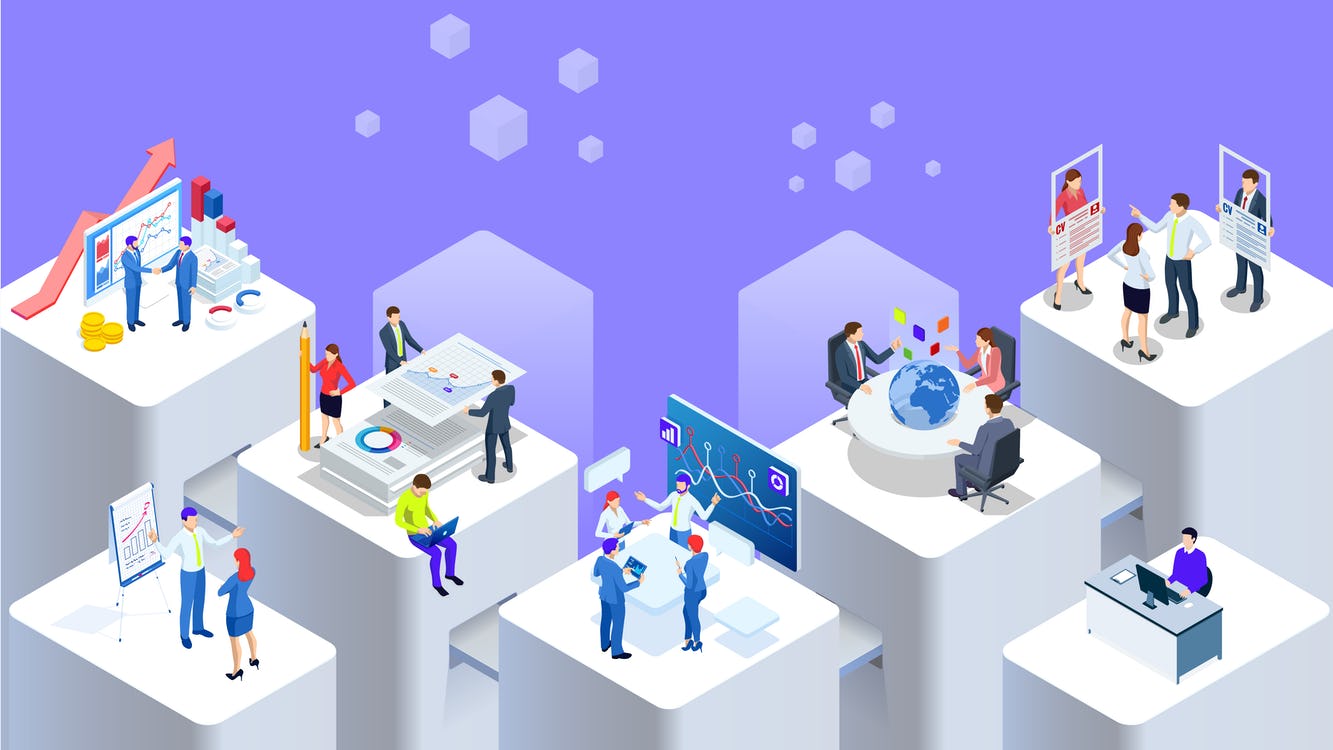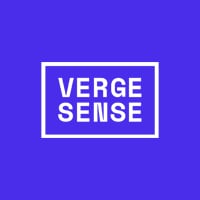 VergeSense is the industry leader in providing enterprises with a true understanding of their occupancy and how their offices are actually being used.
The return to office transition poses an opportunity for corporate real estate managers and business leaders — to transform their facilities into hybrid office spaces better designed to support the return of their evolved workforce. Employee needs and expectations have changed over the past two years, and will continue to change. The workplace needs to adapt alongside these new employee priorities to accommodate the present workforce.
Effectively transforming office space requires a thorough investigation of workspace utilization and employee behavior data. Such data allows teams to monitor how facilities are used, on which schedules, and in which quantities. Workplace data can be used to inform any and all optimization decisions with real-time insights to guide strategy. And not using this data comes with a cost — real estate represents the second largest expense for most organizations, and without data-backed decisions, enterprises risk the ROI of CRE investments.
A comprehensive understanding of the way spaces are being used is the foundation for a proactive approach to office redesign. Read on to learn how you can leverage workplace analytics to redesign your office and support the needs of your hybrid workforce.
What is a hybrid workplace?
A hybrid workplace is one where employees split their time between working remotely and working on-site. Hybrid workplaces adopt any one of a variety of flexible models, such as:
Allowing all employees to work on independent flexible schedules.
Designated departments work fully on-site and other departments are fully remote.
Each team creates their own hybrid schedule based on their current projects.
Intentional workplace design for hybrid teams improves the employee experience.
How Hybrid Work Influences Office Design
Just as fully on-site work and remote work require different amenities and resources from employers, hybrid work is also a completely unique structure with its own requirements. Don't make the mistake of trying to force hybrid work practices into on-site amenities without making changes.Instead, plan for analyzing and updating spaces based on current use and needs of a hybrid workforce.
Hybrid work entails a specific set of space demands and employee office needs that vary in complexity depending on the initial design of the space.
For example, it is not efficient to assign hybrid employees to operate out of traditionally fully on-site workspaces. As hybrid teammates, they need to be able to communicate with their remote collaborators from the office without disturbing their coworkers. Such requirements lead to the designing of designated hybrid team huddle rooms, dedicated workspaces rewired with video conferencing technology, and flexible meeting spaces.
Additionally, hybrid work requires the use of more smart office tech tools such as room and desk booking software or in-office apps that help employees seamlessly navigate the office space regardless of how often they work on-site.
How to Use Workplace Data to Design Hybrid Offices
Transforming the office into a hybrid workplace requires data. In order to make sustainable changes to the workspace that effectively support hybrid employees, business leaders need to develop a comprehensive understanding for how their facilities are used.
Using these strategies, you can begin using workplace data to redesign the office to better support hybrid work.
1. Allocate space needs based on office utilization reports.
There are many ways to gain insights into how office space is actually being used: two of these are office space surveys and a workplace analytics platform. With office space surveys, company leaders can hear from their employees directly about their workplace expectations, desires, and preferences to ensure that the changes being made are desirable to your workforce.
Use surveys to collect feedback on workplace tools and spaces. QR codes are an easy way to distribute survey links throughout physical office spaces.
Workplace analytics reports show how office space is physically being used at any given time, on any given day. With real-time data, strategists can evaluate workplace reports like smart building management reports, occupancy reports, office usage reports, meeting reports, and other custom analytics.
By analyzing office utilization based on the combined power of analytics and surveys, you can efficiently and more accurately allocate space needs to ensure that your office is right-sized to support all your employees.
2. Designate collaborative and individual workstations based on office occupancy data.
Analyze office occupancy data to clearly identify employee behavior trends. Start by monitoring occupancy data over a designated period of time. Analyze occupancy, capacity, popular dates and times, and times where spaces aren't being used.
For instance, if office occupancy data shows that the hybrid meeting rooms on the fourth floor are consistently operating at 90% capacity while the individual workstations down the hall go unused for most of the week, transform those individual workstations into spaces that support hybrid collaboration.
3. Improve the hybrid work experience with integrated workplace tools.
Meetings are a key part of the hybrid work experience, as well as day-to-day logistics like reserving a desk or ensuring building safety and capacity before commuting.
To improve the hybrid work experience for all employees, leverage a workplace analytics platform like VergeSense to optimize:
Meeting room booking software— to streamline the meeting scheduling process for on-site team members.
Workplace experience software— to control access to office spaces, book desks in real-time, and manage the return to office.
Room reservation software— for booking event spaces or meeting rooms.
Facility management software— to allow building managers to operate their facilities more efficiently.
Workplace operations platform— to conduct space planning, improve building efficiency, and combine workplace tools.
4. Regularly analyze CRE data to evaluate geographic office space needs.
If hiring has spiked in a given geographical area more than 50 miles away from your headquarters, that could be a sign that it's time to start looking into establishing satellite office space or partnering with a coworking space. Maybe the majority of team members who used to work out of your city headquarters took the pandemic as an opportunity to move to the suburbs. If so, downsizing could be in your future.
Optimizing your office spaces to support hybrid work requires regularly taking a holistic look at your CRE data to lookout for employee locational trends and patterns. To start the process today, here is A Beginner's Guide to Right-Sizing Your Corporate Real Estate Portfolio.
Hybrid Office Design Statistics for 2021-2022
To assess how your hybrid office redesign compares to your peers, take a look at these top hybrid office statistics for 2021-2022:
Transitioning the office into a hybrid environment takes a dedicated effort and a comprehensive analysis of how your workspaces are being utilized, and a regular review to see how employee behaviors are changing.
To ensure that you are collecting the right data to guide your office redesign to better support the return of a hybrid workforce, schedule a demo with VergeSense.