The Office Isn't Dead, It's Evolving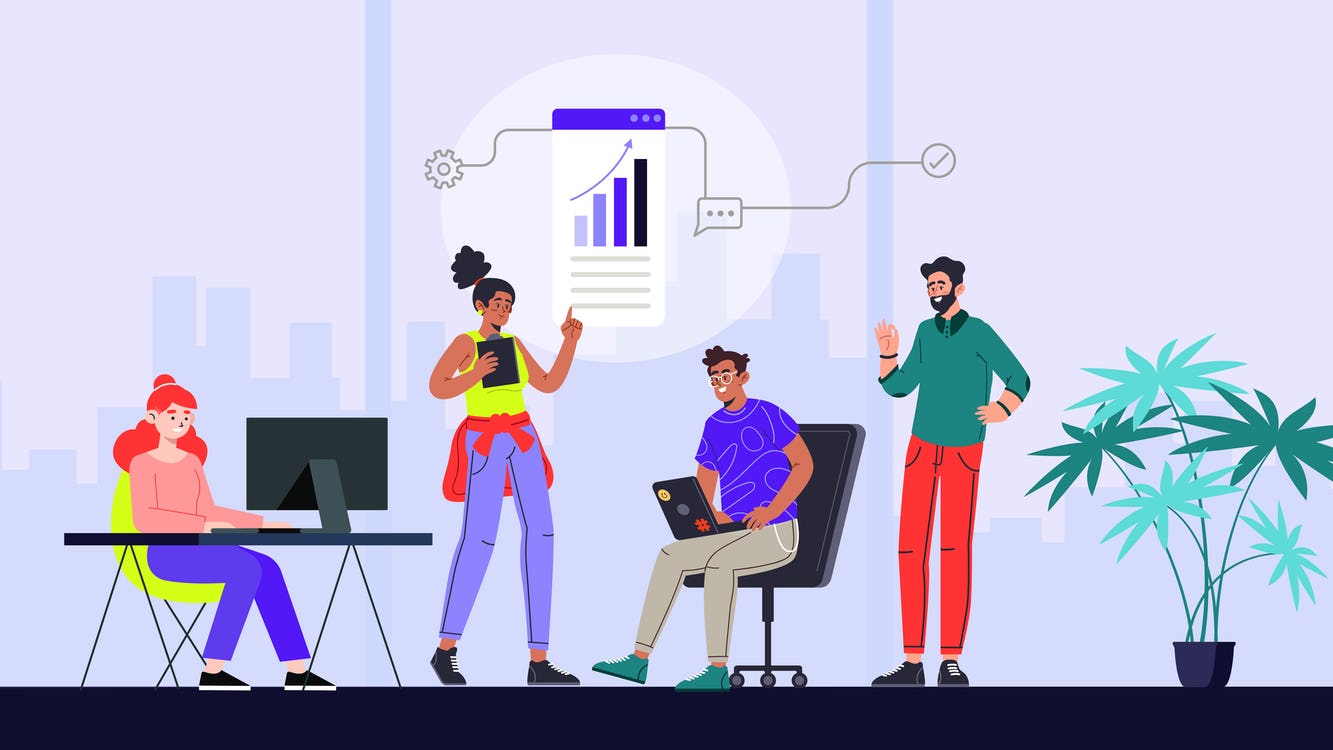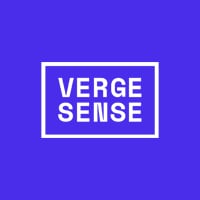 VergeSense is the industry leader in providing enterprises with a true understanding of their occupancy and how their offices are actually being used.
When COVID forced everyone to work from home, headlines screamed "death to the office" and "Is the office obsolete?" A year and a half later, we're finding physical offices have not shuttered and instead leading companies have used the moment to diversify (and expand) their corporate real estate mix, transform their space design strategies, and accelerate pre-existing modernization plans.
And while COVID and the subsequent shift to hybrid work is perhaps the biggest driving force behind this transition, the trend of agile, more flexible office spaces has actually been set in motion for years. Pre-COVID it was already known that corporate real estate was going underutilized. Back in 2019 we were already finding that through our analysis of 10 million square feet of office space, the average utilization rate for an office was only 27%, down 13% from the year before.
Let's take a closer look at how the modern office space has changed and will continue to evolve in 2021.
How Office Spaces are Changing
When Okta announced their new Dynamic Work initiative and focus on allowing for more flexible work lives for their employees, they were hardly the first company to shift to hybrid work. However, it was their wholehearted embrace of the flexible future of work that stood out among the other, more reluctant companies shifting to remote work. Learn about office of the future technology and how it is reshaping our workplaces.
According to Okta, transitioning to flexible schedules and more flexible office spaces instead of a singular headquarters was a long time coming.
"Urban unaffordability, global competition for talent, advances in cloud technology, and workforces driven by Millennials and Generation Z are just a few of the factors that have been propelling us toward where we are now, throwing out our old notions of 'business as usual' and searching for more flexible and modern alternatives," Okta wrote in a statement announcing their embrace of remote, hybrid, and flexible work.
Okta isn't the only leading company to announce new progressive workplace policies either. Atlassian has recently revealed that even though they are allowing all of their employees to work from home in perpetuity they are still proceeding with the building of their new flagship building in Sydney.
When asked about what led to what appears to be a conflicting decision, Atlassian chief executive and co-founder Mike Cannon-Brookes said that the decision was made in order to offer their employees true flexibility in where they work from each day. "We will need to provide office spaces for some employees and some people will work from home. This is about choice and it's about [changing] norms," he said. "We need to serve both audiences [those working from home and from the office] well, so we are still going to have offices in physical spaces."
The Future of Corporate Real Estate
At this point, it's clear that the future of work, office space, and corporate real estate is flexible. According to Gartner, without continuous investment in the people, the processes, the physical environment, and technology, it is impossible to create a truly high-performance workplace.

When we forget about the primary function of an office space: to shelter and provide a productive environment for our teams, we lose sight of what it means to create a workplace for the people. And if there's anything that this past year has taught us about corporate real estate, it's that adaptability will be rewarded every time. Let's take a look at ways the industry is evolving to make way for more flexible and hybrid workspaces.
The Rise of Satellite Offices
When COVID ushered in the great remote work migration, one thing became abundantly clear— we would never revert directly back to our old workplace systems and schedules. For companies with massive headquarter offices, this meant pivoting away from having one main office and toward a collection of smaller satellite offices balanced out by the use of flexible leases, remote work, and coworking spaces. The best part is, due to the rise in popularity in flexible spaces in recent years— they've grown about 25% annually over the last 5 years— the market is already prepared to handle this shift.
An additional reason for the popularity of a hub-and-satellite approach to office space is ongoing health concerns held by employees. For those who felt safe and secure working from home over the past year, some employees may not be ready yet to dive right back into life at the office. Office space decision makers even expect the percentage of time worked within main and satellite offices to decline by 12% and 9% respectively in coming years.

In response to this decline, work from home is expected to increase to 27% of time worked. Ultimately, creating stable office spaces is about remaining in-tune with your employees' needs. If their needs are for more flexible schedules and workspaces, it is your responsibility to meet those needs by offering more choices for where and how they work.
Another benefit of shifting to satellite offices is the option to diversify your employee base across a greater geographical area. Gone are the days of being required to only hire those who live within a commutable distance to the office. Instead, remote work allows companies to expand their recruitment efforts unbound by locational restraints and hiring norms of yester-year. Such as, the previous held belief that talent resides in big cities.

During COVID, 27% of adults in the U.S. considered moving homes, 43% of which are millennials leaving cities for the suburbs and more rural towns. While many of these workers will continue to work from home, to offer more choice in where they work organizations are leaving their primary office spaces in big cities and replacing them with satellite offices that are smaller and more distanced than ever before.
The Creation of Peak Performance Workplaces
At this point in the return to work process, more and more employees are opting out of their 9 to 5 in-office schedules and instead choosing to work on more flexible schedules that allow for an increase in remote and hybrid work policies. But what about the employees who missed working from an office in 2020 and were looking forward to that return? To accommodate the return to office of these employees, organizations need to acknowledge that although their employees are returning to the office, their needs and workplace expectations have changed over the past year-plus of remote work.
To best support this return, transform your existing office space into a place that is set up to support your newly hybrid and flexible teams. Lean into the current structure of your office and reimagine it to support collaboration, productivity, and employee health. For example, there is expected to be a shift in focus toward more collaborative rooms designed to promote creativity, over the classic cubicle-heavy and individual design of past office layouts.
For organizations allowing for ongoing remote and hybrid schedules who will be seeing fluctuations in the daily population of their office spaces, reimagining existing office space to support the return to office has allowed for an increase in physical space per employee. Office space per employee has decreased to about 194 square feet per worker in recent years after a steady decline. However, due to the rise in remote work, over the past year the office space per-employee has skyrocketed to 750 square feet per employee on any given day, depending on exact rates of remote and in-person work.
With all of these office space changes coming into play seemingly all at once, many organizations are finding it difficult to decide which plan of action is best suited for their company. Let's run through some of the top real estate trends that you can begin working towards today to better accommodate your newly flexible workforce.
Corporate Real Estate Trends
More flexible workplace policies allowing for increased remote work means companies can downsize their physical office space, saving real estate costs in the process.
By embracing satellite offices companies are now allowed more flexible recruitment options and a new lease on the hiring process.
Offering choices to your employees is key for maintaining high retention rates. Offer remote and in-person schedules to all employees to optimize productivity and employee happiness.
For those employees returning to the office, remember that their needs for the workplace have changed and evolve your office to accommodate their hybrid communication and collaboration needs.
Reimagine the office to increase creativity and productivity, like by redesigning huddle, meeting, and conference rooms as well as individual workspaces.
The future of office space has been trending toward the increasingly flexible in more than one way, but when organizations remain in-tune with workplace trends they will be able to continuously embrace any transition that comes their way. To stay up to date on the latest corporate real estate trends, visit VergeSense Innovations.