The Growing Demand for Sensor-Powered Smart Offices in Europe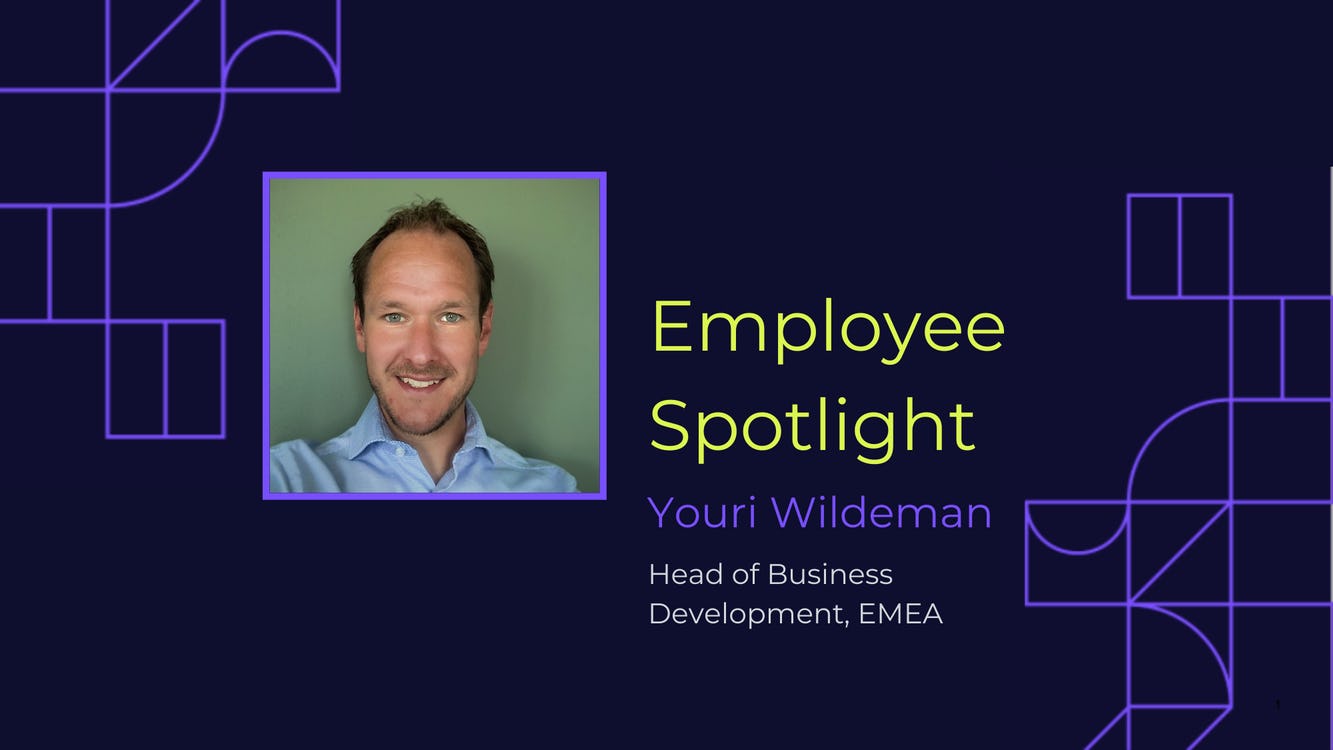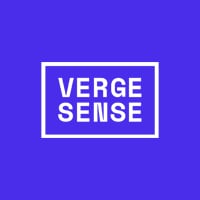 VergeSense is the industry leader in providing enterprises with a true understanding of their occupancy and how their offices are actually being used.
With 30,000 sensors deployed across 30M SQFT of office space, VergeSense has quickly emerged as a predominant provider in the burgeoning workplace sensor market since launching in 2017. As our mission continues to empower global companies create agile workplaces, enhance the employee experience, and optimize their real estate portfolios, we are pleased to announce the appointment of Youri Wildeman as Head of Business Development EMEA.
Youri joins the VergeSense from Dutch proptech firm Lone Rooftop, where he served as Head of Global Business Development. With deep knowledge and experience in the EMEA market and the trends and behaviors that drive workplace innovation, VergeSense is excited to have him on board to grow the company's presence in these regions. Furthermore, it's looking forward to adding his passion for the power of data-driven workplaces to the VergeSense team.
We chatted with Youri to get his perspectives on the workplace's future in the EMEA, how employee behaviors differ between regions, and how CRE executives are leveraging workplace trends to optimize their real estate portfolios. Here's our conversation!
Why did you join VergeSense, and how did your career path lead you into this role?
Youri Wildeman: I've worked in software marketing, sales, and partnerships since the beginning of my career, but I moved into the smart building industry about five years ago when I started working for an Amsterdam startup called Lone Rooftop that provided space utilization analytics. My role was to help them grow in EMEA first, and after that, in the U.S.
They were predominantly focused on using WiFi analytics to gain insights into portfolios and spaces' performance, which is where I learned that there is immense value in occupancy analytics for CRE teams. In addition to these more high-level insights, I also witnessed this shift where enterprises and large organizations sought more granular insights. They wanted more detailed and accurate real-time data on how their spaces were performing in order to optimize space over time and work on a variety of use cases.
Working in the same industry towards a common goal, I came to know the VergeSense team very well and was super impressed by the company's products, the team, and growth, which I found unprecedented. To think of where VergeSense stands in this industry after just three years is very impressive.
I think my role here fits me very well because I like to make an impact and establish something sort of from scratch. While VergeSense has a pretty significant and robust footprint in the U.S., we're now beginning to develop some critical footprint across the EMEA and APAC regions. It's an exciting opportunity to grow our customer base and work with partners to drive sales.
Have you noticed a difference in how not only the office, as well as workplace data, is utilized in EMEA versus in the U.S.?
YW: EMEA is a massive region, but I think from a geographical point of view, some areas and some countries are behind the curve, while others are ahead of the curve. So if you specifically look at the more mature markets for smart buildings and using sensor data, I think the UK, the Nordics, Switzerland, and the Netherlands are the most advanced. They have already started to introduce agile working environments for some years now. As these workplace strategies are implemented at scale, they need to know how their spaces are being used and how they move from assigned seating to a more flexible or activity-based working setup with desk sharing ratios across the portfolio.
Where dynamic working in these countries probably started five or six years ago, the U.S. is playing catch up and has only begun driving digital transformation projects in the last three years or so. Meanwhile, like Germany and France, others are more in lockstep with the U.S. and are making many changes as we speak.
But across the board, we're now seeing that the pandemic has accelerated the demand for this type of data. Work-from-home is now a substantial part of the workplace mix, and that means the office's role will change significantly.
Now companies ask themselves, 'how much space do we really need in the post-COVID workplace?', so portfolio optimization will remain a critical use case. Simultaneously, organizations are looking at desk booking solutions and introducing more collaborative space types to support their new workplace. Automating these processes and measuring how new space types are used will determine the success of these upgraded workplaces.
On top of that, new use cases have been introduced to ensure a safe re-entry into the office, such as monitoring covid compliance and measuring the social distancing between co-workers in the office. So, for us, that has spiked interest over the last half a year or so. And I see that now in EMEA as well.
How do you see the future of work playing out post-COVID in Europe? Will workers want to return to the same office, or will there be an increase in hubs where workers can work closer to home?
YW: As touched on in the previous question, the workplace mix going forward will probably consist out of 2 or 3 days working from home. If the pandemic taught us one thing, it's that you don't have to sit behind a desk in the office to get the job done.
Also, keep in mind that in many European countries, people are highly reliant on public transport for their commute. If not traveling by train or metro, employees spend hours in traffic to get to the office in major metros. People don't want to go back to that situation every single business day.
That said, we're clearly seeing that - while the initial uptake of working from home during the lockdown was positive and productive - we've reached this saturation point where people are getting a little tired of it. When you're on your twelfth Zoom or Teams call of the day, you're exhausted.
You start to miss connecting with people in person, meeting colleagues face-to-face in the office, and collaborating with other workers. So more and more, we're hearing employees express their desire to go back to an office.
If you look at it from the angle of Corporate Real Estate teams, I think some larger organizations will start looking into how they can best shed some space while providing a dynamic workplace experience. They will consolidate in some areas as they introduce desk sharing ratios, and they probably need less space across the full portfolio. The office's role will be more than ever around collaboration, project work, team meetings and fostering innovation. This means that there will be a variety of new space types introduced to support your various activities throughout the day.
As one of VergeSense's first boots on the ground in Europe, what do you think is the key to building its presence from the ground up?
YW: As a company, we focus mainly on large enterprises, organizations with over 5000 employees with a global footprint. And we have a good understanding of who those companies are in EMEA. My focus is mainly on the UK, Nordics, Germany, France, Switzerland, and the Netherlands. We're actively planning to expand our team in the region to better support our customers. Lastly, we spend a lot of effort on further strengthening our partner ecosystem in EMEA.
We have a significant partner landscape and enable an ever-growing number of integrations in the smart building ecosystem. This includes closely partnering with service providers like JLL, or integrating with IWMS systems such as Serraview, iOFFICE, and Trimble. Then, there are many employee-facing apps that integrate our data to improve smart office features such as room and desk booking. There are many opportunities for other companies to consume our data into their applications.
Given the interest in sustainability, do you think that having a sensor that can capture both environmental data and occupancy data is something that especially resonates in Europe?
YW: I think so. There are a lot of certifications globally and more regionally like WELL, LEED and BREEAM around green buildings. Providing a healthy and compliant workplace is something we are increasingly focused on as well. And that goes into measuring indoor air quality, temperature, humidity, CO2 levels, and so on.
When it comes to actively measuring your offices' indoor climate, a few years ago, I mainly saw POCs that were spun up. However, today it's a category on its own that is here to stay. Therefore, I am super excited that some of our new sensor capabilities will enable us to report a rich environmental data set.
What excites you most about your role as you look towards 2021?
YW: VergeSense has tremendous growth plans globally, including EMEA. This takes real commitment and means that we are looking to add many different roles across the region to serve our customers and partners best. Customer success is essential. Bringing in new partners, onboarding new customers, and expanding our presence and footprint to help our clients achieve their use cases is super exciting.
COVID is forcing companies all around the world to rethink their workplaces. 2021 will be a year where VergeSense will play a big part in first ensuring that people can safely reenter the office and secondly re-defining the overall workplace strategy. It has never been more critical to measure space utilization across all space types accurately. It will be an exciting year!
Thank you, Youri!
YW: Thank you!
----
Want to learn more about VergeSense can help you? Set up some time with Youri for a private consultation.