The True Cost of Wasted Space | VergeSense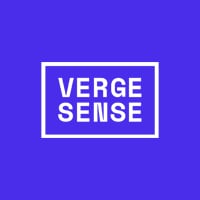 VergeSense is the industry leader in providing enterprises with a true understanding of their occupancy and how their offices are actually being used.
CBRE's 2022 commercial real estate outlook report shows promise for office space use — but the growth in employees returning to the office in 2022 is complicated by massive amounts of new construction. The report revealed that 87% of employers plan to use a hybrid work approach, and that the office vacancy rate has hit its highest level since 1993 due to the increase in hybrid work and the 53 million+ square feet of new office construction.
As workplace strategists look for new ways to optimize operations and cut costs, real estate is an obvious place to start. Commercial real estate costs are rising year over year. As a result, trends in corporate real estate include infrastructure upgrades to maximize use of space, the addition of technology in the workplace to support hybrid and flexible work, and companies choosing to lease property so they can adjust real estate in a more agile way.
With the growth in hybrid and flexible work, companies have begun to realize the impact of unused or underutilized spaces on the bottom line. If employees aren't using spaces like they were before, where should those funds be reinvested? How can spaces be reimagined to serve the needs of employees today, not employee needs and expectations from two or three years ago? Since trends and employee behaviors will continue to change, it's important for businesses to implement strategies that allow them to adapt with confidence. Companies can explore options like movable walls and multipurpose spaces to stay flexible for the future.
The cost of poor space management can be exorbitant, especially for companies that don't have a definitive workplace management strategy. When facility managers, people operations teams, and leadership teams work together, they can improve the workplace to provide a better employee experience while reducing overhead costs on an exponential scale.
Let's explore why spaces are being left unused, and what that impact looks like for organizations with physical office spaces large and small.
Wasted Office Space Costs Companies in the US $300,000+ Per Year
When you consider that an average U.S. business has about 100 employees, and companies allocate about 150 square feet of office space per employee, you can assume an average office size of around 15,000 square feet.
To buy or lease 15,000 square feet, and pay for utilities, maintenance, and operations costs for an office space of that size is over $600,000 per year (using the figures below). Since companies aren't tracking 50% of their space utilization due to inadequate space management planning technology, they are wasting over $300,000 per year on unused office space.
Ways to Uncover Wasted Spaces and Associated Costs
To ensure every square foot of office space is being used and appreciated by employees, companies need to have a strategy for analyzing the use of space, and adjusting that strategy over time. If workplace space management conversations only happen once a quarter or once a year, employee behaviors and preferences can change leaving strategy decisions to lag behind.
Here's how workplace strategists and facilities managers can discover areas of the office that aren't being used effectively, and find out what the impact looks like to the company budget and bottom line.
1. Leverage occupancy intelligence
Occupancy Intelligence is how workplace, real estate, and facilities teams gain a true understanding of how and when their portfolio and spaces are actually used so they don't have to compromise between reducing cost and improving employee experience in a world where occupancy is increasingly dynamic.
True understanding = people count + active occupancy + passive occupancy
Understanding people count and active occupancy only provides half the picture. The other 50% is made up of passive occupancy, which is when common objects are occupying your spaces, indicating that they're being used - just not by a human being.
To make the critical decisions around portfolio and space optimization, you must have a true understanding.
2. Analyze utility costs
Workplace attendance patterns are changing. Without analyzing utility costs, you may be paying for services that aren't used by your employees. Review Wifi usage, energy and lighting, and other utility costs over time to reveal areas where you can cut back.
3. Compare employee satisfaction and turnover data across locations
Hiring and retention are employers' top concerns in a competitive job market, and turnover costs are extremely high. It can cost up to twice an employee's salary to replace them. By reviewing offices and their turnover and employee satisfaction data, you can see where high-performing buildings have the best ROI, and which ones need to be updated or removed.
How to Find Opportunities for New or Updated Spaces
Finding opportunities to update spaces or right-size your workplace starts with understanding employee behavior and preferences. And workplace optimization relies on accurate data.
To find areas for updating, subleasing, or repurposing:
1. Review employee surveys and qualitative feedback on the workplace and its amenities
2. Analyze spatial data to find areas with low occupancy and high occupancy rates
3. Explore space utilization data over time to find trends and patterns, then make adjustments accordingly
How can companies use office space more efficiently?
Effective use of office space requires accurate data. When workplace strategy is founded on inaccurate data, it can lead to costly mistakes and unhappy employees.
For example, let's say you send out a survey asking employees how often they prefer to work from the office and what types of spaces or amenities they would like to use. Employees may optimistically think they'll come in 3-4 days per week, but during the summer, they actually come in 1-2 times per week, and always on Tuesdays, Wednesdays, and Thursdays. If you had planned space based on surveys alone, you'd be left with unused spaces on some days, and overcrowding on others.
But without surveys, employee behavior patterns may not reveal the whole picture.
Here's how to accurately combine qualitative and quantitative workplace data to make workplace space planning decisions and adjust corporate office spaces.
1. Analyze space use in real-time
Real-time occupancy data is critical for space planning. Using wireless sensors that protect employee privacy, workplace strategists can access dashboards that show detailed occupancy data, down to the neighborhood, floor, or building level.
Analyze space use by looking at active occupancy rates, passive occupancy rates, and overall capacity.
2. Design creative, functional workplaces that meet employee needs
Companies are experimenting with more creative office spaces, like employee lounges, wellness areas, and training classrooms. Did you know that the shape of your conference room tables can have an impact on employee productivity and comfort?
3. Provide multiple workplace options
Some employees prefer to work in a quiet, library-like environment, while others prefer a more collaborative, social environment. Use meeting room and desk booking software to facilitate hybrid and flexible working.
4. Create a frictionless work experience
Encourage attendance at the workplace. Update infrastructure, facilities, and technology to prevent hassles associated with the office, like having no desks available, or not having food options available nearby for commuters. Creating a positive work environment helps ensure office space utilization.
Maximize the Employee Experience While Cutting Costs
Employee preferences for the workplace will continue to evolve and present challenges for facilities managers and workplace strategists. But with the right data and space management plan, companies can create right-sized, efficient office spaces that work for employees, improve the bottom line, and help protect the environment.