Why Employees Will Choose Smart Offices in a Post-Pandemic World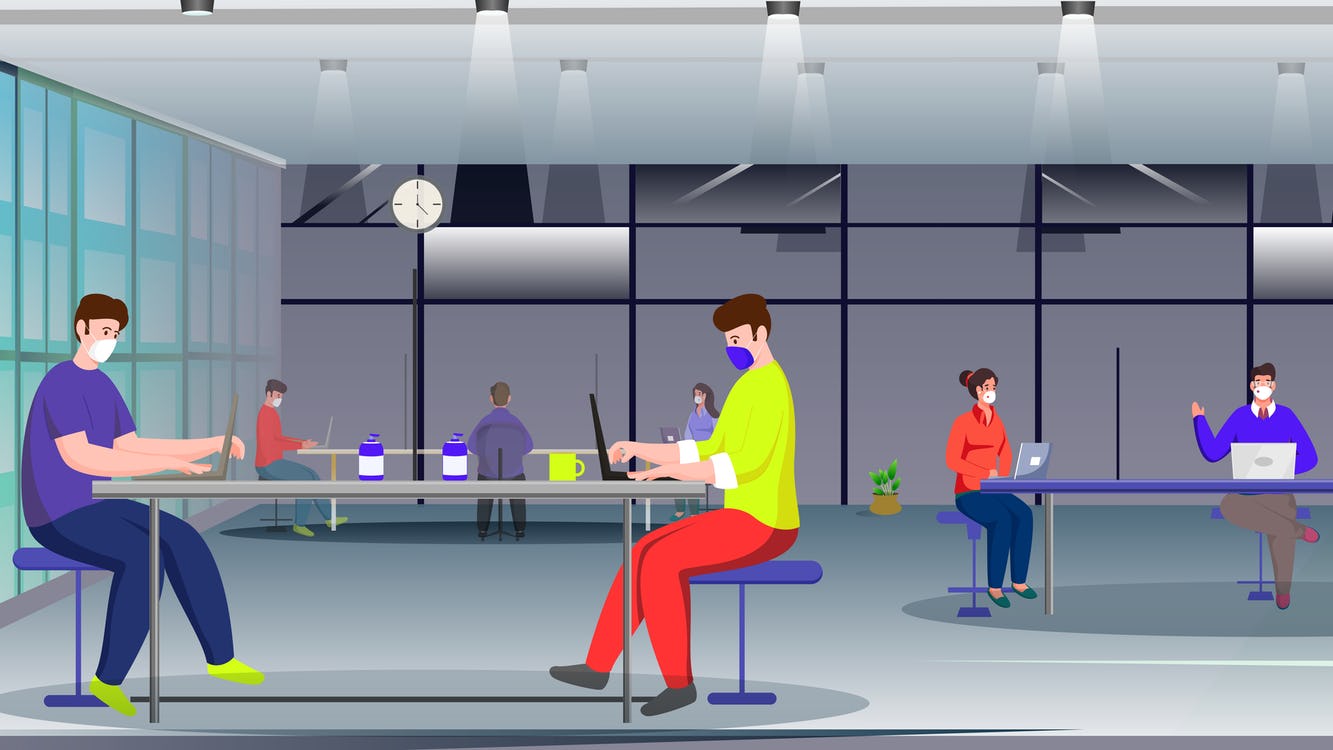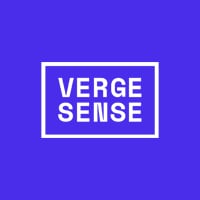 VergeSense is the industry leader in providing enterprises with a true understanding of their occupancy and how their offices are actually being used.
In response to ongoing workplace transformation efforts, workplace strategists and CRE leaders are collecting data on workplace utilization and occupancy in order to better understand how the office is being used to create an efficient workplace strategy.
Most importantly, the future of the workplace is about ensuring employees feel safe, comfortable and engaged. This is often through the implementation of smart office equipment and technologies. One in five employers want to implement ways to monitor the workplace to better provide for their employees, and the majority of companies are planning to incorporate technology to improve productivity in their offices.
Exploring why employees will choose smart offices in a post-pandemic world will assist HR leaders and workplace strategists in prioritizing employee health, safety, and productivity. As organizations strategically update office planning and design, draft out hybrid workplace policies, and use workplace analytics platforms like VergeSense to optimize for collaboration and the employee experience, they are improving employee comfort and productivity and driving growth.
What Is a Smart Office?
A smart office utilizes Internet of Things-enabled technology to improve the workplace. With an ever-increasing number of physical devices now connected to the Internet, data and information is being shared more easily than ever before. This allows for the creation and introduction of smart office tools like sensors, detectors, and connected apps, helping employees to navigate the workplace in a more efficient and safe manner.
Employee Statistics on Comfort & Safety in the Workplace
Workplace health and safety is a top priority for many businesses in the post-pandemic era. Here is some current data on employee comfort in the workplace and opportunities for CRE leaders and workplace strategists to improve office facility safety.
Cleanliness
A clean, safe and sanitized workplace should be on the minds of all HR and CRE leaders and workplace strategists when considering employee comfort, workplace safety, and post-pandemic office planning.
It's expected that 66% of employees will prioritize workplace wellness over their current work from home environment come 2022. With this in mind, ensuring cleanliness in the workplace will help to build trust and confidence in the office.
Companies need to instill proper signage, send frequent, detailed communications, and create health and safety policies to ensure employee comfort at work.
Hybrid Possibilities
As the implementation of smart technology in the office is becoming more and more prevalent, workplace safety must incorporate hybrid workplace policies. 52% of American employees indicated a preference for hybrid work, with the flexibility to continue working from home while simultaneously clocking in at the office.
As of 2021, 74% of employers are offering hybrid work for their employees, creating flexible options.
How the Delta Variant Changed Return to Office Planning & Office Design
The Delta Variant has altered many companies' attempts in planning a frictionless return to office.
Companies need to have a strategic, data-backed plan to quell any anxieties surrounding the Delta Variant. A workplace that disregards the concerns and expectations of its employees, or worse, defaults to pre-pandemic company policies that may not include hybrid work options, runs the risk of decreased employee retention.
40% of recently polled workers fear disengagement from the workplace if their employer decides on a mandatory return to office. The majority of these survey participants are prepared to resign and seek an alternative, agile work environment.
The Delta Variant caused companies to rethink return to office planning, day-to-day office operations, and workplace health and safety. When plans can change quickly and without advanced notice, workplace strategy teams need to be equipped to make real-time data-driven decisions.
Increased Subleased Office Space
The Delta Variant has led to more subleased real estate, as unpredictable attendance has led to a more dedicated understanding of space needs in a more granular way. When companies understand their office utilization, they can reallocate spaces accordingly. In San Francisco, there is currently eight million square feet of office space available, presenting an opportunity for organizations to restructure their corporate spaces.
Other cities around the world continue to experience a similar phenomena. Office spaces in Sydney, Australia fell to 4% occupancy in August 2021, when compared to 33% in August 2020, leading companies to reconsider their real estate portfolio distribution and sublease unused office space. Subleasing unused corporate spaces is valuable as a flexible way to adjust office space allocations while giving workplace analytics teams time to find the right balance of facilities. Subleasing can also save companies nearly $45 per square foot of corporate office space costs.
5 Ways to Implement Technology to Improve Employee Comfort
Enterprises are seeing the potential in technology to improve comfort at work, with 65% of businesses investing in smart building technology and enablement tools.
By collecting data via smart technology like occupancy sensors, HR leaders and workplace strategists are able to assess and close the gaps associated with employee wants and needs and access real-time office data, improving both the office environment and culture.
1. Create Platform-Centric Environments and Learning Hubs
Holding space and creating opportunities for collaboration and learning within a data-driven workplace, not only adds quality to your employees' in-office experience, but also has the potential to improve employee engagement and job satisfaction.
By utilizing analytics to determine workplace improvements, such as the VergeSense Workplace Analytics platform, companies are given the tools to re-imagine and redesign the physical workspace.
This also allows team leaders to identify constraints and realign with the purpose of in-office amenities, maximizing the utility of office space for workplace events in learning hubs or classrooms that improve the employee experience like business speaker series, workshops, and employee development and training seminars.
2. Use Workplace Analytics Platforms to Allow for More Employee Flexibility at Work
In 2021, an optimized office design is synonymous with agility.. With many in the workforce now accustomed to the rhythm and fluidity of a remote workstation, this same fluidity should be replicated within the realm of smart offices.
The implementation of a flexible workplace design using office analytics not only allows for employees to access multiple options for work style, but also offers real estate strategists the chance to track employee space preferences. Flexibility might include allowing employees to move around the office, incorporating more flexible furniture, as well as occupying both individual and collaborative areas for work.
3. Include Employee Perspectives when Optimizing Work Environments
Addressing employee needs and expectations is merely one way to improve the office experience. Optimizing workplace environments is also effective in unlocking the productivity of workers.
Collaborating with employees on workplace improvements by making data available and transparent evokes a more inclusive environment, while making agile seating and workstations manageable and efficient. As workers are able to view what workspaces and desks are available for use, this minimizes the risk of double-booked, or worse yet, empty spaces, as well as eliminates potential confusion and competitiveness among employees (i.e. why an employee is allotted a specific desk space).
4. Improve Data Collection with Wireless Sensors
Improving the employee experience involves more than just collecting feedback. You also need the right technology in place in order to fully gauge the comfort level and performance of employees in a smart office.
Metrics that track the number of people coming and going from the office, analyzing the purpose and usage of each room in your office, as well as employee workspace and lounge engagement, can all provide valuable insights for your office space, while identifying areas throughout the office where improvements and reinvestments can be made.
Utilizing VergeSense's AI-powered smart sensors with Signs of Life technology companies can collect real-time occupancy data and discover insights that drive workplace optimization. By connecting the right space with the optimal time of day, this creates a frictionless work experience while encouraging productivity.
5. Incorporate Real-Time Health & Safety Monitoring
A smart office today will need to account for social distancing protocols, detect occupancy limits in real-time in order to decrease chances of overcapacity, and monitor indoor conditions related to room temperature and humidity.
VergeSense offers HR leaders these capabilities and more, with its E105 sensor providing real-time data on office conditions such as humidity and air quality every 30 seconds. Smart Cleaning Reports also provide information on most frequently used spaces throughout the office floor plan, allowing for increased cleaning of over-utilized rooms.
In a post-pandemic world, workplace strategy teams need to have the smart office tools in place to collect and analyze workplace data. Real-time workplace data gives leadership teams certainty and the data-driven insights they need to improve the employee experience, guide strategic return to office plans, and ensure health and safety in the office.