The Rise of Multipurpose and Community-Oriented Coworking Spaces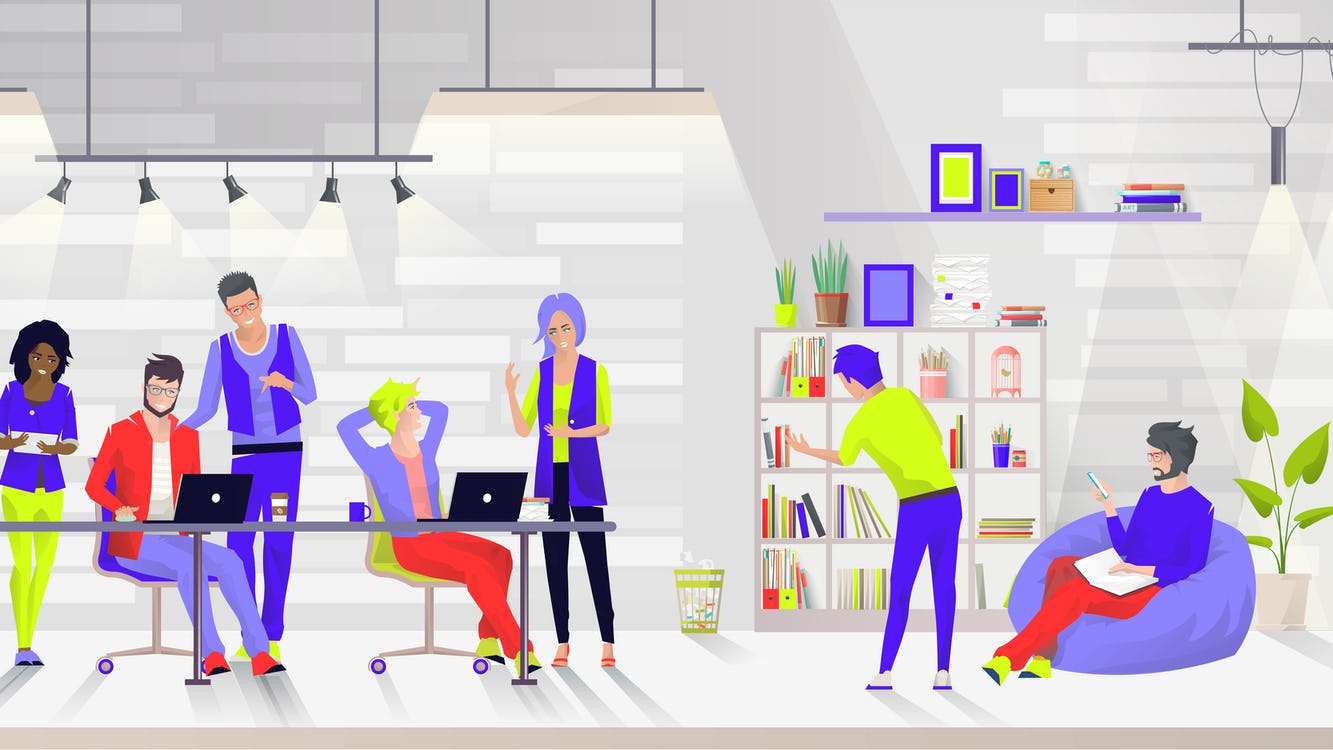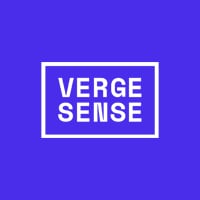 VergeSense is the industry leader in providing enterprises with a true understanding of their occupancy and how their offices are actually being used.
Coworking spaces have evolved alongside the modern employee. Designed to support workers' needs, these flexible spaces have adapted over time to serve as independent workplaces outside of the home office, a useful way for businesses to commit to a temporary location prior to establishing a more permanent office, and a central location for young startups to use as a launch pad. As employee expectations have changed, so too have coworking spaces.
When the first official coworking space in the United States opened in San Francisco in 2005 it was designed with a simple purpose in mind — to exist as a space that offered the freedom of working independently within a community structure.
From that moment on, the coworking industry has experienced monumental growth, with nearly 19,000 coworking spaces opening worldwide in 2019. By the end of 2024, that number is expected to more than double, with the industry projected to include over 40,000 coworking spaces across the globe.
However, the coworking industry has not seen only blue skies. The pandemic and subsequent work from home orders forced coworking space owners to rethink the purpose and the future of coworking spaces. In a post-COVID-19 world, coworking spaces are expected to serve as more than incubators for startups, collections of individual workspaces, and flexible workplaces for companies in need of temporary office space. Learn about office of the future technology and how it is reshaping our workplaces.
Workplace Trends from 2021
The ongoing rise in popularity of coworking spaces is a direct response to the global emphasis on flexible work. As the modern employee continues to become more autonomous, their workplace needs must evolve alongside them.
Here are key workplace trends that emerged in 2021 that will have a lasting impact on the future of coworking and multipurpose spaces:
An emphasis on employee wellbeing, ranging from the creation of on-site fitness centers to the transition to natural lighting in workspaces.
The rise of smart office technology and workplace analytics tools to monitor employee behavior and workplace usage.
More flexible daily routines for individual employees, based on their specific responsibilities and job requirements.
The transition to a virtual training and onboarding process that is regularly updated to reflect the most recent policy changes.
An emphasis on data-informed leasing decisions to optimize office utilization.
For more insights into how ongoing workplace trends will affect the future of work, download VergeSense's State of the Hybrid Workplace Report.
How Corporate Real Estate Portfolios are Becoming More Flexible
The rise in development of coworking spaces is a result of overarching structural change happening in the CRE industry. Just as employees are searching for more flexible workspace options, business leaders and facility owners are looking for ways to add flexibility to their portfolios.
Office spaces are historically single purpose, but the recent years have seen a rise in multi-purpose workspaces that can serve many employees in many different ways, rather than offer individual employees a single workspace option. Office designs now include smaller, contained meeting rooms or huddle rooms in addition to large conference rooms to support agile, collaborative work.
In the future, companies will continue to invest in multi-use spaces. Data from the State of the Hybrid Workplace report finds that office utilization of collaborative spaces has increased by 50% this year, with the new space planning ratio settling at one collaboration space for every two desks (down from the previous six desks for each collaboration space).
Building a flexible real estate portfolio of the future comes down to how well CRE leaders are able to anticipate the needs of their workforce.
Related post: The Post-COVID Future of Corporate Real Estate Portfolios & Workplace Utilization.
The Coworking Space Boom
The coworking industry is undoubtedly experiencing a surge of growth. Despite COVID-19 slowing overall growth, the coworking industry still grew by 2% in 2021. These spaces are expected to rebound in full force, with projected growth to $13.35 billion during the 2021-2025 period.
What is driving the coworking space boom?
In 2020, when the majority of company headquarters and satellite offices were closed due to COVID-19, coworking spaces were a necessity for professionals who needed a secondary location to work from outside of their home offices.
Even before the pandemic, the rise in distributed teams and global organizations hiring outside of their zip code led to an increased demand for available desks, offices, and meeting rooms that could be rented on a short or long-term basis.
In addition to the increase in demand for coworking spaces, there has been an evolution of the spaces themselves. Once viewed as flexible workspaces for emerging companies and self-employed individuals to utilize on a needs-based schedule, coworking spaces were expected to serve as communal workspaces for one organization — now, they serve multiple individuals, companies, and purposes.
When the workforce's expectations and needs changed, coworking spaces did the work of evolving their service to better support the modern employee and population at large. They have evolved into multi-purpose and community-oriented spaces that are as flexible as the workers they serve. Now, coworking space users can work as independently as they'd like, while having the option to participate in the community elements of coworking as well.
The Future of Coworking Spaces
The future of coworking spaces is flexible. Coworking spaces can elevate productivity and give new meaning to autonomous work. Many coworking spaces are committing to sustainability initiatives, hosting community programs, implementing technology to simplify booking and appeal to workers who may be in town for a short period of time, and partnering with local eateries to establish a full-service facility.
Here are three coworking space designs that will shape the future of the industry.
1. Multipurpose Spaces
Multipurpose coworking spaces — such as WeWork, Workbar, and Spaces — make efficient use of real estate by using the facility for different purposes at different hours of the day, and offer flexible spaces for people to work from anywhere. In addition to offering traditional coworking spaces such as individual bookable desks, phone booths, and meeting rooms from 9-5, this facility is available for rent for locals to host workshops and events that can be attended by members of the space and/or of the local community in the evenings.
2. Niche Coworking Spaces
While multipurpose spaces are designed to fulfill a wide breadth of needs, niche coworking spaces focus their design on supporting the needs of a predetermined select subset of workers and serve as a place to network or recruit new employees.
Niche coworking spaces can be designed to offer support to any demographic or subsection of culture, including:
3. Community Spaces for Gathering
A sense of community is innately ingrained in the coworking space industry, as it brings people together and can help people meet others in their area outside of their work life. To further support a local, community-driven mindset, coworking spaces have begun transitioning from facilities to support the individual employee, to places of gathering.
Community spaces are ideal for groups of like-minded creatives, brainstorming entrepreneurs, and start-ups looking to work together in a flexible environment. Such spaces should be designed to include facilities such as meeting rooms wired to support hybrid collaboration, creativity spaces, and multi-functional event spaces.
The future of coworking spaces and the future of workplace design go hand in hand. All parties are in search of how to achieve the same thing— ultimate flexibility, and a productive, comfortable work environment.
To take a chapter out of the coworking playbook and make your office a more flexible work environment, incorporate collaborative spaces and agile workplace strategies. Learn more about flexible, data-driven workplace design for today's employees.