Generation Z in the Workplace: What Employers Should Know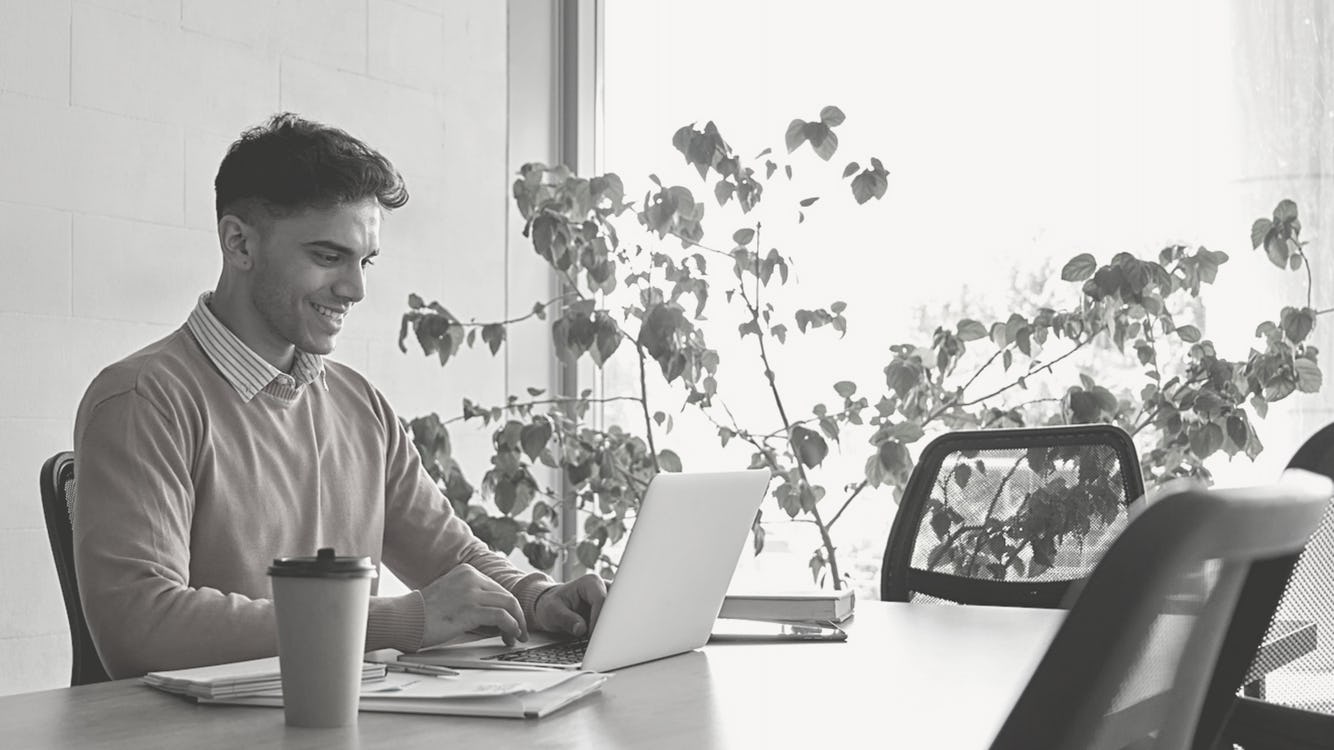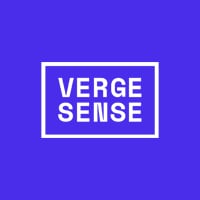 VergeSense is the industry leader in providing enterprises with a true understanding of their occupancy and how their offices are actually being used.
With a new generation comes a new perspective on work, and Generation Z is already an undeniable force in shifting corporate culture.
By 2025, Gen Z employees will make up 27% of the workforce, bringing their expectations and values with them. Many of these employees will have experienced the shift to hybrid work during the earliest years of their career, meaning that employers will have to meet a certain level of flexibility to retain their best talent.
It's essential for business leaders to know exactly what their Gen Z employees expect from the workplace and how to build programs that promote transparency from their first day.
How Gen Z Is Changing the Workplace
Understanding the needs and experiences of a new generation will help build a culture that leads to retention and productivity. Generation Z work values include an emphasis on work-life balance and diversity and inclusion.
Who is Gen Z?
1996 was the last birth year for millennials; anyone born after 1997 is considered a member of Gen Z. And they represent the most diverse generation to enter the workforce.
4 Things Gen Z Employees Value in the Workplace
In the era of flexible and hybrid work, Gen Z has the freedom to choose their own adventure when it comes to who to work for.
Gen Z employees tend to evaluate companies based on their morals and values — and how they enact them — encompassing everything from diversity and inclusion initiatives to mental health benefits.
Gen Z isn't just posting about this preference on LinkedIn. They're backing it up with action. Only 19% of Gen Z would work for companies that don't share their values. And 51% of Gen-Z consumers ensure a brand aligns with their values before making a purchase.
What does this mean for your company? Gen Z's work values indicate that they'll gravitate toward socially conscious, transparent companies that practice what they preach. The values-driven approach from this new generation will require your business to take a deep look into how you're creating a diverse, equitable, and inclusive environment.
1. Work Flexibility
Gen Z wants to have complete control over their professional journey and career.
After witnessing or experiencing the Great Resignation, this generation (and millennials) have proven they're not afraid to walk away from companies that don't share their values or can't meet expectations around how to work.
The demand for a flexible workplace is rising. In a Deloitte survey, flexibility and adaptability were the employee traits deemed most critical to success — showing that businesses should also display those traits to retain the best talent.
The proliferation of remote work due to the pandemic gave Gen Z leverage around building a hybrid future. Remote work brought increased workplace autonomy, so it's no wonder that this generation is questioning 8-hour workday norms and opting for the ability to work from anywhere. As long as they can get the work done, why shouldn't they be allowed to do it with a degree of flexibility — and without having to pay for the costs of commuting every day?
2. Stability and Balance
Younger workers are pushing back on "hustle culture". They've witnessed the massive burnout, unhappiness, and stress that comes with it. Gen Zers are demanding a better work-life balance, and they're not afraid to find a workplace that will meet that need. Job transitions are up 80% year-over-year for Gen Zers, 50% for Millennials.
Gen Z is willing to work hard, but also wants a life outside of work. There might be fear from leadership that that sentiment translates to "I want to work less."
However, when leaders establish trust with Gen Z employees, that balance looks like employees working when they feel the most productive and therefore getting more done. And work-life balance is good for business, because rested employees with the confidence that they can take care of their work and themselves are the employees that are most likely to stick around.
3. Complete Transparency and Trust
Work-life balance, flexibility, and company values are only part of a winning employee engagement strategy, and won't succeed without transparency. A company can make lofty promises, but without thorough action to bolster those claims, and communication about choices made in the process, your Gen Z employees will be left unimpressed.
Trust impacts every element of your business. So taking steps to be transparent with your entire staff, not just Gen Z employees, will only benefit you long-term.
Transparency starts with leadership. In order to attract Gen Z talent, you have to invest time and resources into creating a transparent workplace that showcases how to level up within your company and what actions are being taken to support your value claims and equity initiatives.
The easiest way to do this is to keep employee-first initiatives as the priority. By valuing your employees' values and progress, you are building a great foundation for further transparency in other aspects of your company.
4. Opportunities for Growth
Gen Z is highly motivated to advance and grow their careers, with 76% seeing skill-building as the way to get there. Peer coaching programs are a great way to attract Gen Z talent and develop their skills.
More than 8 in 10 Gen Z professionals would leave their company if they didn't feel they had adequate career advancement opportunities. Employers and leadership teams should dedicate programs to internal talent development and skills and training.
Providing professional development opportunities can help your Gen Z employees, who are new to their careers, discover the opportunities that interest them the most, while becoming more valuable to your organization.
How to Manage Gen Z in the Workplace
Whether you're thinking about managing Gen Z in the office or remotely, keep the following factors top of mind.
1. Gain feedback from Gen Z workers through employee surveys and panels
The best way to know what Gen Z wants? Ask them. Employee surveys and panels with leadership are great ways to establish transparency within your organization. You get to learn what Gen Z wants from management, and they get an insight into what leadership is prioritizing.
2. Invest in technology, including recruitment tech
The office perks of foosball tables and free coffee are no longer deciding factors for Gen Z. They're looking for more meaningful perks that actually improve the day-to-day employee experience, and that starts from the earliest stages of the recruitment process. Gen Z candidates will have little patience for a job application with terrible UX that makes them input the same information half a dozen times.
Improving on your recruitment tech will also help you identify and attract the employees with the skills you're looking for.
Workplace optimization data can also be beneficial in identifying employee behavior trends and office design preferences. And when managing Gen Z, transforming your workplace into a company that's fit for the modern workforce will help encourage employee engagement and collaboration.
3. Make meaningful connections
The top three attributes Gen Z looks for in a manager are trust, support, and care. None of these can happen without making meaningful connections.
Management should be well-versed in relationship building, whether it's through virtual events or in person. Gen Zers are comfortable living a very online existence, they're digital natives who grew up with the internet: 40% of employees report that they would consider quitting their job if they were required to return to the office full time. That's why it's vital to establish flexibility even within your team buildingteambuilding exercises.
Virtual relationship building may have disrupted how the corporate world operates. Still, research has also shown that virtual career events can level the playing field for people of color, women, LGBTQ+ employees, and people with disabilities. There is a psychological safety to being online for many people because it can counteract bias or behaviors that prioritize more outgoing individuals.
4. Establish social impact initiatives
Gen Z is looking for a meaningful and rewarding workplace culture. Providing a supportive employee experience that initiates connection-building while acting on values will establish trust within your company.
Social impact initiatives should be connected to your company's mission and the values of your employees. Salesforce does this well with their volunteer program. Social programs are a chance to showcase who you are while giving back to your community and your people.
Because Gen Z is highly committed to social responsibility, having these initiatives built out will help with recruiting and retention.
5. Develop a strategy for employee wellness
Mental health is a top concern for Gen Z. Your workplace wellness programs should support your employees in a way that improves both health and productivity.
Gen Z employees are also more likely to use wellness programs than previous generations, so the time you spend building a strategy will have a significant return on investment and can help retain employees for longer.
What Gen Z Wants from Employers
Gen Z employees want their work to be meaningful. Developing company values and programs that fit what Gen Z is looking for is impossible to fake. Your company only stands to benefit by doing these things to prepare for this new generation of workers.
Transparent company values, work-life balance, wellness programs, and flexibility start with leadership. Here's how leaders at Fortune 500 companies are retaining top talent.