Evolving from remote to hybrid working: is your workplace ready? | Pointr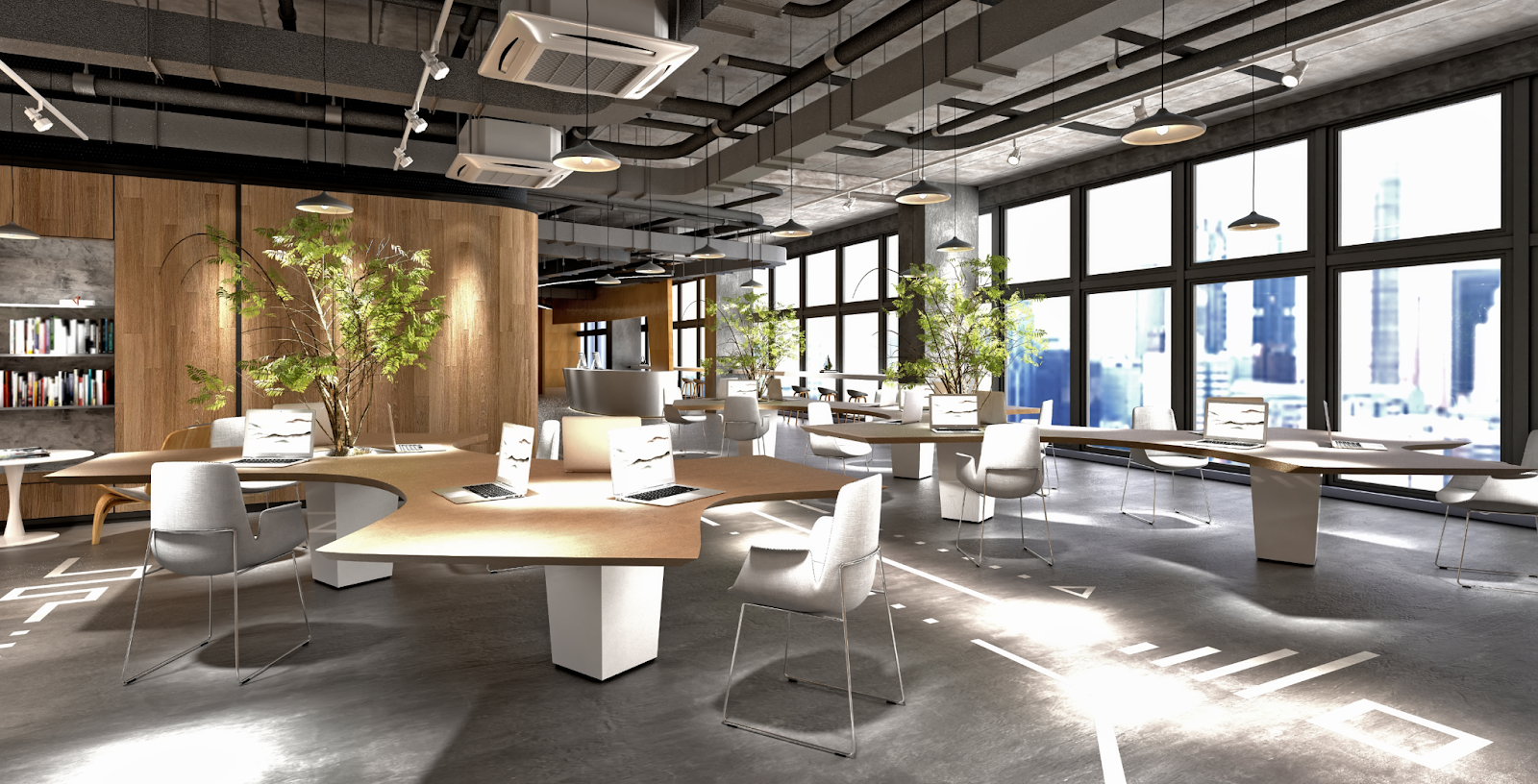 This article has been contributed by Pointr, an indoor location technology for smart buildings.
Following the pandemic, the anticipated 10 year-roadmap for the future of work occurred in just two. What was expected to be a gradual process has accelerated rapidly and has forced businesses to adapt accordingly.
Accenture's recent report found that 83% of respondents desire a hybrid work environment. While some companies are reverting to their old ways, 66% of global business decision-makers are considering a workspace strategy that enables hybrid work.
This article delves into how Microsoft, Google, Amazon, and LinkedIn are adapting their return-to-office playbooks to hybrid work and how location technology can enhance the hybrid workplace experience.
What is hybrid working?
In a hybrid work environment, employees have the flexibility to work from both home and the office, either on fixed days or with complete flexibility. This creates a more dynamic office with greater interaction between staff and allows companies to reduce their real estate commitments by implementing technologies like hot-desking or meeting room booking systems. However, it is crucial to have robust systems in place to avoid overbooking and to ensure effective collaboration among team members.
Microsoft & Google: Flexible Futures
Microsoft and Google have both embraced hybrid working, with Google planning for most employees to work three days per week in the office and 20% remaining fully remote, and Microsoft adopting a hybrid strategy and providing employees with technology tools to navigate remote and hybrid work environments.
Both companies are exploring new workplace solutions such as multi-purpose workplaces, hot desking, and hybrid meeting spaces. As a pioneer in the field, Microsoft has launched a connected workplace platform that coordinates work locations and modernizes the office with intelligent technology, including location technology, to optimize the workplace for changing needs. These efforts signal a likely move towards a more modern, hybrid workplace environment.
Amazon: Adjusting to More Flexibility
Amazon CEO Andy Jassy announced that employees would be required to return to the office three days a week in the spring of 2023, marking a shift back to an office-centric culture. However, as more workers seek greater flexibility, it is inevitable that Amazon will need to adapt to a more flexible workplace model. While health and safety concerns were previously a primary driver of flexible work policies, it is now clear that employee sentiment plays a larger role in this trend.
LinkedIn: Fully Remote, Hybrid-Enabled
LinkedIn adopted a new hybrid work model during the pandemic, using analytics data to gain insights into how employees use office spaces and improve their experiences.
As a result of the hybrid model's success, they've redesigned their HQ to accommodate the hybrid work model, reducing traditional workstations by 40% and replacing them with flexible co-working spaces that cater to each team's specific activities.
Rethinking the office space of the future: how technology can help
The workplace is evolving into a flexible and adaptable environment that combines in-person and remote collaborations. Companies like Microsoft, Google, and LinkedIn are using intelligent technology to create a more flexible work environment.
To develop a successful long-term hybrid work strategy, identifying the challenges and investing in the right technologies is key. Location technology can act as a foundation to enhance services in the era of hybrid working.
Here are some use cases enabled by workplace technology, such as location services, to facilitate a smoother hybrid work experience and deliver insights to create a long-term strategy for the workplaces of tomorrow.
Indoor-outdoor wayfinding: Help your employees find their way to their desks, meeting rooms, and even parking lots.
Large campuses can pose significant challenges to employees, particularly those new to the facility. A primary goal of hybrid work models is to make resources quickly accessible and easy to find. Accurate indoor-outdoor wayfinding and user-friendly digital indoor maps can help employees easily navigate and access resources when they come to the office, making their workday more productive and efficient.
Enhance your desk and room booking with indoor positioning systems
In a hybrid work model, fixed seating plans and assigned supplies are no longer necessary. Instead, flexible meeting rooms and hot-desking are becoming the norm. With a reliable indoor positioning system, you can create accurate hot-desking and room allocation systems, along with navigation solutions that can guide employees and visitors to their designated spaces with ease.
Location sharing for more dynamic collaborations
In a hybrid work model, employees tend to work and collaborate in more casual areas with comfortable seating, making the traditional meeting room less important. To facilitate ad-hoc meetings in this environment, an indoor location-sharing tool can be useful. By enabling accurate indoor location-sharing within the campus, employees and visitors can easily find each other and arrange meetings flexibly and dynamically.
Complete peace of mind for employers and staff
When incorporating technology into the workplace, safeguarding data privacy and security is critical for both employers and employees. It's vital to choose a technology that complies with standard data policies such as GDPR and CCPA and ensures that data isn't shared without user consent.
Enhance your workplace experiences by combining real-time location with your end-user experience platform, IoT devices, and indoor location technology.
Conclusion
Hybrid working is expected to become the new standard. Workplace technology can facilitate this shift, from hot-desking to smart parking and ad-hoc collaboration. Modern campuses are already embracing tech-enabled office spaces to improve employee experience and cost effectiveness.
The original article can be found here on Pointr's webiste.