Everything You Need To Know To Manage And Automate Your Spaces Today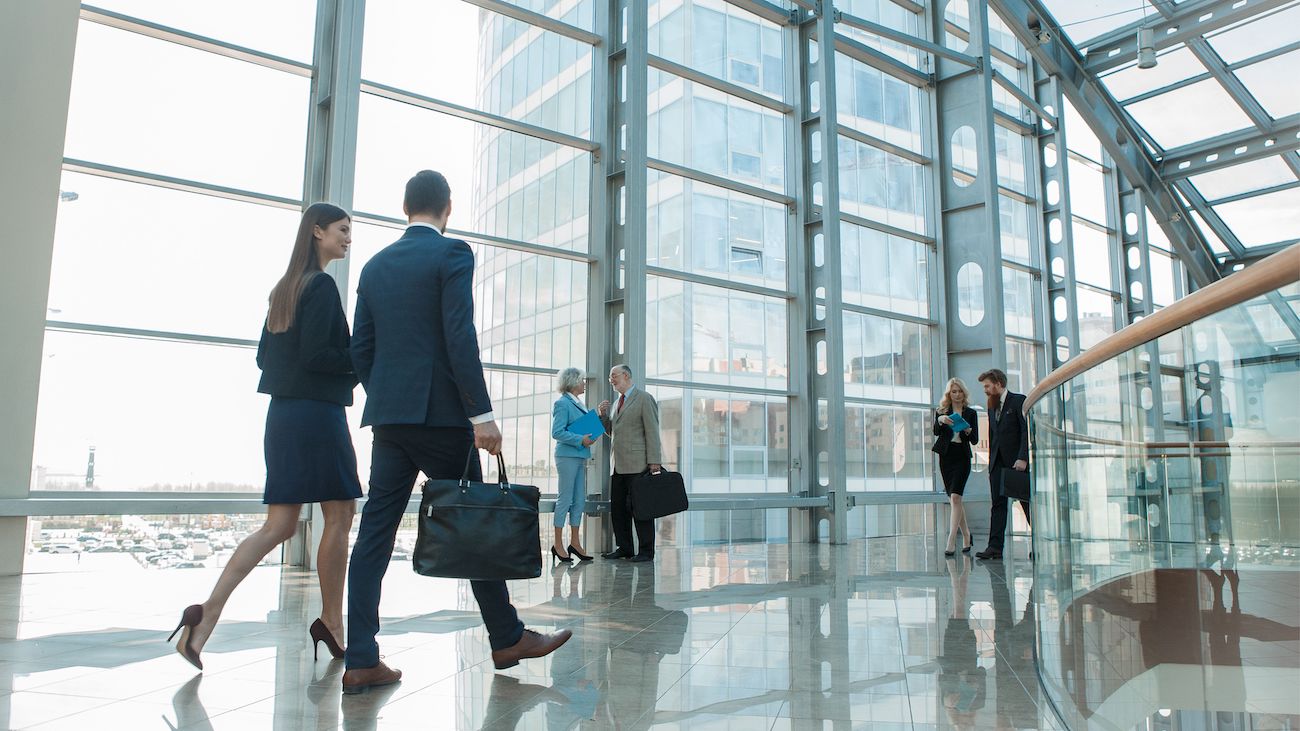 Saanthia is passionate about the future of work, and providing workplace, real estate, and facilities teams with the latest data to optimize their spaces.
The past two years have seen unprecedented uncertainty around the physical workplace.
Fluctuations in workplace attendance coupled with pressing return to work questions have forced CRE Executives and Workplace Leaders to make decisions around how the office should be used
Often these decisions are founded on assumptions, rather than data.
What is the impact of this?
Put simply, wasted office spaces, poor employee experiences and unnecessary workplace friction.
Often, employees reserve a space in advance of coming into the office, and then don't show up altogether, perhaps because they rather work from home or don't have the amenities they need at the office. These ghost meetings and abandoned spaces are not only wasteful of existing real estate, but also prevent others from using the meeting room, desk or conference room that had been reserved.
Imagine commuting all the way to the office only to find that the spaces you need are covered with someone else's belongings.
Or even worse, leaving your phone booth at the office to get a coffee, only to return to find your space occupied by someone else.
At that point, it's probably easier to simply work from home or elsewhere. These are instances that add friction to your workplace experience, dissuading employees from coming into the office and resulting in even more unused real estate.
Additionally, as your business grows and begins to scale, increases in headcount growth would likely grow at a different rate to your real estate footprint. You need the tools in place to understand these differences in growth, so that you aren't making assumptions regarding your real estate needs and are instead capitalizing on true occupancy data.
The solution starts with occupancy intelligence
Occupancy intelligence is how workplace, real estate, and facilities teams gain a true understanding of how and when their portfolio and spaces are actually used so they don't have to compromise between reducing cost and improving employee experience in a world where occupancy is increasingly dynamic. Additionally, occupancy intelligence adds a layer of automation to your workflows, allowing you to fix problems in real-time.
You need insight into how your workplace is being used, so that you can adapt to the evolving future of work with confidence. With an understanding of real-time workplace data, you have insight into if a space is occupied, and releases spaces automatically if they aren't in use.
Moreover, insight into passive occupancy– which constitutes 50% of space use and goes undetected by most sensor technologies on the market– is imperative. Passive occupancy refers to a space that is in-use, even if a human isn't present at that very moment.
The VergeSense Occupancy Intelligence Platform has recently released the Space Booking Automation and Analytics solution, which enables you to bring this deeper level of insight into your workplace. By providing a streamlined space mapping interface, VergeSense allows you to bring in reservations and calendar events into a singular platform, with which you can then configure as many integration actions as you need. This involves:
1. Real Time Availability
Using VergeSense occupancy data, you can control the availability of unreserved spaces. What does this mean for your workplace?
Just because a space is booked, doesn't mean it's currently occupied. Similarly, if a space is occupied, it may not appear as reserved in your system if an individual has left the space for a few moments.
Automating the release of unused spaces by leveraging sensor data provides accurate and real-time visibility into the availability of your spaces.
2. Auto check-in
Usually, checking into a room requires an action from the employee. VergeSense automates this action, through occupancy detection during a reservation. This detection allows you to automatically check in a reserved space.
3. No show cancellations
When occupancy isn't detected within a defined grace period after the start of a meeting, VergeSense will automatically release reserved spaces.
You can select the duration of this grace period, and it can differ across various spaces in your portfolio.
You can also select the minimum reservation length, which is essentially the minimum amount of time a resource must be scheduled for selected reservation actions such as auto check in, early release and no show cancellations to apply.
4. Early release of spaces that are not being used
The VergeSense Occupancy Intelligence Platform generates occupancy data to inform decisions around wasted or unused space.
If the data indicates that occupancy is no longer detected during a scheduled meeting, the reserved space is automatically released. This allows the space to be used by someone else.
The most only

occupancy

intelligence capability on the market
Passive occupancy detection allows you to capture and recognize people in spaces as well as the objects commonly used by people to passively occupy spaces when they are not present - such as backpacks, laptops, and clothing. Capture when people are actively occupying your spaces, when they've left common objects in spaces, and confidently decipher between the two.

With our new Space Booking Automation and Analytics product release, you can choose to select Signs of Life™ when configuring space reservations. This allows you to bring in the layer of passive occupancy that is usually forgotten by other sensor technologies, which unlocks 50% more insight into your space use. This accuracy is what creates a frictionless employee experience in this continuously changing proptech landscape.
The future of work is unpredictable
It is important to recognize that we may never return to a predictable rhythm as far as workplace attendance is concerned.
If this is our future, it is important for workplace leaders to have access to their own workplace utilization data to understand the rate of change in space use and type. With reliable data, companies can act with agility to adjust and thus get ahead.
Ready to learn more about this new offering? Request a demo with VergeSense today.