Creating Spaces for Employee Wellbeing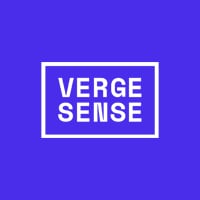 VergeSense is the industry leader in providing enterprises with a true understanding of their occupancy and how their offices are actually being used.
Corporate wellness programs are becoming more popular and have surged in interest in recent years as a key employee benefit. A 2021 report revealed that nearly 80% of employees feel that a workplace wellbeing program helps them to be more productive, and avoid getting sick.
The same survey found that 74% of employees report having moderate to high stress levels — and in a world of hybrid and flexible work, employers need to take an active role in addressing burnout and work fatigue.
Part of creating a truly successful hybrid workplace is building offices that reflect the needs of your employees today and in the future. And after two difficult years of burnout and disconnection, putting an emphasis on employee wellbeing is no longer a nice-to-have. It's critical.
By building your commitment to employee wellness right into the layout of your office, your company can start walking the walk of supporting your staff with the benefits and amenities they need.
After all, happy employees who have the time and tools to focus on their well-being are more likely to stick around with your company, and contribute to lower onboarding costs, higher productivity levels and sales, and more innovation, so it's a win-win.
How the Work Environment Affects Employee Wellbeing
The physical work environment can make a huge difference in how excited an employee feels about coming to work, whether it's every day or a few times a month.
We've known the importance of thoughtful office design for a while: A Cornell study from back in 1999 showed that offices with plenty of natural light led to an 84% reduction in headaches, vision issues, and eye strain. That means workers are healthier when their office environments are designed with their needs in mind.
Employees also concentrate better and feel less fatigue when working in an environment with natural light.
Things like decor and plants can have an impact, too. A 2014 research study showed that plants can help improve the air quality in the workplace, along with having positive impacts on worker satisfaction, concentration, and productivity.
But there's a lot more to planning offices with employee wellbeing in mind. Start with natural light and be sure to add plants, but also consider the following six types of spaces that benefit your workforce.
6 Space Types You Need To Boost Employee Wellbeing
Aside from the typical desk areas and meeting rooms, there are many different types of spaces to incorporate into your strategic, employee-focused office design layout. Your workplace design should be based on occupancy intelligence insights and employee requests as indicated by surveys and feedback.
1. Lounge areas
The reason that hybrid teams are making the effort to come to the office is to come together, to collaborate, and to strengthen social ties after two years of remote living and working. The 2022 State of Workplace Data report found that office utilization is up 87% year over year and climbing, and employees are looking to use the workplace for collaboration and socialization. That's why offices need to design their spaces to encourage socialization with lounges, socialization areas, large communal tables, and meal areas that make employees feel at ease and ready to connect. This can also help if employees are commuting for long days after getting comfortable with spending most days in their own environments at home.
Gathering areas should be designed with charging stations, areas to eat, and adaptable spaces with whiteboards or monitors.
2. Private conversation areas
These can be small meeting rooms, desks placed in corners away from other more communal spaces, or something as private as a modern office phone booth. Any of these types of private areas can facilitate many types of conversations between coworkers, whether they're both in the office or one's calling in through a laptop.
Private conversation spaces are especially important for meetings like emotional check-ins, performance reviews, and sometimes, for new idea brainstorms. Or, for employees to take personal phone calls or appointments during the work day.
3. Exercise facilities
Healthy employees are happy employees, and it's well known that endorphins derived from exercise help with focus, mood, and productivity. By providing a fitness facility at your office, you'll encourage a culture of healthy living and show that you're investing in the mental and physical wellbeing of your teams.
Some employees choose to exercise before work, while others might take a lunch break run on a treadmill, and others still will stay after work to exercise before heading home. No matter what schedule works for your employees, providing them the convenience of a great exercise facility in their office space can encourage them to make exercise a part of their daily life and improve their work-life balance.
4. Meditation rooms
Meditation rooms are probably the most cost-effective spaces to add to your office: all you need is some comfortable seating, a few yoga mats, good speakers, and some simple soundproofing. You can take an underutilized meeting room and turn it into a meditation room in less than a day. To go above and beyond, you can preprogram some meditation apps onto a screen in the room, like Headspace or Calm.
The benefits of meditation are widely studied, showing that it can reduce stress levels, improve the ability to collaborate, and help boost overall productivity: adding a meditation room at your office is a cost-effective way to support employees, however they choose to use their down-time.
A meditation room shows your team you want them to take care of their mental health. But it's important that your meditation room not just lie empty, so be sure to also make a clear, institutional push towards a more balanced work-life culture. Tell all employees that they should actually use the meditation room in moments of stress instead of just pushing through every time — which can lead to burnout and exhaustion.
5. Food stations
Employees may miss their snacks from home, so be sure to provide dining and snacking options, particularly if your building or office space isn't close to any other eateries close by. Provide nutritious options like fruits, cheese snacks, and yogurt, and don't hold back on the coffee. Depending on your budget, you can provide regular meals, or occasional fun surprises like donuts or pizza.
6. Training and education rooms
Another big reason for teams to schedule time at the office is for professional development events, training sessions, and seminars. Companies that invest in the growth of their employees end up with employees with robust skillsets and innovative ideas, so why not build a space for training and education into the floorplan? A room set up like a classroom — with all the videoconferencing tech needed to make all learning experiences hybrid-friendly — opens the door to advanced learning and more employee enrichment activities.
Incorporating Wellness into Workplace Design
Building corporate wellness initiatives right into your office design is a great way to make your workplace appealing and exciting for all of your employees. Whether they're back full-time or on a hybrid schedule, your teams will appreciate the onsite investments made in the name of their mental and physical wellness.
Learn how to design a workplace wellness strategy founded on data.