VergeSense Passive Occupancy Helps Companies Prepare for the Hybrid Workplace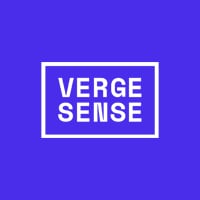 VergeSense is the industry leader in providing enterprises with a true understanding of their occupancy and how their offices are actually being used.
In today's workplace, companies have more access to data than ever before. This creates a foundation of intelligence for important strategic workplace management decisions. To ensure employees and workplace executives alike have accurate data they can trust for decision-making, companies must invest in smart and dynamic technology solutions that improve accuracy, visibility, security, and scalability.
In working with clients, we realized a blind spot for previous methods of occupancy data collection. True accuracy of space utilization must account for how humans truly occupy space actively and passively. Existing sensors look for indicators of presence of a person, which measures or active occupancy, this does not account for usage and occupancy of a space even if a person is away from the seat. Leading to inaccurate data about the workplace.
To combat this challenge, we developed passive occupancy detection to allow you to capture and recognize people in spaces as well as the objects commonly used by people to passively occupy spaces when they are not present - such as backpacks, laptops, and clothing. This smart technology ensures that employees and executives are using accurate data to help optimize business decisions.
The power to truly understand how your spaces are being used
How It Works
In order to predict whether or not a predefined desk area is occupied or not via the use of vision sensors, passive occupancy detection creates a feature vector to show whether or not that space is being occupied by a person, or human belongings that indicate an occupied space. Our artificially intelligent sensor is guided through this pathway:
- Raw data is captured by device
- Object Detection Component is activated
- Feature vector of passive occupancy objects is constructed
- Occupancy prediction component is activated
- Delivers "Vacant/Occupied" answer
Workplace Strategists have historically relied on manual surveys ("bed checks") to understand how their offices were being used, this was unreliable and unscalable. While occupancy sensors and person count sensors are able to help make this data capture more reliable and scalable, they do miss out on one key benefit: having human surveyors observe to identify unique behaviors of space use by people.
For example, employees that get real-time occupancy data from inferior sensors may end up walking to a desk that showed no motion (and therefore showed up in the system as "available) but is clearly occupied because it has a laptop, clothing or bag on the desk.
Passive occupancy detection helps identify this exact scenario based on object detection. Our AI looks specifically for leading indicators of passive occupancy: laptops, bags, and clothing.
Finding Answers
VergeSense helps our customers gain accurate answers to the following questions, helping them optimize their real estate portfolio and enhance employee experience:
1. How do I know if my space is available for someone to use?
An employee is using an application to find a desk to use. The employee needs to feel confident that they can locate an unoccupied desk with the kiosk for them to use. For example, if they did not book a desk, but after a 2 hour collaboration meeting they need to find a desk to sit and catch up on emails and do some heads down work. If a desk is not physically occupied by a person because the person utilizing that desk is away from it at that moment, VergeSense will report this space as being occupied.
An employee is reserving a conference room for a meeting to begin immediately. Some of the unbookable huddle spaces that are designed for employees to use for ad hoc collaboration show as available, but the employee spends 10 minutes walking around finding each available room. This is a squatter's paradise. VergeSense will report these spaces as in use, to prevent multiple people from trying to use the same space.
2. How do I know if my employees are occupying spaces unnecessarily?
Employees that attend the office infrequently set themselves up to work in smaller meeting rooms. This prevents other employees from utilizing those spaces for the entire day.
3. How do I know my true desk utilization?
Passive occupancy detection helps executives get a count of the total number of desks used on any given day to determine if they have the correct number of desks. In today's workplace culture, there isn't a time of day where all employees simultaneously sit at a desk so an accurate count can be taken. By counting desks in use using, the total desk utilization can be determined.
As desk and space reservations become more popular to help support the unpredictability of hybrid working, so does the risk of wasted space due to ghost meetings. Occupancy data integrated with the space reservation system allows for an auto boot capability that will release a reservation after 10 minutes of no use. This could be a challenge for employees that step out for a coffee or restroom break. VergeSense helps make this action more intelligent by only releasing the room if there is no activity, people detect OR objects detected in the space. Gone are days when optimizing your workspace for efficiency means a bad employee experience.
VergeSense passive occupancy is the smart technology your workplace needs today to prepare for a hybrid workplace and create the experience employees need while also gathering the data you need to ensure productivity and safety. Until now, occupancy senses have missed out on being able to read the room like a human does. VergeSense solves this by doing just that -- giving Workplace Executives dynamic, accurate data they can use immediately to bring people back into the office and create unparalleled employee experiences.