How VR and AR are Transforming Virtual Meetings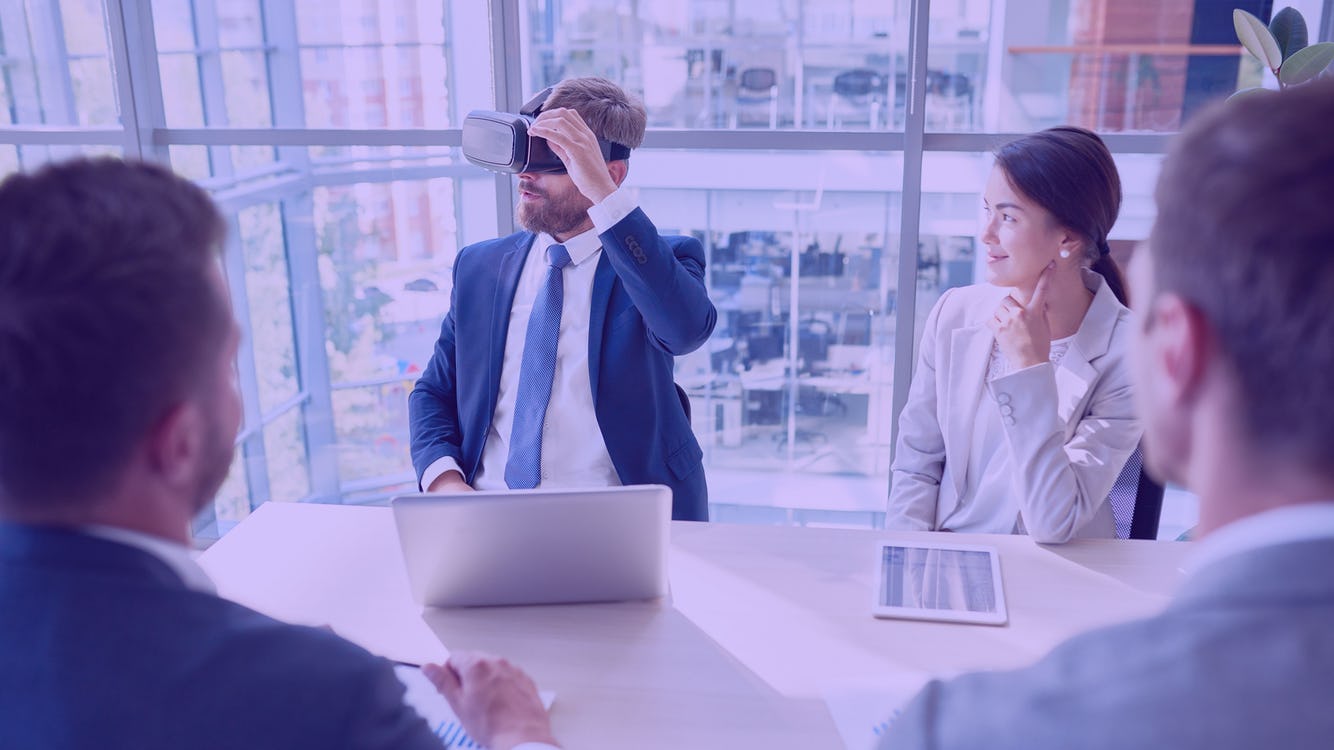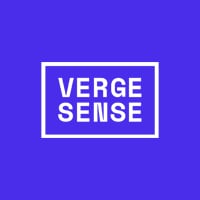 VergeSense is the industry leader in providing enterprises with a true understanding of their occupancy and how their offices are actually being used.
Hybrid working practices have led to a sharp increase in the use of video conferencing tools and the expectation that virtual working will always be part of the workplace. Applications like Zoom and Skype have become increasingly popular within the workplace, prompting workplace strategists to explore ways that they can create even more immersive experiences during hybrid meetings. One such approach is to implement AR and VR in meetings, both large and small. This technology enables collaboration in and out of the office, creating an inclusive experience for employees.
AR and VR meetings provide interactive experiences. Virtual reality meetings present a 3D digital landscape where employees can engage via headsets, chat, and avatars. In contrast, augmented reality incorporates a real-world environment, adding layers of sound or visual components to enhance the physical world.
How are companies using holographic meetings and other experiential technology to provide better engagement and employee experiences? Here, we look at how VR and AR meetings and a heightened understanding of spatial intelligence in the workplace are transforming the landscape of business communication.
How VR and AR Meetings Provide an Immersive Experience in The Workplace
With the advent of the metaverse paving the way for online experiences, companies like Meta (formally known as Facebook), are investing in the development of augmented and virtual reality tools to create an immersive experience in the office. With more employees searching for hybrid working and new ways to engage with coworkers and industry peers, AR and VR in business is proving an invaluable investment.
1. Flexible Working Patterns Are Shaping the Future of the Workplace
Flexible working patterns are becoming the norm for many companies across the globe, especially since the pandemic. While hybrid working practices meet the needs for many employees, they also prove challenging in other respects.
Flexible employees have noted a lack of employee engagement compared to those working within the office environment. As workers have little employee connection outside of the office, AR and VR solutions may be able to bridge the gap between isolation and the physical workplace.
2. AR and VR Solutions Create Immersion Within a Smart Office
VergeSense found that 73% of organizations use at least two tools for collaboration. VR and AR meetings use collaborative technology to facilitate creativity, strategic planning, and team building. AR and VR solutions are easily implemented into your workplace strategy, allowing employees to experience meetings, brainstorming sessions, collaborative projects, and more, in an innovative manner. This means employees working in-person and out of the office can engage in the same experiences without feeling like they're missing out.
If some employees on one team are co-located in one office location and others participate remotely, VR provides a more dynamic collaborative environment. Leverage the metaverse and VR meetings to allow all employees to exist in the same inclusive space, regardless of distance, and while maintaining health and safety.
3. Virtual Reality Tools in Meetings Enhance the Employee Experience and Create a More Inclusive Meeting Environment
Virtual reality for meetings drives employee engagement to enhance the overall workplace experience. Through high-quality digital tools, like the Microsoft VR/AR meeting tool, Mesh, workers are able to feel like they're within a physical meeting in real-time. Augmented technology is able to go one step beyond this by delivering an enriched experience via the addition of videos and graphics. As employee experience continues to be at the forefront of business strategies in 2022, it's important to implement experiences that allow all of your workforce to feel connected.
4. VR and AR Provide Additional Data to Support Flexible Working Practices
Integrating virtual and augmented reality applications into your company generates supplementary data which you can use to identify opportunities for improved collaboration and engagement. For example, if you want to understand space efficiency within your building, knowing how often employees access VR and AR tools for social meetings provides insight to drive data-decision making on creating wellness or social spaces.
Types of VR and AR Meetings
Investing in VR and AR conferencing tools provides a wealth of opportunities for leaders to create dynamic and exciting experiences within the workplace. Here are some VR and AR meetings that companies can introduce.
1. Employee Collaboration with Headsets
Although traditional video conferencing tools create a face-to-face experience, it can be challenging for employees to share ideas in real-time. VR and AR meetings using headsets allow employees to present ideas using graphics, such as 3D models. Additionally, collaboration and communication via virtual applications improves teamwork by connecting employees wherever they're working in the world.
2. Virtual Business Conferences with VR Avatars
With VR and AR tools, companies are able to host virtual business conferences using VR avatars. Facebook recently launched a VR remote app enabling users to create an avatar version of themselves using the Oculus 2 headset. Using VR and AR meetings, leaders can showcase their products or services to clients with enhanced graphics and videos to aid project development. An immersive VR experience also reduces the need for people to be physically present, reducing your carbon footprint and saving time.
3. VR Coworking Spaces and Social Meeting Spaces
VR meeting spaces for social and coworking purposes improves the employee experience, supporting an inclusive workplace culture. For hybrid workers, the element of human connection may be missing. By introducing VR coworking and social meeting spaces, employees can boost their productivity levels, interact with colleagues in real-time, and attend virtual workshops designed to improve their wellbeing at work.
4. Standard Business Meetings, Interviews, and Appraisals in VR or AR-Enabled Meeting Rooms
Virtual reality meeting rooms cater to a range of business functions, from standard business meetings to holding training sessions and talent acquisition. Instead of interviewing in-person or via video calling, companies can offer real-world simulations or use AR to enhance the real-world environment. This offers potential recruits an insight into how the company performs. Recruiters can even place candidates within digital scenarios to determine their approach to specific situations they may encounter within employment.
5. Collaborative or Brainstorming Sessions That Use Augmented Smart Whiteboards
Augmented smart whiteboards support creative brainstorming sessions. For example, strategists can explore websites, data, and graphics visually, making decision-making easier. Companies can incorporate smart whiteboard technology to seamlessly integrate 3D or 4D elements into meeting rooms.
Spatial Intelligence and the Role of VR and AR in the Workplace
Spatially augmented reality allows CRE leaders to visualize data within a real-world setting. Projection-based AR presents the opportunity for companies to guide workplace design and execute precise design-based projects, especially where employees' use of space is concerned.
Spatial virtual reality can help to bring sustainability goals to the forefront of your workplace strategy, while still maintaining a focus on employee experience. As the use of space is continually transforming workplaces, spatial intelligence integrated with additional VR and AR tools creates a seamless experience throughout a hybrid office.
Read more about future-forward technology that utilizes spatial intelligence in the workplace.