How to Conduct an Audit for Workplace Optimization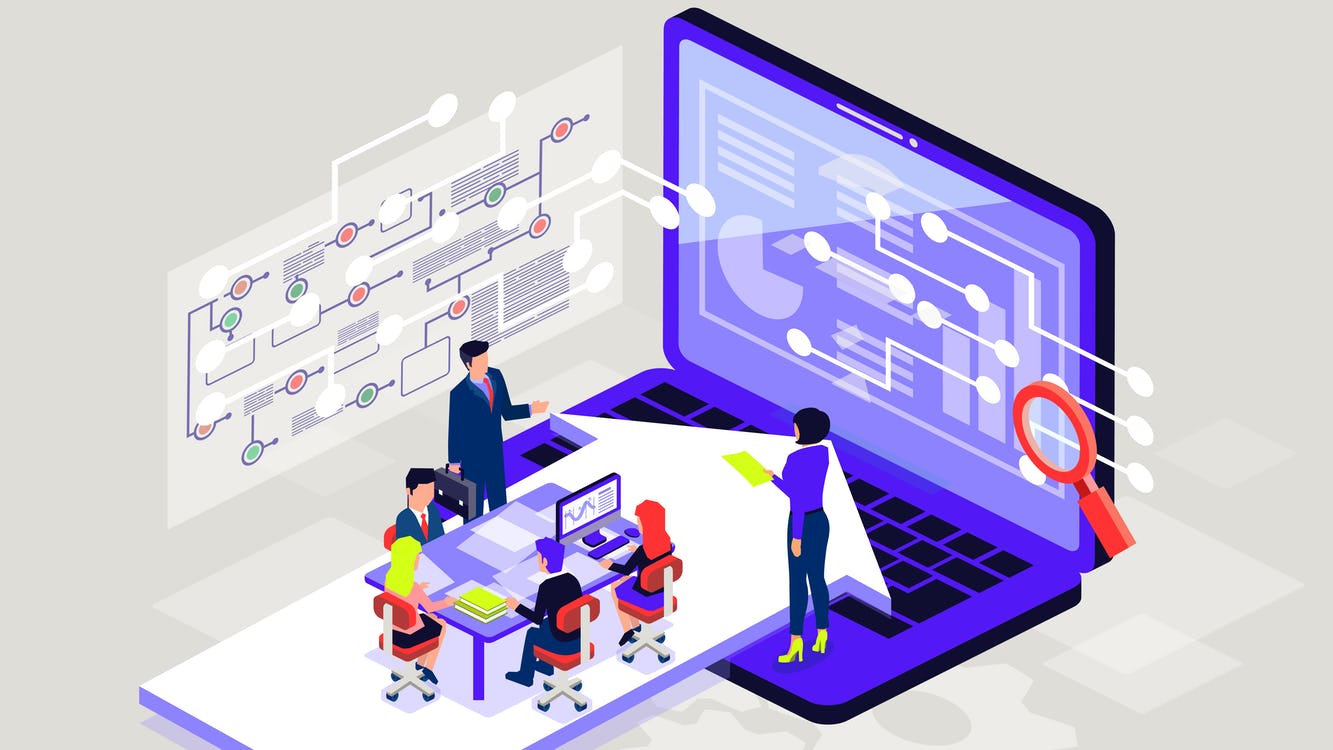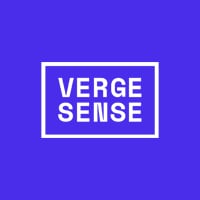 VergeSense is the industry leader in providing enterprises with a true understanding of their occupancy and how their offices are actually being used.
Conducting a thorough audit of your office is essential for organizations intent on facilitating a smooth return to office transition. It is imperative to leverage this audit to ensure that your workplace strategy and office design strategy are aligned with your employees' needs and expectations.
New hybrid work data from VergeSense shows that office utilization has increased by more than 100% since the start of the pandemic, and the utilization of collaborative spaces is on the rise. Considering these evident changes in how employees choose to use the office, here's how you can audit your corporate spaces and identify areas for improvement and reinvestment
What is workspace optimization?
Workspace optimization is the process of reinvesting in your office to support your current employee needs. The end goal is an office that maximizes productivity across the board, supports all employees regardless of how often they work from the office, encourages innovation and utilizes every square inch of office space. Optimized workspaces are known to enhance individual efficiency as well as supply modern teams with the tools they need to communicate and collaborate successfully from anywhere. Teams with high levels of employee happiness, which is impacted by workplace design, are 12% more productive.
No two office spaces are (or should be) optimized in the exact same ways. There isn't a blueprint for the workplace optimization process because every workforce is composed of team members with unique needs, varying schedules, and a range of expectations.
By conducting a thorough workplace audit, workplace strategists, company leaders, and CRE managers can accurately determine the best (and most optimized) path forward for their workplace.
How can companies optimize their corporate workplaces?
Optimizing corporate workplaces can include:
Right-sizing corporate real estate portfolios and upsizing or downsizing corporate office spaces
Adding new satellite facilities or shared coworking spaces
Re-allocating office spaces for new functions
Implementing agile seating or activity-based working
Auditing the workplace can look at high-level building usage for CRE optimization purposes, or go deep into the use of individual workspaces, depending on an organization's needs and goals. For example, if you are approaching workplace optimization as an opportunity to right-size your portfolio, you can focus on auditing your real estate portfolio looking for consolidation potential.
Employee behavior analysis can offer insights to guide workplace redesigns and improvements to the employee experience and retention. Leadership teams and managers having a thorough understanding of the areas where workplace experience is lacking can guide better conversations with employees.
The goal of workplace optimization is to improve the employee office experience, increase engagement with corporate spaces, and right-size CRE portfolios, which in turn improves company performance and profitability.
During the process, ask guiding questions to reveal opportunities to collect workplace data such as:
What purpose does this space serve?
Who used this space in the past and who will be using it in the future?
What problems does this space solve?
Is the pre-existing purpose for this space relevant in 2022? Will it be relevant in 2023?
When in doubt during your audit, listen to the data. Employee behavior and workplace utilization data offer concrete, measurable reports and insights. To ensure you are making informed decisions when redesigning your workspace, abide by these 10 Data-Powered Strategies to Transform Your Office into a Competitive Advantage.
How to Conduct an Audit for Workspace Optimization
To identify areas to make improvements in the workplace, start with an audit and collect recent data on the use of office spaces.
1. Audit your corporate real estate portfolio.
Auditing a corporate real estate portfolio requires due diligence and data. During the process of reviewing your financial statements, tax filings, and financial standing when auditing for optimization purposes, focus on the operational standing of your facilities.
CRE portfolio auditing questions to ask include:
How are your facilities being used?
How often are office spaces at full capacity?
Who occupies office spaces on a day to day basis?
How long are each of your active leases? When are they each up for renewal?
Why do employees use office space?
Is unpredictable attendance in the workplace causing challenges in CRE decision-making?
Look for consolidation opportunities supported by a redesign of facilities or tenant leasing decisions. For example, tenants expecting a lower return to office employee percentage than in previous years and their reduced square footage requirement serves as an opening for downsizing.
When right-sizing your CRE portfolio, prioritize an understanding of utilization trends at the building, floor, and neighborhood level— this can reveal unexpected results.
2. Audit office spaces, design, and layout.
Next, turn to the operational purpose of your facilities. Gain a comprehensive understanding of how each individual workspace is being used and how it differs from the space's original intent.
This step in the process is where you will begin strategizing the redesigned layout of your workspaces. Hybrid companies returning with more employee flexibility in where they work will need their office spaces to reflect their new needs— such as meeting rooms being rewired to support collaboration with hybrid team members, fewer individual work stations, and the implementation of mapping software to help guide employees through their new office space.
Organizations that hired tons of employees during shelter-in-place and now need to shift to a satellite office structure or increase the footprint of their headquarters will need to factor CRE portfolio changes and office space redesigns into their optimization planning.
3. Audit employee behavior in the workplace over time.
Workplace optimization is not a one-and-done exercise. As tenants continue to return to the office, their needs will continue to evolve as they readjust to on-site work. Returning employees may not have been in the office for over a year and a half and some new members of the workforce may never have stepped into an on-site workplace before at all.
The return to office is a transitional period for companies. As the journey progresses and teams continue to familiarize themselves with the in-person work lifestyle, they will develop habits and patterns that will either coincide with the workspace or evolve outside of current space allocations.
For example, more returning employees may prefer working from communal spaces than initially anticipated. By continuously monitoring employee behavior with a workplace analytics platform, workplace strategists can pick up on trends like this one and respond by redesigning the office to match the preference. In this case, transforming a block of individual workspaces into a communal space.
4. Conduct a cross-functional analysis of corporate spaces.
Once you've gained a thorough understanding of how your facilities are utilized and you've begun the process of strategizing office space redesigns, conduct a cross-function analysis of corporate spaces to identify opportunities for shared optimization.
Whether between tenants sharing floor space or within single organizations, take this audit as an opportunity to identify spaces that can be redesigned for multiuse. Cross-function reporting allows you to visualize the current and future potential of any given workspace, in comparison to your other spaces in an effort to identify opportunities for redesign or consolidation.
5. Identify areas for optimization based on office space surveys.
Office space surveys in combination with workplace analytics show the differences between employee preferences for the office and their actual behaviors and interactions with office spaces.
Surveys can provide a look at employee needs and identify areas for workplace data collection and optimization. Workplace strategists can dig in and uncover broken processes and better understand the data.
Here's how surveys can supplement workplace data. A meeting room use report shows that meeting rooms are always at 25% use. But your employee surveys show that meeting rooms are never available to book. What's happening here? Meetings are being booked and then abandoned. Workplace strategists can use this information to implement smart meeting room booking software that integrates with workplace sensors to release rooms that aren't in use after five minutes.
6 Ways to Optimize the Workplace Using Data
To design and optimize a workplace that effectively supports employees while making changes that are effective in achieving office space goals, use data.
Here are six ways to optimize the workplace using data:
Monitor your workforce in segments for increased precision, such as by department, floor, schedule, or responsibilities.
Utilize desk occupancy monitoring data to ensure that your facilities are either being used at a high capacity or reconfigured into a more desirable space.
Monitor not just which spaces are used, but during which time of day they are being used and for how long to inform scheduling decisions.
Use employee behavior data to dictate the size of communal spaces and location based on surrounding occupancy trends.
Identify key hubs of each facility (not necessarily designated meeting spaces) in order to identify spaces where employees naturally spend a lot of their time.
By identifying high-traffic areas, business leaders know where to place necessary information such as safety signage, announcements, and workplace tech such as office mapping or desk-booking software.
Creating a workspace that is tailored to the unique needs of your workforce requires workplace strategists and business leaders to develop a cohesive understanding of their real estate portfolios. Doing so requires making data-informed optimization decisions and taking your employees preferences into consideration. To raise the power of your square foot, read VergeSense's State of the Hybrid Workplace Report.