The Sustainable Building Design Checklist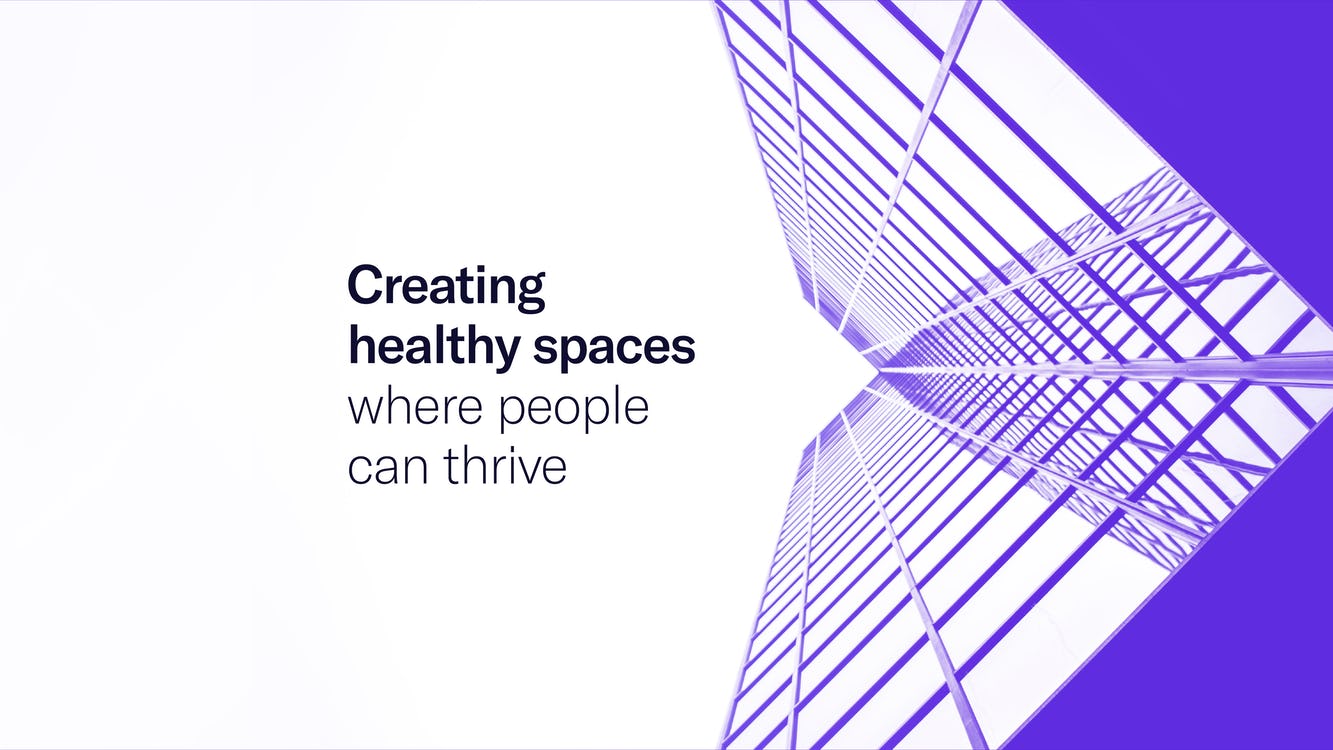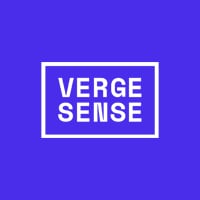 VergeSense is the industry leader in providing enterprises with a true understanding of their occupancy and how their offices are actually being used.
With more companies committing to sustainability, green office design is the future of the workplace. Today's workers and consumers recognize the importance of sustainability, with 40% of millennials choosing to work for employers due to their commitment to corporate environmental responsibility. Despite many companies sharing their sustainability goals, the Harvard Business Review found that this is often oversold and businesses need to be more authentic in their approach. One way to do this is by overseeing sustainable building design measures backed by data.
A green building is one that leverages sustainable business design and incorporates eco-friendly solutions and processes to reduce the negative environmental impact of company operations and infrastructure. Green building examples include utility management, waste and pollution reduction systems, energy-efficient windows, solar power, and water recycling.
How can businesses ensure they're actively implementing sustainable strategies in the workplace? By making data-driven decisions, leaders can optimize sustainability in the workplace and identify opportunities to reduce waste. Here is how to perform an assessment of green design, including a sustainable building design checklist.
How to Assess Sustainability in the Workplace
The success of current sustainable office procedures can be measured by:
1. Collecting data on employee behavior in the office and its environmental impact.
How are employees utilizing green practices within the workplace? This can encompass individual behavior, such as reuse and recycling initiatives within the office, as well as collective employee behavior like energy consumption in low traffic areas, the use of space, and carbon footprint.
2. Evaluating your current office space and utility use.
Understanding how your office space is being utilized by employees is important for implementing eco-friendly building initiatives. Real-time data generated by technology, such as VergeSense Entryway helps companies to measure building and floor capacity, determining where facility management can be optimized, or real estate portfolios can be pared down. See how these measurement capabilities are enabling more sustainable practices in commercial real estate management.
3. Implementing technology and sustainable building design.
Innovative technology aids the collection of data required for sustainable building design. Implementing technology that generates easy-to-understand reports helps to optimize a range of factors, from energy use and air quality to space redesign.
4. Determining ways the workplace can be adapted to meet ESG goals
Environmental, Social, and Governance (ESG) goals are shaping how companies are making investments, especially when it comes to real estate. Determining how space is used within the workplace, where space can be reduced, and how alternative energy sources can be implemented are some ways in which companies are reaching their environmental, social, and corporate governance objectives.
Sustainable Building Design Checklist
Establishing a sustainable building enables your company to reach your ESG and sustainability goals. To execute an authentic approach to your green strategies, consider the following when creating your sustainable building design checklist:
1. Evaluate corporate real estate portfolios for wasted spaces
Corporate buildings and unused real estate cause 40% of global carbon emissions every year. Leaders need to prioritize right-sizing their real estate portfolios or risk significantly impacting the environment, along with company budgets. To counter this, it's important for organizations to have the tools in place to gather real-time data on their real estate portfolio to ensure spaces aren't being wasted. And that existing spaces have the lowest possible carbon footprint.
2. Use IoT integrated devices for smart building management and utility use
Smart technology provides essential employee behavior feedback for building management and optimal utility use. IoT devices enhance employee experience by promoting a comfortable workspace. In addition, they allow decision makers to establish informed choices regarding workplace design to boost eco-friendly initiatives.
3. Implement a data-driven building and facility management system
Integrated workplace sensors are able to monitor and optimize in real-time. And data-driven workplaces are sustainable workplaces. Sensors can help business leaders and facility managers to reduce utility use with smart thermostats, turn off lighting in unoccupied spaces with light sensors, and measure indoor air quality for optimal air filtration.
4. Explore solar and alternative energy
The use of 'green' energy, including solar and alternative energy sources, reduces costs and lowers the company's carbon footprint. Renewable energy sources can be implemented in the form of solar panels, and the external use of 'green' energy providers who generate energy via marine, wind, or hydropower.
5. Recycling programs and educational resources for sustainable practices in the workplace
The promotion of sustainable practices within the workplace is important for employee participation in green measures. Provide a real-time display of the impact of their efforts, like how many cups have been saved from the landfill or how much the company's carbon footprint is reduced by green initiatives.
Benefits of Using a Sustainable Building Checklist
Sustainable building strategies offer many advantages:
Demonstrates the company's dedication to environmental issues
Enhances employee comfort and well-being
Reduces business costs in the long run
Increases businesses' stakeholder value
Reduces energy consumption
Lowers building maintenance
Minimizes waste
How to Use Data-driven Decisions to Improve Sustainability
Leveraging data provides key decision-makers with valuable insight into how your building is being used and which areas can be improved upon when it comes to being 'green'. For instance, energy efficiency is often the easiest way for businesses to become more sustainable. By measuring where energy consumption can be reduced via the use of smart technology, you can continue to track and report on this, supplying findings to investors and directors.
Sustainability and the Employee Experience
Employees care about their experience in the workplace. VergeSense found that 65% of businesses are investing in workplace enablement tools which fuel space redesign, desk usage, and space optimization. While these methods enhance sustainability, they're also at the core of the employee experience, driving collaboration for employees both in and outside of the office, as well as offering enhanced opportunity for creativity, better employee relationships, and increased job satisfaction.
Environmental issues are also highly regarded by employees, with younger generations showing commitment to green issues, including where they work and what products they consume.
Eco-friendly Portfolio Optimization Strategies
Having an efficient global real estate portfolio is an effective strategy that can make a significant impact for companies with ample corporate square footage. Understanding your assets by right-sizing your corporate portfolio is imperative for successful growth, both in terms of financial investment and meeting ESG goals. Once you've optimized your current real estate portfolio and determined how you intend on improving sustainability, you can confidently move forward with growth or consolidation efforts.
Another effective strategy for eco-friendly portfolio optimization is to determine the flexibility of your workforce, whether you plan to implement hybrid working practices in a post-COVID world or continue adapting the physical office. Flexible working impacts the use of physical space, and how that space is being used. Analyzing employee behavior and creating a dynamic office in response benefits the organization and its employees.
Read more: Why ESG Standards Should be at the Forefront of your Workplace Strategy